Broken your iPhone screen? Here's a Repair solution in Brisbane 
The universal scar for heavy iPhone users is the dreaded cracked screen. No matter how careful we are with our beloved iPhones, it is almost inevitable that it is going to be dropped at some point in time. Most times, these moments don't result in noticeable damage, but those freakish moments when it does happen can leave your iPhone screen with that dreaded web of cracks that sprawl across the entire screen.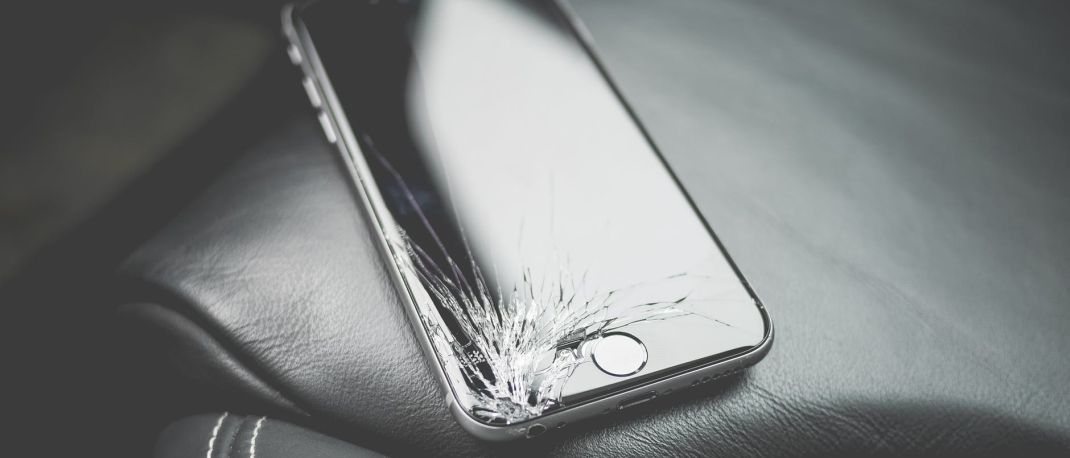 Typical Apple iPhone Warranty Fixes
The 1 year Apple Manufacturer's warranty does not cover accidental damage. Taking a broken screen iPhone to the Apple store is a sure fire way to have an Apple tech introduce you to a new model or a replacement phone at a significant expense. A hairline fracture (which is defined as one small crack line), however is covered under this warranty and will be resolved for free with a replacement phone.
If you are lucky enough to have purchased the Apple Care service from Apple, your repair of your iPhone will be much easier. Depending on the damage, the warranty will provide you a replacement at the store or via the Apple care instructions thru a variety of services including mail-in, on-site repair, do-it-yourself repair kits, and express replacement.
It should be noted that if you have a warranty on your phone through Apple, it is recommended that you try Apple's repair services first as having anyone else open or repair your phone invalidates your warranty.
iPhone Out of Warranty
Luckily for you, Screen Fixed has you covered on three fronts in handling the repairs of the face of your beloved Siri device! Whether you desire to bring it to a local store, mail it in to us, or even scheduling an on-site repair, Screen Fixed has you covered.
Bring iPad in for Repair Brisbane 
Screen Fixed has CBD repair centers all over that have friendly and knowledgeable technicians that can easily repair your iPhone same day. It is important to note that sometimes iPhones with cracked screens can have a myriad of other problems and damage. While only a cracked screen can be repaired the same day, other problems may require additional time and possibly additional parts.
On-site Repair Option Brisbane or Sydney
Screen Fixed also has an option where our technicians can come out to where you are to attempt to fix your broken screen. With a repair kit and the necessary tools to quickly service your device, our techs can have your iPhone screen replaced and looking as good as new in no time.
Mail-In iPhone Repair Service Australia Wide
Screen Fixed also allows for you to mail your iPhone in to one of our CBD repair centers.
---
How To Fix:
Replacing iPhone/iPad tempered glass screen protector
How to Clean my iPhone Charge Port