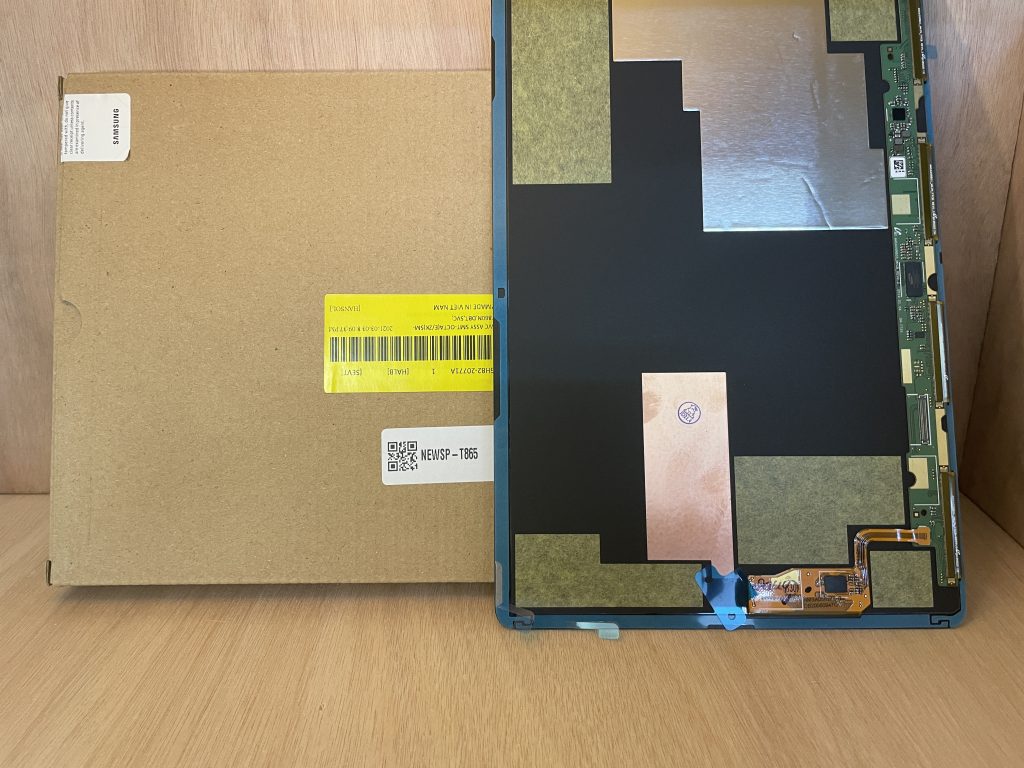 Samsung Tablet Screen Replacement Cost
One of the most important pieces of technology regarding modern mobile devices such as tablets and smartphones is the screen. If you can't use the screen, then you wouldn't be able to use the device either. And the problem is that sometimes the screen can break. This could happen even to owners of premium models, such as the Samsung Galaxy tablet.
So, what do you do if you happen to break your Samsung Galaxy tablet screen? You're in luck, as it's not that difficult to get it fixed if you come and visit our stores. One of the most important things regarding the repair process is the cost. Depending on your particular mode, we have screen repair prices of $129 up to $549. It's some of the best prices that you can find on the market for Samsung Galaxy tablet screen replacements.
And the best part about it is that you can get your tablet screen fixed or replaced in any one of our stores in Australia. Our technicians are experts in the field of modern mobile devices. This means that they can help you get your tablet fixed in no time and at a low cost.
Samsung Tablet Screen Replacement Near Me – Brisbane, Sydney & Melbourne
Do you need to get your Samsung Galaxy tablet screen fixed and replaced immediately? If so, then you can feel free to come and visit one of our stores. Screen Fixed is always near you – we have representatives in multiple cities in Australia. If you want a more personal touch to repairing your phone, you can come in our stores in:
But if you happen to live in another city in Australia – don't despair. You can also send your tablet to use via mail. Our experts will replace the screen for you and we'll then deliver it to you again by mail. We'll do this no matter where you happen to live – all over Australia.
You can even determine the full cost of the replacement beforehand if you come and visit our site. We have the screen replacement prices for all the most widely used Samsung Galaxy tablet models. As for the speed of the repairs, we'll get it done ASAP. The rest is up to the speed of the Australian mailing system. As the majority of our customers report, they get their repaired models by mail in a very short time.
So, what remains for you to do is simple. If you ever get your Samsung Galaxy tablet screen damaged, you know where to get it repaired. All you need to do is come and visit our Australian stores in Sidney, Brisbane or Melbourne. Our experts will take a look at your tablet and get it fixed immediately. And if you don't live in any of these cities, you can send your tablet by mail. You'll get it back fully repaired and functional as soon as possible.
Samsung Galaxy Tab S6 / S6 Lite LCD Screen Replacements
The Samsung Galaxy Tab S6 / S6 Lite is one of the most widely used tablets in the world. And this is why people's interest in the Samsung Galaxy S6 Lite repairs is ever-growing. Well, you can now come in our stores and have your screen fixed. This goes for S6/S6 Lite models of your Samsung Galaxy tablet devices, as well as any other.
The LCD screens are an advanced piece of technology that nevertheless tends to break after a fall. Some of the Samsung Galaxy tablets are notoriously known to break. And it can especially be a problem if the breakage happens to the device's screen.
Well, now you can come and visit one of our stores in Australia and we'll get your screen fixed immediately. This goes for the Samsung Galaxy Tab S6/S6 Lite sensitive LCD screens, as well. Remember, one option is to come personally to our stores in Brisbane, Melbourne and Sidney, in Australia. The other option, on the other hand, would be to send your tablet by mail. Either way, our technicians will fix your tablet and get it back to you ASAP.
As for the cost of the repairs, you can find the exact prices on our Screen Fixed online site. For the sake of reference, the Samsung Galaxy Tab S6 LCD screen repairs would cost $379. On the other hand, the Samsung Galaxy Tab S6 Lite LCD screen repairs would be cheaper, starting at $219. It all depends on the model that you have.
Authorized Samsung Tablet Repairs in Australia
Are you concerned with the quality of the repairs and the skill of our technicians? There's no need to be concerned about anything at all. The reason why we say this is that Screen Fixed is a completely independent repair company. We only used premium parts when it comes repairing Samsung Galaxy tablet screens. They are original authorized Samsung service pack tablet screens which come from Samsung itself.
Apart from the fact that we only use premium Samsung parts, there is another benefit to visiting our stores. The main one is the fact that we back our repairs with a 2-year warranty. That's right, this means that we guarantee that the new screen will work for at least 2 years. If it happens to malfunction for any reason, then we'll replace it and fix it again for free.
Not many stores in Australia use premium parts for fixing Samsung tablets. Also, it rarely happens that they offer a full 2-year warranty for the repairs. So, if you want to get the best deal possible, you're welcome at Screen Fixed in Australia. We offer the best prices for high-quality Samsung Galaxy tablet screen repairs. And we have our iron-clad 2-year warranty to back up our repairs and add an additional layer of safety. And all this – coming at the lowest prices on the market.
Samsung Tab S7 / S7 Plus Screen Replacements in Brisbane, Sydney, Melbourne
Apart from the Samsung Galaxy Tab S6/S6 Lite models, there are also other models that are quite popular. One of them is the Samsung Galaxy Tab S7 and its variant S7 Plus. As it turns out, you can get both of these models repaired right here at Screen Fixed.
And once again, you will benefit from our usage of premium Samsung-authorized spare parts for your tablet. The price for Samsung Galaxy tab S7 screen replacement is about $219. The price for Samsung Galaxy tab S7 Plus Screen Replacement is $549. Both of these prices are highly competitive. It's not easy to find better prices on the market.
Our warranty remains standing to back up our repairs. If you come and visit our stores and our technicians repair your tablet, you will get our 2-year warranty. With this in mind, it becomes all the easier to entrust the phone repairs to us.
Our Screen Fixed stores are waiting for you in Brisbane, Sidney, and Melbourne. And also, you can send the broken tablet by mail and we'll once again get it fixed for you at a very low, competitive price. Then, we'll send it back to you by mail and you will get it back, good as new, in no time.