The screen is one of the most important parts of every smartphone. This is the place where every user gets the information they need from the device. Today, big brands use only touch screens which means that users touch the screen to find what they are looking for and to operate the device. At the same time, this is one of the most sensitive smartphone parts.
If you ask any mobile device repair service provider, they will tell you that most of the repairs belong to this category. To be honest, they are also among the most expensive repairs. Yet, it seems that there are certain brands like Samsung for example, where the screen costs more than usual. This means that Samsung screen repairs are usually expensive too. But, why does it have to be like that? What makes Samsung screens different from many other smartphone screens? We will try to answer these questions in this article.
Premium OLED screens
In the past, most smartphone brands were relying on IPS or LCD screens. Today, the best smartphones on the market use premium-quality OLED screens. The same goes for Samsung. To be more precise Samsung usually introduces models that have AMOLED screens.
Active-matrix organic light-emitting diode, or simply AMOLED, is a special kind of OLED display primarily used by Samsung. Of course, other brands use this technology too, but most people associate AMOLED with Samsung. It's worth mentioning that this specific type of OLED display can be found in TVs, digital cameras, and media players too.
Samsung is constantly investing in improvements. This is the reason why they have a few modified versions of this display. For instance, Samsung has HD Super AMOLED screens, but mostly for their tablets. This is a High Definition resolution that goes above 1280×720. Additionally, some Samsung models have Super AMOLED Plus and Super AMOLED screens. There's also dynamic AMOLED used in Galaxy S10. They have an HDR10+ certificate. Thanks to these screens, players can enjoy crystal clear images (and videos) that have millions of colors.
While we are talking about screens, we should mention that AMOLED technology is produced in a small number of factories. On the other hand, LCD technology comes from a huge number of factories. This is another reason why the cost of Samsung screen repairs is so expensive.
Screens come pre-assembled from Samsung
Let's be honest – it's a little bit difficult to replace a Samsung screen even if you have experience in this field. So, Samsung has decided to provide pre-assembled screens. This makes the process of replacement easier, but at the same time, the screens cost more. Keep in mind that this doesn't mean that you should try to replace a Samsung screen on your own. Let true professionals deal with this issue if you want to avoid unpleasant situations. A small mistake can result in further damage to the device. It's questionable whether you should repair a device that's suffered so much damage or not.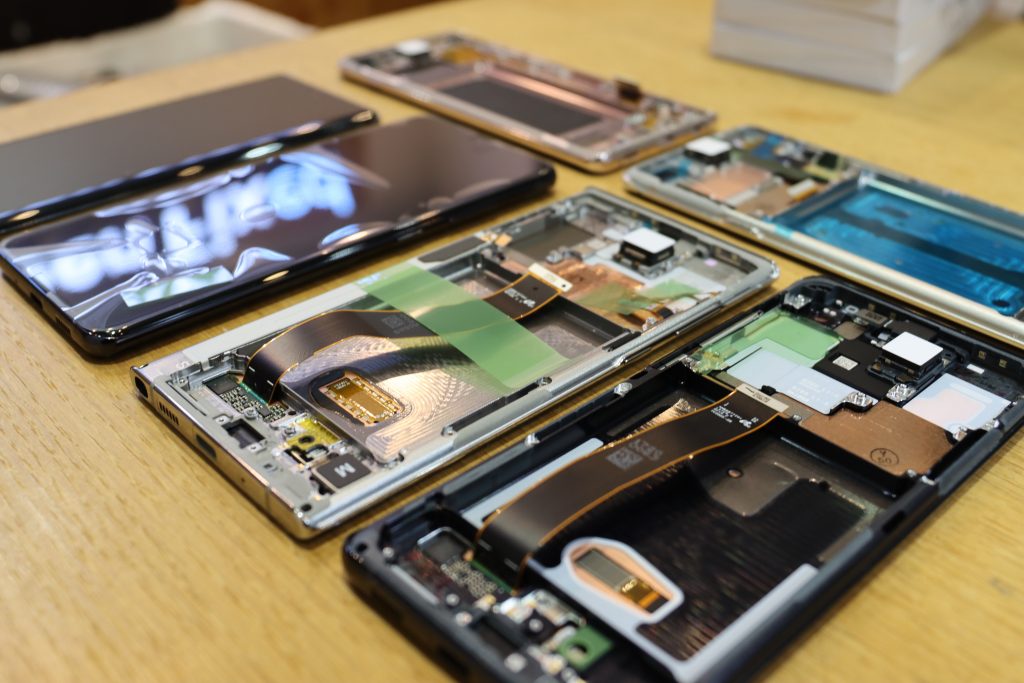 Durability
As you are probably aware, there are literally dozens of Samsung smartphones out there. This means that not all of them have the same kind of screen. When we are talking about Samsung screen repairs and their cost, we should probably focus on the newer models. What all the newer models of these devices have in common is their durability. Let's take Samsung S20 as an example.
Samsung S20 uses a dynamic AMOLED 2x capacitive touchscreen. This ultramodern screen is capable of displaying 16 million colors. It also has a resolution of 1440 x 3200 pixels and 563 pixels per inch density. Additionally, this Samsung device has a 120 Hz at FHD and 60 Hz and QHD refresh rate and HDR10+ support. Without any doubt, a powerful combination like this provides the ultimate viewing satisfaction. But, where does durability that we've mentioned before come from?
To start with, Samsung always uses materials of the highest quality in its parts. This is especially true when it comes to the screens which, as we said before, are one of the main selling points of this world-renowned brand. The other thing that we should highlight here is the Corning Gorilla Glass 6 protection.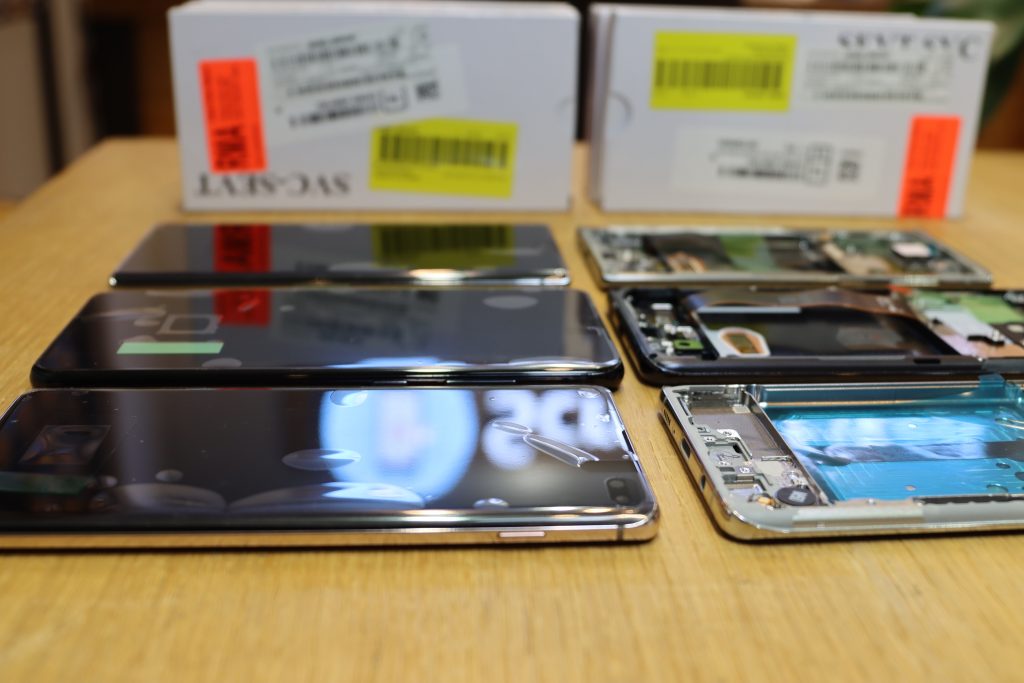 Compared to previous glasses, this one is tougher and provides a certain level of protection even when the device is dropped to the floor. In theory, your newest Samsung smartphone should be able to survive a drop from up to 1.6 meters onto solid surfaces without any problems. Furthermore, Corning Gorilla Glass 6 has excellent scratch performance, something that many other smartphones have struggled with in the past. Keep in mind that experienced technicians are recommending a complete screen replacement, not just the protective glass. This makes sense because it's not easy to replace the glass without affecting the screen. Of course, all these things come at a certain price that ultimately affects the cost of a Samsung screen repair.
Preventing Samsung screen damage
Even though Samsung screen repairs are relatively expensive, this doesn't mean that you should give up on your device. In most cases, it's still cheaper to replace the screen than to buy a new Samsung device. Before we go into details and explain how to get Samsung screen repairs at a reasonable price, let us mention prevention.
Namely, by being more cautious when you are using your Samsung device, you might be able to avoid screen damage. For instance, you should be careful about where you leave/store your phone when you are not using it. You shouldn't place it close to the edge of a table or on a chair or sofa for example. Also, it's not a smart idea to leave it in a place where it can be reached by a small kid or a pet.
Another thing that we should point out is protective equipment. For example, you can use a screen protector. By purchasing high-quality products like this, your phone will get extra protection and you will still be able to enjoy the power of the display. There are specialized cases for extra protection too. Needless to say, you should be more careful when you are using your phone in general if you want to minimize the risk of damage.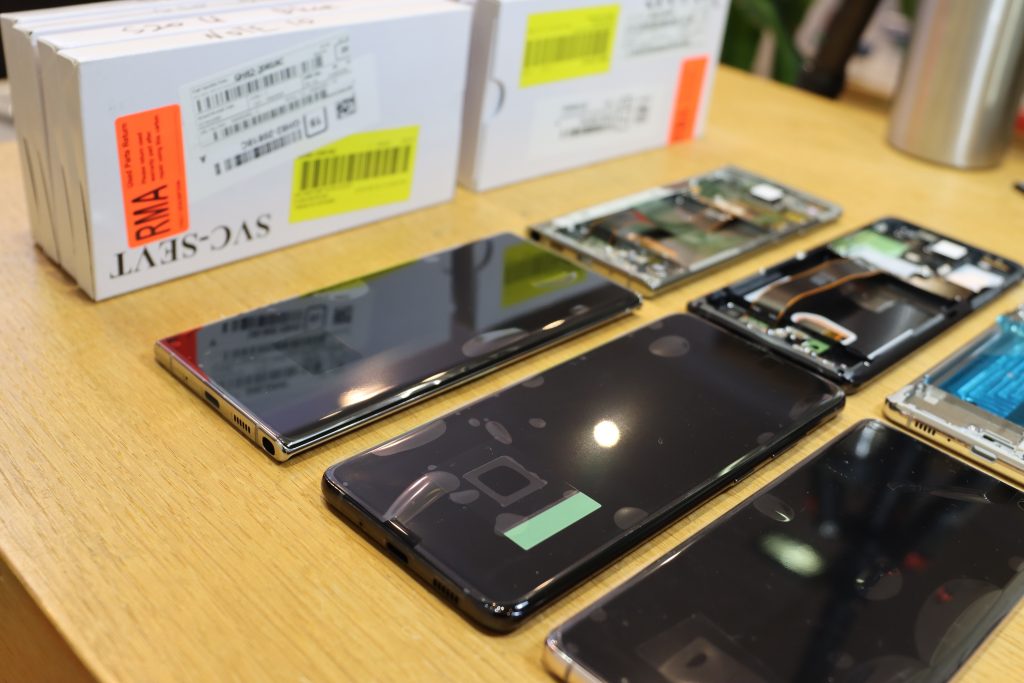 How to get Samsung screen repairs at a reasonable price?
Now let's see how one can get Samsung screen repairs at a reasonable price. There are many so-called official Samsung stores across Australia. In most cases, they have in-house staff that's dealing with mobile phone repairs. Typically, they are not specialized just in Samsung, but in other brands too. This makes sense because they are selling phones made by other brands too.
If you are thinking about using their help, you might want to re-evaluate your decision. The truth is that these stores are usually more expensive when it comes to Samsung screen repairs. They know that an average user is not that well-informed and that they will not look for another, cheaper option. Also, most of these stores will make you wait for a while before they repair your device. This is logical because their primary concern is sales, not repairs. Don't forget that there are stores that are cooperating with independent repair stores. In other words, once they get your phone, they will send it to these stores, pay their technicians, and increase the final price so they can cover their lost time.
At this point, some users might have started considering purchasing a new Samsung phone. Why pay so much money on repairs when you can get a brand new phone. Well, two things should make you change your mind. First of all, this means that you will have to pay more money to get a new device. Samsung devices, especially the new ones are very expensive. The other thing is obvious – you can get Samsung screen repairs at a fair price. So, if your phone meets your needs, why purchase a new one?
Independent repair stores like Screen Fixed are your best option
Numerous online reviews can help you understand that using independent repair stores like Screen Fixed can help you repair your Samsung screen at a reasonable price. This means that there's no need to spend a fortune on a repair like this. The cost of this kind of repair will definitely make you forget about purchasing a new device unless you really need one.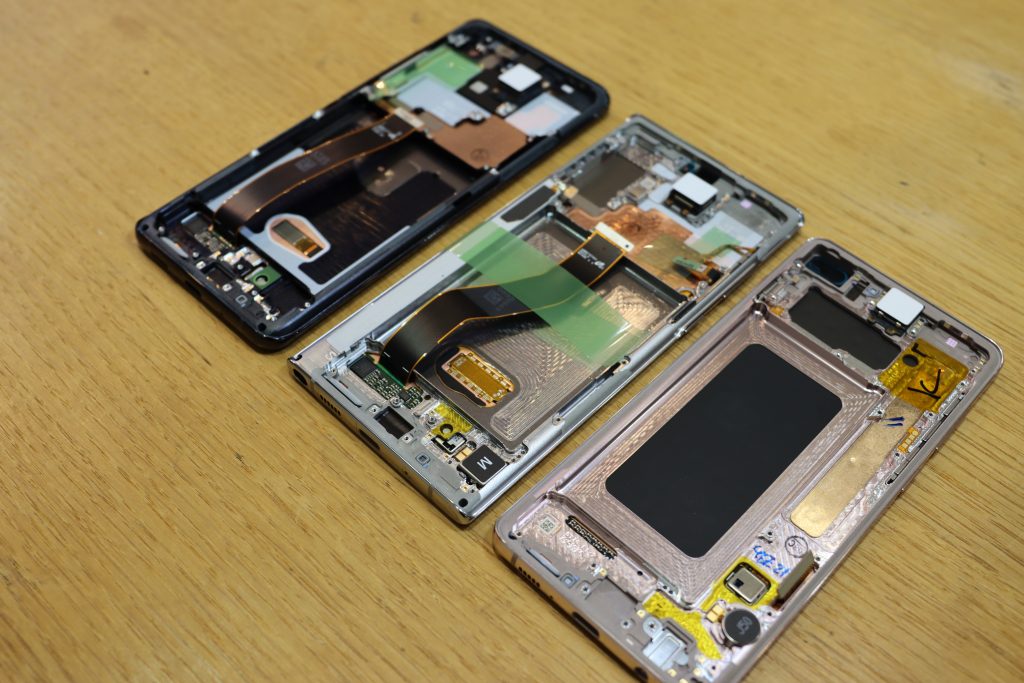 Independent repair stores are usually equipped with a team of professionals in this field. These technicians have taken care of dozens of Samsung devices and replacing a screen on your phone is very easy for them. The best repair stores have knowledgeable, experienced, and trained technicians.
When choosing an independent repair store, it's not just the price that matters. Of course, you should ask them about the price before the procedure starts. They should be able to provide a quote once they analyze your device and determine the problem. Samsung screen problems can lead to additional problems. True professionals should be able to identify such potential issues.
Additionally, if you use the best company, and Screen Fixed is an example of a company like that, they will get the job done in no time. There's no need to wait for days before you get back your phone. It usually takes a day or two for their technicians to fix the issue. On top of that, to give you peace of mind, repair service providers like Screen Fixed are offering warranties. So, if something is wrong with the skin in the next year or two and you know that it's not your fault, they will fix that problem for free.