The iPhone is one of the most important pieces of technology that we have come about. Ever since its creation, millions of people have begun using it. Today, it's one of the most widely used phones all around the world. Regardless if you're using an older or a newer model, one thing's for certain. It's that all the iPhones are of the extreme high quality that Apple is known for.
That being said, you may want to do some screen mirroring iPhone to TV for free. When it comes to the question of how to mirror iPhone to Smart TV, there's only a handful of things you will need to do. You will need to connect the iPhone to the same Wi-Fi network like the one your TV's connected to. Open your iPhone's control panel. Click on the screen mirroring option. Finally, click the TV that you wish to mirror to.
Of course, the aforementioned process goes only if your TV is an Apple TV. Or, if it's compatible with AirPlay2. There are other ways in which you can mirror your iPhone to your Smart TV. But the thing to remember is to not get discouraged. It's very simple to learn how to connect your iPhone and your smart TV so that they will be mirrored. You can read more about it down below.
Can I Display My iPhone On My Smart TV ?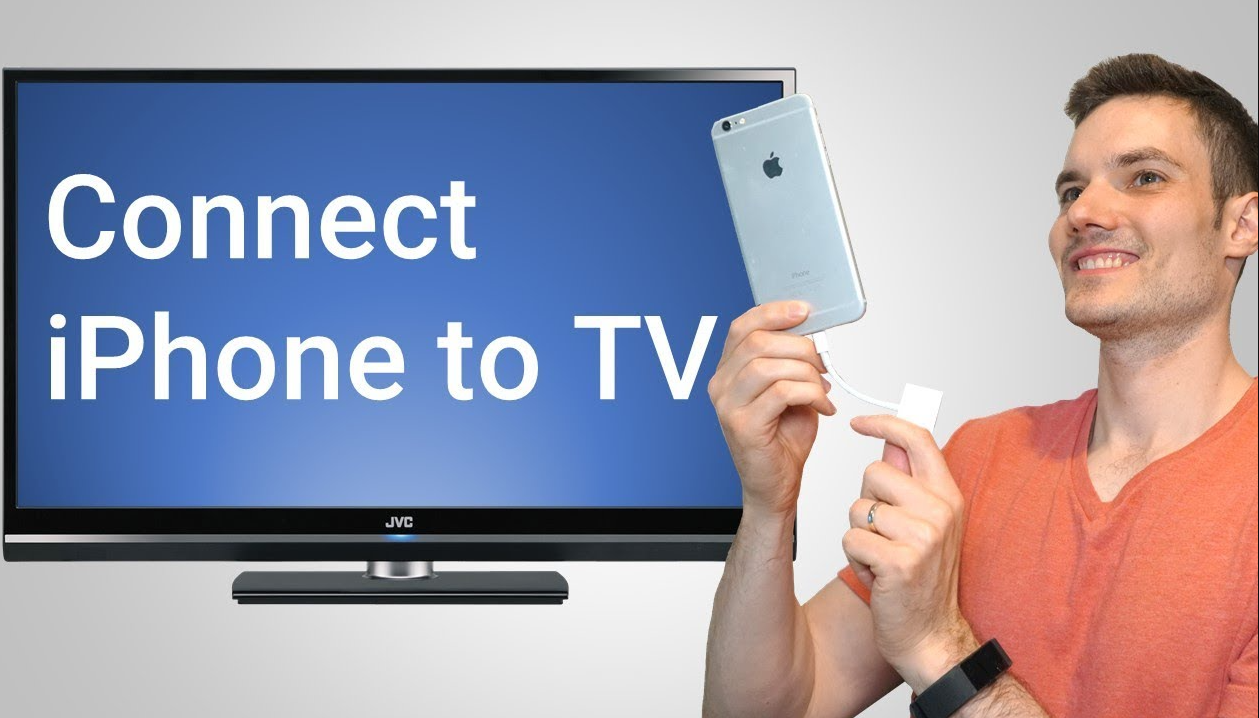 Yes, as mentioned in the previous section, it's quite possible to display your iPhone on your TV. This, of course, is only possible if your TV is of the "smart" variety. This means that you need to have access to the internet with your TV, otherwise you wouldn't be able. But if you do have an iPhone and if you do have a Smart TV, then it's a no-brainer to display your iPhone on your smart TV.
It's just what this review is focused on. You will learn how to mirror iPhone to smart TV without WiFi – or with Wi-Fi. Truth be told, there are some differences between the two. The no-Wi-Fi route tends to be somewhat more complicated than the Wi-Fi route. But there's not that big a difference, still.
You will also learn how to mirror your iPhone on a variety of different TV models. The majority of modern TVs feature smart functionality. However, there may be some differences when it comes to the mirroring process between different TVs. At the end of this review, you will have learned all you need to know to mirror your iPhone to your smart TV.
Mirror iPhone To TV Without Apple TV
But what happens if you do not have an Apple TV? Does this mean that the entire mirroring process is doomed to fail? On the contrary, once again, you can mirror your iPhone even though you may not even have an Apple TV. Depending on the model of your TV, you may need to do a few things to connect your iPhone to it.
Screen Mirroring iPhone to LG TV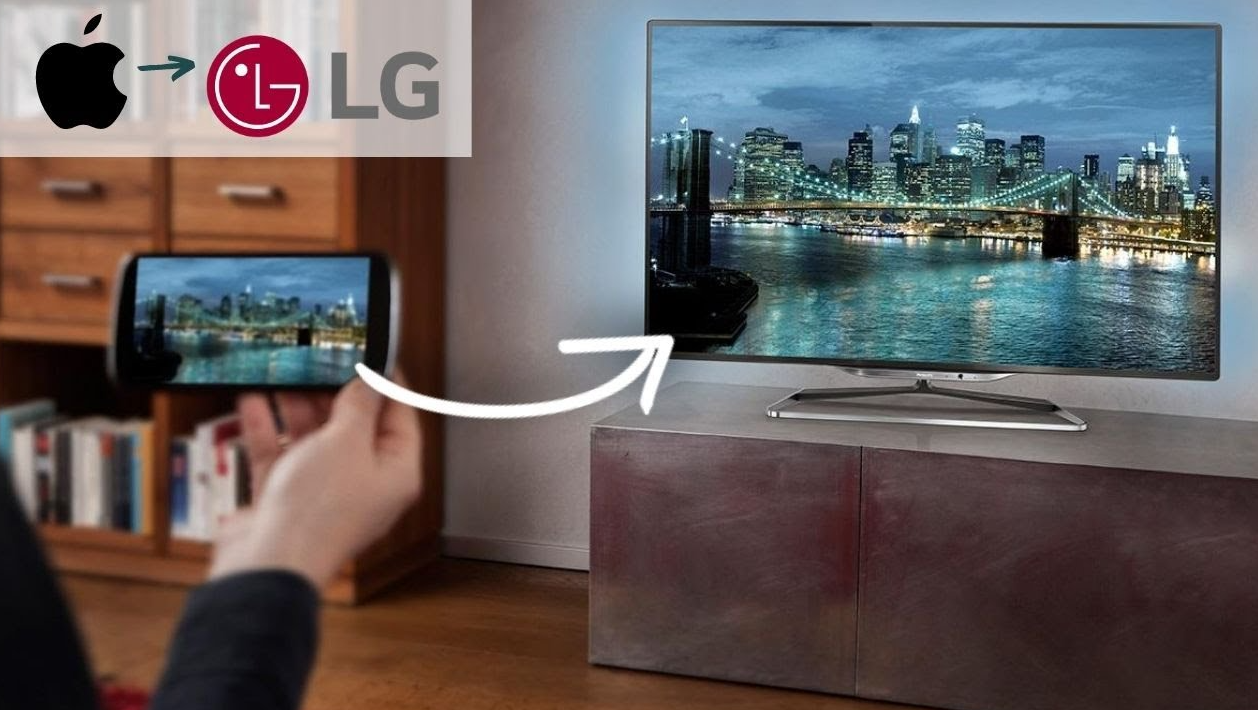 If you want to mirror your iPhone to an LG TV, then you will need to access the app store. Then, you will need to download the Mirror for LG Smart TV app. Once you do this, you will need to launch this application. And the app itself will take care of the rest. It will scan the environment for LG TVs. Once it finds your LG TV, you will need to tap the start mirroring button. Lastly, you can click the Mirror LG TV option and then Start Broadcast. The content of your iPhone will be mirrored to your LG TV.
Screen Mirroring iPhone to Samsung TV Free
Of course, it goes without saying that you won't need to pay money to mirror your iPhone to TV. In the case of Samsung TVs, there are some specifics regarding your Samsung TV model. If your TV is a model of 2018 or later, then you can most likely use the AirPlay option.
To do this, you will need to visit the iPhone's control panel. You can then select Screen Mirroring and your iPhone screen will be connected to your Samsung TV. It's as simple as that.
Mirroring your iPhone screen to TV Without Wi-Fi
Since you're reading this review, it means that you most likely have access to wireless internet. But even if you have no such access, you will still be able to do a screen mirroring. However, you may need some additional equipment to perform this.
What you'll need is a special adapter to connect your iPhone to the HDMI cable on your TV. An example of one such cable goes by the name of Lightning Connector. It's made by Apple itself, and you can purchase it for $49 directly from the company.
Once you get this special cable, you will be able to do two things. First, connect your iPhone to one side of the cable. Then connect the other side of the cable to your TV. What you'll now see on the TV is the content from your iPhone. Though it may be a bit more cumbersome and even expensive to mirror your iPhone to your TV without Wi-Fi, it's still quite doable if you really want to do it.
What Does Mirror iPhone To TV Mean?
We've already told you of a myriad of different ways in which you can mirror your iPhone to your TV. However, we've failed to mention just what it means to mirror your iPhone to your TV. The answer to the question lies within the word "mirroring" itself.
What it means is that you will now be able to watch your iPhone screen – but on your TV. One of the main benefits of doing this is that you will have a lot bigger screen to look. Your iPhone tends to be a lot smaller than the vast majority of TVs. So, sometimes, it can be hard to use your iPhone given the size of its screen.
Well, if you manage to do screen mirroring iPhone to Samsung TV – you won't have this problem. You will now be able to use your iPhone with all its functionalities – but on your TV screen.
Conclusion
So, there you have it. As you can see, the entire mirroring process is not that difficult nor complicated, by any means. In most cases, it takes a few minutes at worst to set things up. The mirroring process is somewhat different if you don't have WiFi access. It requires the purchasing of a special cable which will connect your iPhone and TV via the HDMI port. Other than that, things are very simple and easy to understand.
After you go through the mirroring process, you will be able to see the exact content on your iPhone replicated on your smart TV. And now you know how to go about just that. By following the steps that we've outlined for you above, you will successfully mirror your iPhone to your TV. And you will then be able to benefit from using your iPhone on a larger screen – be it for streaming videos or otherwise.