iPad Won't Charge or Turn on ?
One of the most popular tablets in the world – iPad – has a relatively powerful battery. Yet, even this incredible device, regardless of its model, needs to be charged from time to time. Luckily, the charging process is quick. However, there are situations when users are experiencing issues when they are trying to charge their iPads. Of course, we are not talking about situations where the battery of the device becomes drained faster and faster over time. We are talking about problems where the iPad won't charge or the charging lasts for a very long period of time. Now let's see what you can do to fix this iPad problem.
Charge Your iPad From A Computer
You are probably aware that the iPad can be charged via desktop or laptop computer. If you are doing this, there is a chance that the computer simply doesn't have enough power for a task like this. It turns out that the iPad needs great charging power. It's even possible to charge a smartphone without problems, but the iPad needs more power. The situation is even worse when the computer is slightly older. If you want to check whether everything is okay, try to charge your iPad with the help of the original adapter. Use a standard power outlet and check the progress from time to time. In case you don't have other options than your computer, leave the iPad inactive during this period.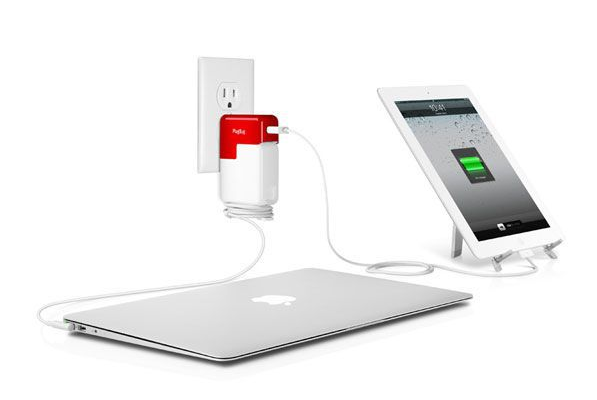 Using the adapter from your iPhone is not always a good idea
Many people don't know that there are different types of adapters. They believe that an iPhone adapter is the same as the one used for iPad. In reality, an iPhone adapter is way less powerful compared to a standard iPad adapter. This will slow down the charging process. So, technically, an iPhone adapter can help, but you will have to wait longer until the tablet is completely charged. In order to avoid any problems and to optimize the process check the charger. Every adapter that belongs to the range between 10 and 24 watts should be good for your iPad. On the other hand, the iPhone comes with a 5-watt adapter which is why the charging is too slow.
What to do in case the iPad is not charging when using an iPad charger in a standard power outlet?
For starters, you should check the software and determine whether the iPad doesn't have any software related issue. In order to do this, simply reboot the device. In other words, just press the suspend button located at the top. Wait for a few seconds until you notice a notification about turning off the device. Once the device is turned off, press and hold the suspend button again and turn it on. The tablet should be up and running after a few seconds.
Repair your iPad today with Screen Fixed Sydney and Brisbane
In case the iPad is still not charging even though you are using the original iPad charger plugged in a power outlet, then there is a great chance that either your adapter or cable is not working properly. It is possible to test the cable, by plugging it into the PC/laptop. In case there is a lightning bolt next to the battery meter then everything is okay with your cable. This means that you should buy a new adapter. Otherwise, you should buy a new cable and adapter.
So, there are many things that could go wrong with the iPad charging process. If you want to stay on the safe side it's the best idea to consult a professional iPad repair service provider like Screen Fixed.