Need an iPhone 6 / 6S Battery Repair in Australia ?
Unless you've been living under a rock you will no doubt have heard about the iPhone Battery scandal in 2017.  For those of you who can't recall, Apple admitted to purposely reducing the performance on older iPhones via an iOS update, meaning the phones performed slower overall. Which in-turn would cause a lot of people to assume their phones were on their way out and that they should go buy the latest model for the closer side to $2k. A sneaky move on Apple's part, but business is business I guess.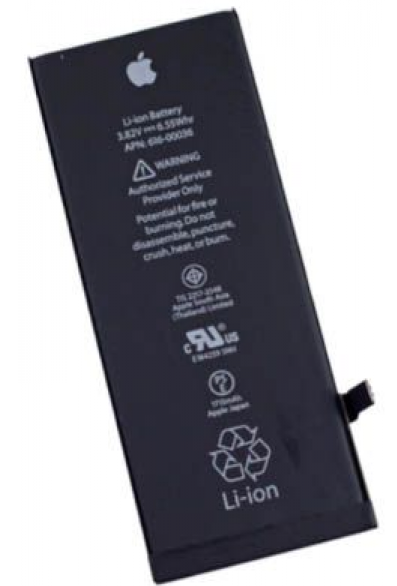 iPhone Battery Replacement Australia
Apple have since offered to replace batteries at a reduced cost starting at $39, but after that how can you be sure what you're getting is the real deal? We have another solution! If you fancy some DIY, head on over to eBay and purchase a new battery yourself for quite cheap (less than $20) and follow this guide to install it.
Disclaimer: Screen Fixed takes no responsibility for any damages that may incur from following the below steps. You are performing this repair at your own risk.
Step 1: Remove iPhone Screws
Remove the pentalobe screws from the bottom of the phone and place aside.
Step 2: Pry Open iPhone Screen
Insert a flat blade opening tool and begin to pry up the screen from the bottom left or right corner. The screen may be hard to pry up if it hasn't been before. Try using a flat blade opening tool to get in under the screen by half a Centimeter and pry with some force on the bottom 2 corners. Be careful not to stick the tool in too far or you risk damaging the home button.
Step 3: Remove iPhone Connector Covers
With the screen lifted, start unscrewing the highlighted screws shown below and place them aside. Then remove the plates they were holding in place. With the plates removed, remove the battery and LCD/home button flex cables. Once unplugged, place the screen to the side.
Step 4: Remove iPhone Vibrator / Taptic Engine
Remove the Vibrator motor from the phone by removing the 2 highlighted screws shown below.
Step 5: Pull iPhone Battery Tabs
Grab the end of one adhesive tab, located at the bottom of the battery and pull directly down, just skimming above the edge of the frame.  Repeat for the second tab. These 2 tabs should be disposed of after removal.
Step 6: Remove Old Battery From iPhone
With both adhesive tabs removed, remove the old battery and replace it with put the new battery. It is good to apply some double-sided sticky tape so that the new battery will stick down to the inside of the phone and won't be sitting loose.
Follow these steps in reverse to reassemble your device.
We hope this device provided some clarity on the process of how to replace your iPhone 6/6S battery. If you want to book in for a battery replacement just contact us at [email protected]
Stuck and need help? We're here to help!
Call Screen Fixed Support: 1300193331