There are just a few smartphone models that are present on top 5 lists of best smartphones in the world and Google Pixel 3 and 3 XL are present on almost all of these lists. This is not a surprise because these two models of Pixel phones are truly remarkable. But, just like in the case with other smartphones, you never know when something can go wrong and next thing you know your precious device is damaged or broken. In this blog post we will analyze cracked rear glass repair on Google Pixel 3 and 3 XL, but before we do that, let's learn a few things about these devices.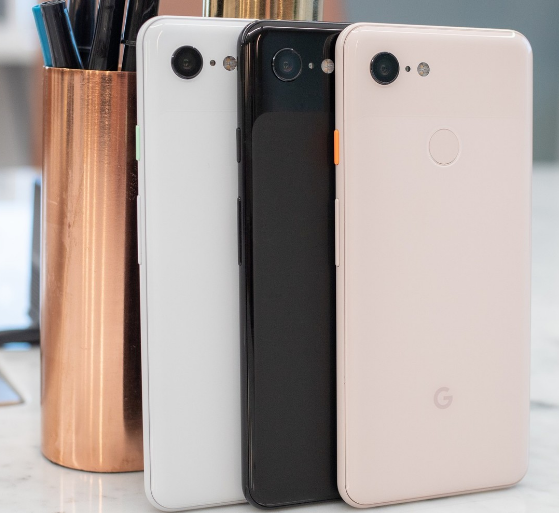 Google Pixel 3 And 3 XL – Revolutionary Smartphones
Some people may say that using the word revolutionary for these two mobile devices is exaggerated, but we can all agree that they are much better than their predecessors. Launched in October 2018, these phones are packed with tons of useful features. For instance, Google Pixel 3 and 3 XL have fast charging and Qi wireless charging. They are using the Titan M security module and follow the IP68 IEC standard related to dust, water, and splash resistance. These two models were the first Android smartphones with Android 9 Pie operating system.
Google Pixel 3 and Pixel 3 XL have 4 GB of RAM and Snapdragon 845 processor. Buyers can find two versions in terms of internal storage – 64 GB and 128 GB. Another thing that's impressive about these models is the rear camera with 12.2 MP and f/1.8 lens. This camera is capable of capturing 4K video at 30 fps. It comes with optical and electronic stabilization and IR laser-assisted autofocus. The front camera has 8 MP. When it comes to the display, they both have FHD+OLED display as well as Corning Gorilla Glass 5 protection. Pixel 3 XL has more pixels per inch and better pixel resolution.
Finally, we are coming to the part that served as inspiration for this blog post – Google Pixel 3 and Google Pixel 3 XL have glass backs. The glass rear side of these phones is here for one reason – to make the phone look more elegant. It's a durable glass, but it's not unbreakable and many users have learned this the hard way.
Causes Of A Cracked Rear Glass
It's good to know that there are many direct reasons why people end up with cracked rear glasses on their Google Pixel 3 and 3 XL phones. Some of them say that they have dropped their phone when they were on a night out. In other cases, they claim that they've child dropped the device. There are also situations when they threw the device when they were angry or they were taking a selfie and lost balance. It doesn't really matter whether you've dropped your Google Pixel 3 or 3 XL in the bath or you left it on the chair and you simply sat on it, you should know that there is more than one solution to this problem.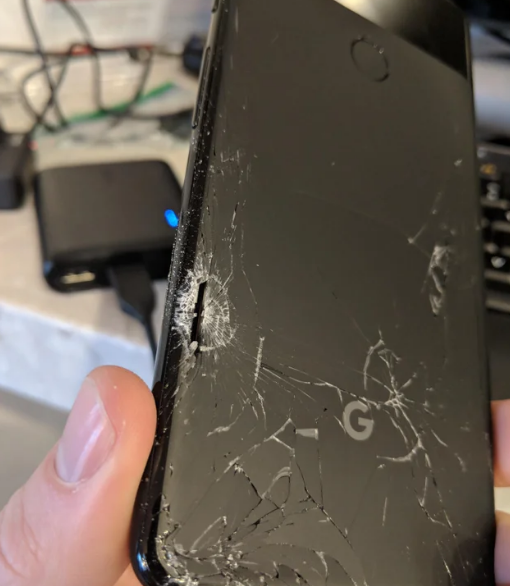 Before we start talking about cracked rear glass repairs, we would like to point out that preventing these accidents can save you money, time and energy. By analyzing the causes we've mentioned before, you should be able to find the best way to prevent such problems. For instance, it may be a good idea to use another phone when you are planning a long night out. Furthermore, you should not leave your Google Pixel 3 or 3 XL in the hands of your child without supervision.
Be careful where you sit and how you take selfies. Generally speaking, a good protective cover should be able to prevent serious damage. These covers are made from silicone or rubber as well as from leather and they can give your phone a specific character. However, you should not forget that in this way, you won't be able to show the beautiful design of your phone including the rear glass.
Cracked Rear Glass Repair On Google Pixel 3 And 3 XL
Google Pixel 3 rear glass repair is one of the most searched terms on the Internet among Google Pixel 3 users. At the same time, users that have problems like this are often searching for new mobile devices that they can use as replacements. In other words, they are not in the mood for repairs and they want to resolve this problem smoothly.
While it's true that a solution like this may give you peace of mind, it's also true that it can cost you a lot. Just think about it. It's not just that you will have to pay a few hundred dollars to get a brand new phone, but you will also end up with a useless phone that you can't sell. Surely, you can sell it broken, but this will lower the value of your device significantly. So, instead of wasting money, you should look for a solution in the form of repair.
Google Pixel 3 XL rear glass fix and Google Pixel 3 rear glass repair are commonly used services in many repair centers across Australia. But, there's another interesting trend among mobile users and that's DIY repairs. Many users think that a do-it-yourself approach is cheaper and more efficient. Although it seems that way, the truth is that they are wrong. First and foremost, Google Pixel and 3 XL rear glass repair is actually a replacement process. This means that you will have to look for a replacement part of good quality to solve this issue.
Do you know a reputable seller? Are you able to determine the quality of the part that you are about to use? The answers to these questions are probably no unless you are a professional technician focused on mobile device repairs.
Additionally, you will probably need equipment and tools to get this job done. Many people are buying repair kits for this purpose, but is this something that you are prepared to invest in? Let's not forget that by using this approach you may end up causing more damage to the device. These are small devices packed with many parts that are interconnected. A cracked rear glass may not be a huge problem, but what if you accidentally break the display while trying to fix the cover? Also, will you be able to disassemble and assemble the device in the right way?