Cracked Rear Glass Repair On Google Pixel 3 And 3 XL
There are just a few smartphone models that are present on top 5 lists of best smartphones in the world and Google Pixel 3 and 3 XL are present on almost all of these lists. This is not a surprise because these two models of Pixel phones are truly remarkable. But, just like in the case with other smartphones, you never know when something can go wrong and next thing you know your precious device is damaged or broken. In this blog post we will analyze cracked rear glass repair on Google Pixel 3 and 3 XL, but before we do that, let's learn a few things about these devices.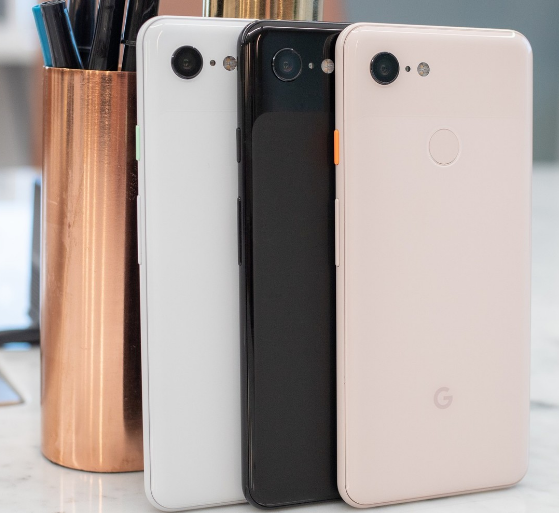 Google Pixel 3 And 3 XL – Revolutionary Smartphones
Some people may say that using the word revolutionary for these two mobile devices is exaggerated, but we can all agree that they are much better than their predecessors. Launched in October 2018, these phones are packed with tons of useful features. For instance, Google Pixel 3 and 3 XL have fast charging and Qi wireless charging. They are using the Titan M security module and follow the IP68 IEC standard related to dust, water, and splash resistance. These two models were the first Android smartphones with Android 9 Pie operating system.
Google Pixel 3 and Pixel 3 XL have 4 GB of RAM and Snapdragon 845 processor. Buyers can find two versions in terms of internal storage – 64 GB and 128 GB. Another thing that's impressive about these models is the rear camera with 12.2 MP and f/1.8 lens. This camera is capable of capturing 4K video at 30 fps. It comes with optical and electronic stabilization and IR laser-assisted autofocus. The front camera has 8 MP. When it comes to the display, they both have FHD+OLED display as well as Corning Gorilla Glass 5 protection. Pixel 3 XL has more pixels per inch and better pixel resolution.
Finally, we are coming to the part that served as inspiration for this blog post – Google Pixel 3 and Google Pixel 3 XL have glass backs. The glass rear side of these phones is here for one reason – to make the phone look more elegant. It's a durable glass, but it's not unbreakable and many users have learned this the hard way.
Causes Of A Cracked Rear Glass
It's good to know that there are many direct reasons why people end up with cracked rear glasses on their Google Pixel 3 and 3 XL phones. Some of them say that they have dropped their phone when they were on a night out. In other cases, they claim that they've child dropped the device. There are also situations when they threw the device when they were angry or they were taking a selfie and lost balance. It doesn't really matter whether you've dropped your Google Pixel 3 or 3 XL in the bath or you left it on the chair and you simply sat on it, you should know that there is more than one solution to this problem.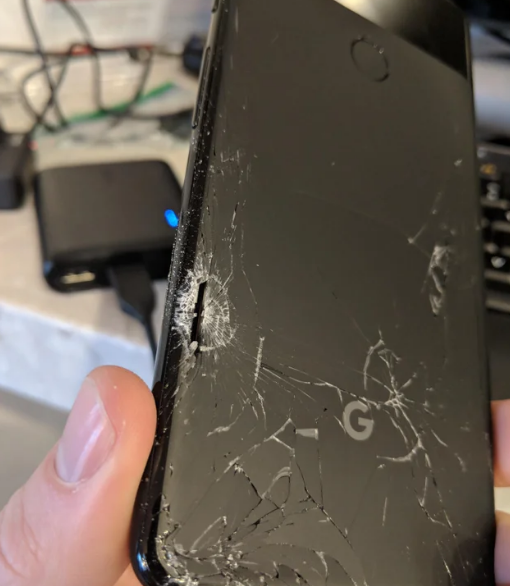 Before we start talking about cracked rear glass repairs, we would like to point out that preventing these accidents can save you money, time and energy. By analyzing the causes we've mentioned before, you should be able to find the best way to prevent such problems. For instance, it may be a good idea to use another phone when you are planning a long night out. Furthermore, you should not leave your Google Pixel 3 or 3 XL in the hands of your child without supervision.
Be careful where you sit and how you take selfies. Generally speaking, a good protective cover should be able to prevent serious damage. These covers are made from silicone or rubber as well as from leather and they can give your phone a specific character. However, you should not forget that in this way, you won't be able to show the beautiful design of your phone including the rear glass.
Cracked Rear Glass Repair On Google Pixel 3 And 3 XL
Google Pixel 3 rear glass repair is one of the most searched terms on the Internet among Google Pixel 3 users. At the same time, users that have problems like this are often searching for new mobile devices that they can use as replacements. In other words, they are not in the mood for repairs and they want to resolve this problem smoothly.
While it's true that a solution like this may give you peace of mind, it's also true that it can cost you a lot. Just think about it. It's not just that you will have to pay a few hundred dollars to get a brand new phone, but you will also end up with a useless phone that you can't sell. Surely, you can sell it broken, but this will lower the value of your device significantly. So, instead of wasting money, you should look for a solution in the form of repair.
Google Pixel 3 XL rear glass fix and Google Pixel 3 rear glass repair are commonly used services in many repair centers across Australia. But, there's another interesting trend among mobile users and that's DIY repairs. Many users think that a do-it-yourself approach is cheaper and more efficient. Although it seems that way, the truth is that they are wrong. First and foremost, Google Pixel and 3 XL rear glass repair is actually a replacement process. This means that you will have to look for a replacement part of good quality to solve this issue.
Do you know a reputable seller? Are you able to determine the quality of the part that you are about to use? The answers to these questions are probably no unless you are a professional technician focused on mobile device repairs.
Additionally, you will probably need equipment and tools to get this job done. Many people are buying repair kits for this purpose, but is this something that you are prepared to invest in? Let's not forget that by using this approach you may end up causing more damage to the device. These are small devices packed with many parts that are interconnected. A cracked rear glass may not be a huge problem, but what if you accidentally break the display while trying to fix the cover? Also, will you be able to disassemble and assemble the device in the right way?
Comparing The New Google Pixel 3A And The Pixel 3
The Pixel 3a made a "soft surprise" release today. The general public knew pretty much nothing about it's existence, but there were many leaks on the internet if you knew where to look. A week ago pictures surfaced of boxed Pixel 3a and 3a XL's in a Best Buy (an American electronics chain), as well as spec leaks here and there. Most of the leaks were confirmed true with the actual release of the device, and now we are able to do a complete comparison between the base model Pixel 3 and the new 3a.
The Google Pixel 3a and 3a XL are budget models of Google's flagship phones. Much like the iPhone 5c and XR, Google has stripped away some of the fat off the product to create something new that users on a budget can pick up much easier. However, where the iPhone XR costs about 75% the price of the superior XS model, the Pixel 3a costs roughly HALF as much as the base Pixel 3. Obviously, that is a huge chunk of change that consumers can keep in their pocket.
Spec-wise, there are some slight differences between the 3a and 3. the 3a maxes out at 64 gb storage, where the 3 goes up to 128 gb. They both have 4 gb of RAM, but the 3a has a slightly slower processor with it's 2GHz Qualcomm Snapdragon 670, while the base Pixel 3 has a 2.5GHz Qualcomm Snapdragon 845. Most users won't notice the processor difference, unless you're a user like me who likes to make custom themes and interfaces that are always resource hogs, or someone who likes to play graphically intensive games like the new Elder Scrolls: Blades (side note: do not play this game. It is a money-grubbing micro-transaction riddled mess that barely resembles the skeleton of a true Elder Scrolls experience).
Oddly enough the Pixel 3a isn't water resistant. As someone who repairs phones professionally, I wonder how and why they made this change, especially since from what I've seen water resistance in phones tends to just mean excessive levels of adhesive everywhere. They've also removed wireless charging, another change in an effort to get the price-point down.
Now we've come to the debatabley positive change – both the 3a and 3a XL have no display notch! A lot of people don't mind the fact that all new phones have these notches; some even like the increased screen real estate. Personally I think they're incredibly ugly and wish smart phones would go back to having the full bezels or switch to a "pop top" method, much like the Xiaomi Mi Mix 3 or the Oppo Find X.
And finally we get to acknowledge the best change made with the Pixel 3a and 3a XL… THERE'S A HEADPHONE JACK! Why Google decided to actually add a function to a budget model is beyond me, but you definitely won't find me whining about it. This is a fantastic change, and I hope to see the same thing happen with the Flagships Pixel 4 and 4 XL later this year.
So as you can see there are some positive and some negatives, but the thing is half the price! It's really hard to argue against this device when the price difference is so incredibly wild. Personally, I hope these new models do well for Google, as I'd like to see other companies follow suit by releasing their own actual-budget models. When you start calling a $1300 device a budget phone (cough Apple cough) you have to know something is wrong. Good for Google, and I can't wait to see what else they do in the future.
Google Pixel 3 XL Screen Replacements in Sydney, Brisbane, and Melbourne
Cracked and Screen on your Pixel 3 XL? Sit to hear repair cost
If you are a proud owner of Google Pixel 3 XL, then you probably know how great this device is. This is the 3rd generation of Google Pixel Android smartphones which was released a few days ago. This luxurious smartphone is available in three colors and comes with a powerful 12.2-megapixel camera located on the back side of this device. It also comes with an Android 9.0 version and state of the art hardware. Another great thing about this device is the special OLED screen which brings millions of colors on the screen.
But, even though this is a brand new device, many users have already started experiencing problems. Of course, we are not talking about problems caused by the device itself, but by the users. One of the most common problems is cracked or damaged screens. Namely, even though Google Pixel 3 XL comes with Corning Gorilla Glass 5 protection, this doesn't make the device unbreakable. On the contrary, it doesn't take much force to break the screen. In situations like this, the only logical solution you have is to look for professional Google Pixel 3 XL screen replacements in Sydney, Melbourne, and Brisbane.
Why Do You Need Google Pixel 3 XL Screen Replacements
There are literally dozens of different accidents that can hurt the screen of your expensive device. Dropping your Google Pixel 3 XL in the toilet is not the only thing that can damage your phone. You can drop it while walking your dog or you can press the screen hard when you are against a wall or you are doing something else and your phone is in your pocket.
What's interesting is that many users are not fixing their screens if the touchscreen is working. Some of them don't mind the cracked screen as long as it is not shattered. After all, they can still view things on their device and they can use the keyboard. But, doing this is wrong on many levels. Namely, you can expect to damage your device even more if you don't replace the screen. In this way, you are hurting the touchscreen. In addition, it's also good to point out that a cracked and broken screen is inviting dust and dirt to it. After a while, this dirt will accumulate and damage the core of your phone. So, instead of just replacing Google Pixel 3 XL screen you will have to invest in bigger repairs and replacements which will cost you even more.
Another thing that we should mention is that cracked and damaged screen on Google Pixel 3 XL or any other similar mobile device can be bad for your health. This may sound unusual but if you think about it makes sense. These cracks can cut your skin. It's not unusual for users of cracked smartphones to bruise their fingers or even cut their faces. Now, the real question here is whether avoiding fixing your phone is worth it or not when there are so many great service providers like Screen Fixed that can solve this problem fast and without breaking your bank?
Of course, there are some people who would be tempted to try a do-it-yourself solution. There are so many YouTube videos and tutorials out there that make this process seem easy and simple. While it's true that this is not something overly complex and complicated, it's also true that you need experience and tools to do this. In other words, if you want to take this direction, you must look for repair and replacement kits, other tools and you have to learn more before you proceed. Why would someone want to do this if they are not planning on becoming repairers themselves? In addition, if you take a wrong step in this situation, there's a great chance that you will cause additional damage to your Google Pixel 3 XL device.
Professional Google Pixel 3 XL Screen Replacements Available in Sydney, Melbourne, and Brisbane
Instead of doing this on your own or using Google Pixel 3 XL with a broken and/or damaged screen, we suggest using the help of a well-established company like Screen Fixed. Residents of Sydney, Melbourne, and Brisbane can take their devices to the CBD centers and the knowledgeable technicians that work there will solve the problem in no time. They have already helped many people with problems like this not only with Google Pixel 3 XL but with other devices too.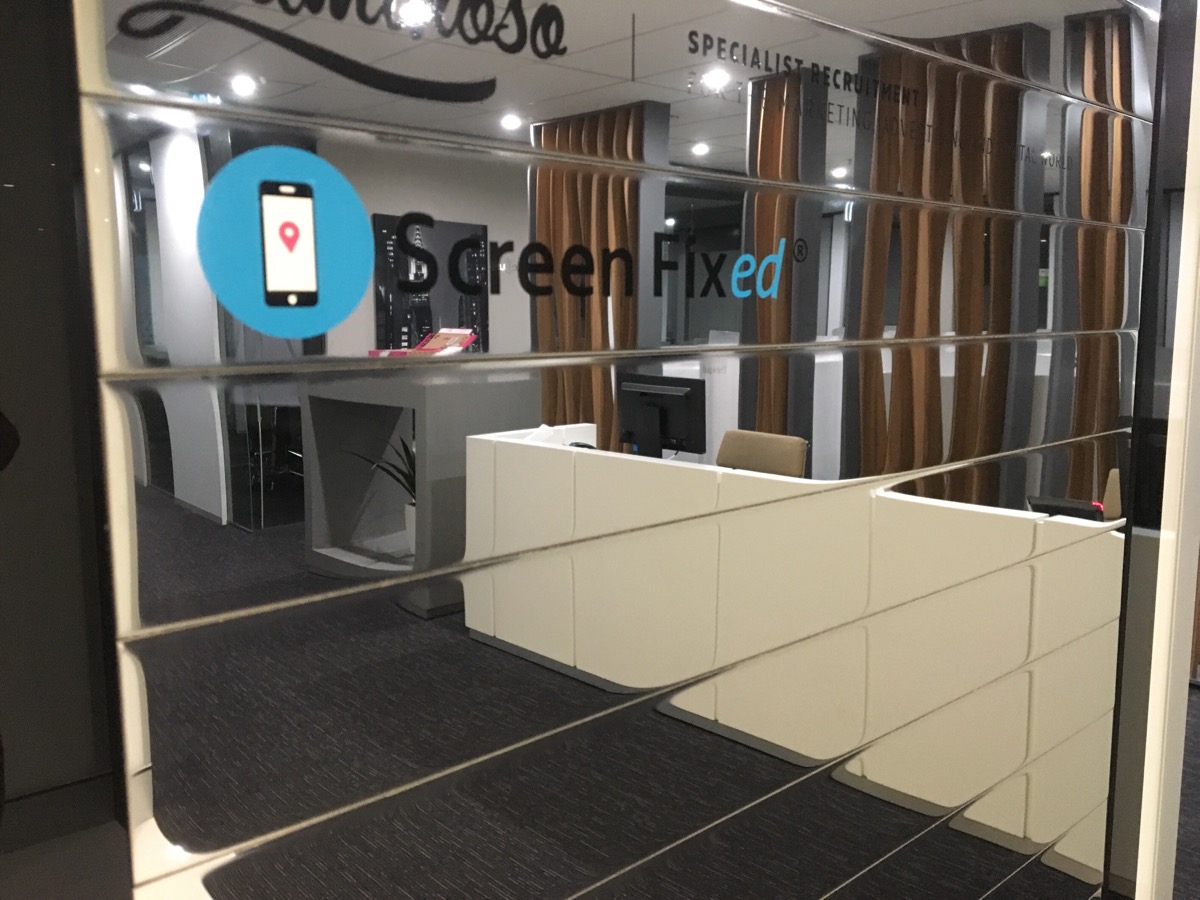 On top of that, companies like Screen Fixed are using sophisticated equipment and tools to solve these problems. They also rely on premium-quality replacement parts which guarantee long-term results. That's why they are offering warranties that last up to two years. If you need Google Pixel 3 XL screen replacements, feel free to call Screen Fixed right away.
How to take good care of your Google Pixel 2 XL
Be proactive and protect your Google Pixel 2 XL
It is crucial to learn how to take good care of your Google Pixel. This is quite logical because this smartphone is relatively expensive. In addition, if you are not using and maintaining this device in the right way you will experience problems frequently. It turns out that it's not difficult to ruin your Google Pixel, but with the help of these tips, you should be able to keep the screen, charger, and battery safe. Now let's see what Google Pixel users can do to ensure the longevity of their device and the optimal performance of their Google Pixel smartphone.
Avoid water and wet environments
Even though Google Pixel is waterproof to some extent, the truth is that water and wet environments are not friends of this device. Try to keep your Google Pixel away from wet environments like shower rooms and bathrooms. Keep in mind that damage caused by liquids is not part of the warranty. You can also use a waterproof cover designed for this smartphone.
Avoid dirt and dust
This is another general advice for Google Pixel users. However, we all know that it is almost impossible to avoid dirt and dust regardless of the place where you are living. That's why it is highly recommended to clean the device to eliminate dirt and dust. The best option is to rely on a soft cloth without lint. Paper towels, towels, and abrasive cloths can lead to different types of damage.
So, disconnect Google Pixel from any power sources. Move any external devices and cables from the device. Remove liquids from the area. Don't use sprayers directly on the device.
Protect your Google Pixel Battery
Google Pixel has excellent battery life. Even though similar batteries have been used in older smartphones, people are still not sure how they should charge the battery. Should they wait until the battery is completely drained before charging? Is it a good idea to charge the battery 100%? According to many experts, these questions are irrelevant. This is a sophisticated device that has excellent power management that keeps the battery safe.
There are some things that you can do to keep the battery in a good shape. For instance, you can enable Wi-Fi. Wi-Fi is a much better option than mobile data because it uses less power. Even better, turn the Wi-Fi off when you don't need access to the Internet. You should also turn Auto-Brightness on and get data less frequently.
Let's be clear – no Google Pixel user wants a scratched screen. This phone comes with a protective glass which is quite powerful but doesn't make it scratch proof. So, be very careful when you put your device in your pocket or purse. Obviously, don't place it close to your keys. If you are living a fast-paced life, then you will probably forget about these tips after a while. Buying and using a screen protector or a case should solve this issue.
Don't clutter your Google Pixel 2 XL with photos, videos, and apps
In our opinion, it's a smart move to keep a small amount of memory free on your device. Check how much storage is available and remove the photos, videos, and apps that you don't need. Needless to say, you can always store your videos and photos in the cloud.
Be careful with the Google Pixel Type C Port
The connector that lets you transfer data and charge your phone is very fragile and sensitive. Don't yank the cables and conduct these activities gently and without hurries./,/p>
Follow these tips if you want to keep your Google Pixel safe. In case you have any problems, contact Screen Fixed for assistance.
Screen Fixed offers Google Pixel Repairs in Sydney, Brisbane and Melbourne
Phone: 1300-193-331
Email: [email protected]
Web: https://www.screenfixed.com.au