Introduction
Apple and Samsung are arguably the two most powerful brands that provide cutting-edge digital technology to the masses. They are specifically known for the quality of their smartphones – in specific, the Apple iPhone and the Samsung Galaxy models. With the latest two models having finally reached the market, there is a huge discussion and debate on which of the two latest models is better – is it the iPhone 12 Pro Max or the Samsung Galaxy S20 Ultra? If you want to make an educated decision, then feel free to read our in-depth review below of both the strong suits and the potential disadvantages of both of the devices.
iPhone 12 Pro Max Specs and Performance
One of the latest technological advances that have stirred up vast interest and numerous discussions is 5G. In this regard, Apple has finally caught up to Samsung in that it offers full 5G connectivity with the iPhone 12 Pro Max, as Samsung put out models that featured 5G connectivity a while back. Both the iPhone 12 Pro Max and the Samsung Galaxy S20 Ultra support both the widely available sub-6GHz 5G connectivity, and also the speedier millimeter-wave (mmWave in short).
As for the specifications and performance, the customers will definitely not have a hard time with either of these devices. Even though both devices are powerhouses in this regard, we still have to give the advantage to Apple according to the results of the preliminary benchmark tests. The iPhone 12 Pro Max runs on the A14 Bionic chip – which, according to Apple, is the fastest chip to ever grace a smartphone. The chip includes a 6-core CPU. This is not to say that the S20 Ultra is slow or anything – it features a powerful 8-core CPU that can run up to 2.84 GHz. The chip is made by Qualcomm – and it's known by the name Snapdragon 865.
iPhone 12 Pro Max Screen Durability
One of the most important aspects of smartphones is their durability and toughness – i.e. how likely are they to break if they suffer a hard knock. The main question is, will the iPhone 12 Pro Max Screen break easily? Well, Apple is on to the importance of this parameter, and it has introduced the so-called ceramic shield material, that, according to Apple, will make the iPhone 12 Pro Max four times more durable than previously. The ceramic shield technology uses what's known as high-temperature crystallization – which means that the iPhone 12 Pro Max will be sturdier than ever.
As for Samsung Galaxy S20 Ultra – its screen is protected by the Gorilla Glass technology, which makes it extra thick and it can absorb a knock or two – and it's also highly resistant to scratches. The same goes for the cameras in the back – they too are made of materials that are highly resistant to scratches and damage. However, Apple's iPhone 12 Pro Max is more resistant to side-scratches due to its frame made of stainless steel.
iPhone 12 Pro Max Reparability
But alas, no smartphone is perfect. Even the sturdiest and most technologically complete models tend to start falling apart if given enough time. So, like it or not, reparability is another important factor when it comes to smartphones and the iPhone 12 Pro Max and Samsung Galaxy S20 Ultra, in specific.
In this category, Samsung takes the lead. The reason is simple – Samsung sells spare parts for the Samsung Galaxy S20 Ultra. So, if anything should happen to be amiss with the device (not saying that it will), you will have the option to get a spare part easily – even though you may need to pay up depending on the importance of the part. There are countless official Samsung retail stores all around the globe and it won't be hard for you at all to find a spare part of genuine quality. It would be very easy to replace the screen if it breaks, for example.
On the other side, Apple does not sell any spare parts. This means that if some part of your iPhone 12 Pro Max malfunctions – you will need to find a retail store different from Apple's stores and get parts there. This is not as efficient as the Samsung model – hence Samsung takes the lead in the reparability section.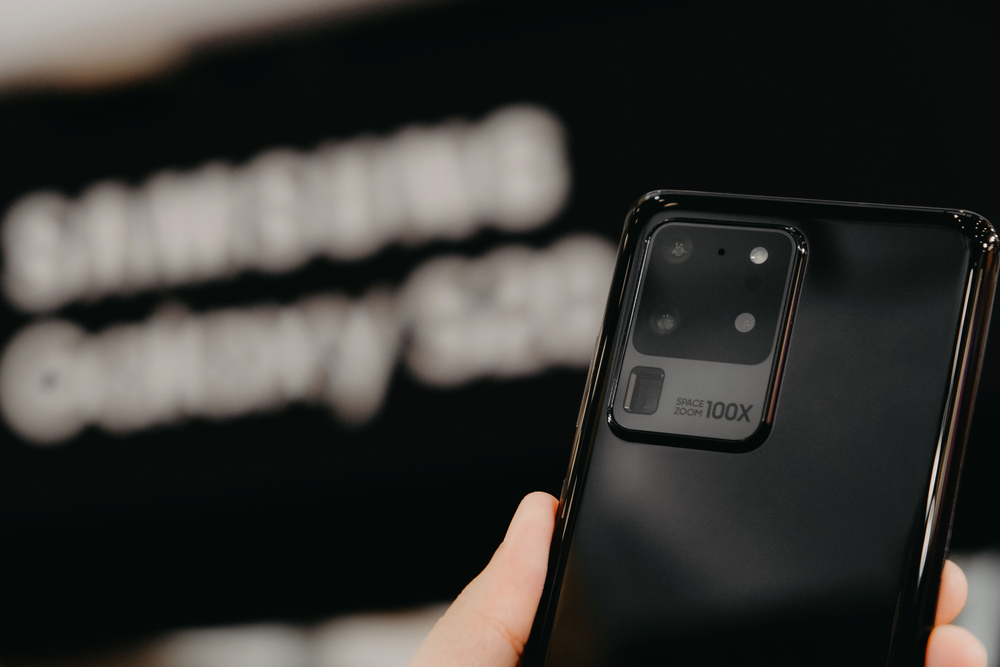 iPhone 12 Pro Repair costs
As a subset of the previous category of reparability – is the category of iPhone repair costs. Since different parts have different prices – we'll take one of the most important parts of the two smartphones – the screen, as an example.
If you happen to have a run-in with bad luck and you break or scratch your iPhone 12 Pro Max screen, then you will need to pay $400-700 in order to get it replaced with a new one. If you're in Samsung's corner, then if you happen to break or scratch the screen of your Samsung Galaxy S20 Ultra, you will need to pay a price of $499-529 to get it repaired and replaced.
As you can see, there is not that big of a difference between the repair costs for both devices. The difference is that Apple's screens' price varies a bit more than Samsung's. So, if you get lucky, you will get by cheaper with repairing an iPhone 12 Pro Max – and if you aren't, then it can cost you a lot more. One thing's for certain – both the iPhone 12 Pro Max and the Samsung Galaxy S20 Ultra screens are expensive – so you don't want to risk doing any damage to either one of them if you value your money.
iPhone 12 Pro Max vs S20 Ultra Display Specs
Both developers are at the top of their game when it comes to the quality of the display. If you're a fan of big displays – then you will hit home by getting either of the two brand's latest smartphones. The iPhone 12 Pro Max features a big display of 6.7 inches – which will be more than enough to satisfy most customer's needs in this regard. However, if you truly wish to go for the biggest available display – then go for Samsung Galaxy S20 Ultra due to its one of a kind 6.9 inches display.
Both of the devices feature high-quality displays with the help of OLED technology, and both of the devices have high resolutions. The Samsung Galaxy S20 Ultra has a 511 ppi resolution and the iPhone 12 Pro Max has 458 ppi resolution.
One part where the Samsung Galaxy S20 Ultra smartphone takes the advantage is in the smoothness of display motion. This is due to the 120Hz refresh rate implemented on the device's screen. Conversely, even though Apple was supposed to implement a 120Hz refresh rate for the iPhone 12 Pro Max according to its spokespeople, the device only features 60Hz. Now, this may not be that big of a difference in terms of regular use of the smartphones – however, if you play videogames on your device – then you will definitely notice that the Samsung Galaxy S20 Ultra display is somewhat better than the iPhone 12 Pro Max counterpart.
iPhone 12 Pro Camera Performance vs S20 Ultra
The camera is one of every smartphone's most used parts. People love to be able to take photos and videos whenever they feel like it – and the smartphone offers just that. Well, both iPhone 12 Pro Max and Samsung Galaxy S20 Ultra offer powerful cameras.
The Samsung model offers 4 cameras at the back of the device. One of the cameras is wide range – meaning it can cover 108 pixels, for incredible detail in your photos. The second, telephoto camera covers 48 pixels. The ultra-wide rear camera covers 12 megapixels, and, lastly, the fourth camera is DepthVision – and it's perfect for 3D scanning. Also, you can use the enhanced night-mode feature to take perfect photos even with dimmed lights.
The iPhone 12 Pro Max goes for the simpler three-camera setup at the back of the device. The three cameras cover 12 megapixels each – and by combining them you get a wide camera with a solid f/1.6 aperture. The image signal processor is a new feature that will help dramatically improve the quality of the photos. You can also benefit from the Dolby Vision HDR video recording system and the LiDARR scanner as well. You can use the 5x optical zoom feature, as well as being able to make solid-quality photos in dimmed light situations.
Storage and battery life
As for the storage, Samsung has imbued the Galaxy S20 Ultra smartphone with a base level of 128 GB of internal memory. There's also an option to add additional 512 GB of internal storage. You can put in a card in the MicroSD slot which can give you up to 1 TB of additional storage – which most smartphone users would agree that it's quite sufficient. Apple, on the other hand, only gives predesigned storage capabilities in the iPhone 12 Pro Max. You can get a 128 GB, 256 GB, or 512 GB variant when it comes to the device's storage. This is commendable since the lowest option in the iPhone 11 Pro Max was only 64 GB.
As for battery life, Apple and Samsung don't make it easy to compare which of the device is better. The reason for this is that Samsung didn't release any specific information as to the exact "time under tension" that the Samsung Galaxy S20 Ultra battery can sustain before going out. What the company boasts is that the battery is 5,000 mAh, which makes it quite powerful, with great endurance.
Apple is a bit more candid in this regard – as the company boasts that the iPhone 12 Pro Max battery can endure up to 20 hours of uninterrupted video playback. This is quite solid by all parameters – and Apple's iPhone 12 Pro Max's battery is quite powerful. Independent tests were made on the Samsung Galaxy S20 Ultra, as well, and they showed that Samsung's device's battery is on par with Apple's device's battery. So, in this regard, both of the devices seem to be evenly matched.
Conclusion – a difficult choice
Many people will have already made up their minds in regards to which device to purchase. These people are fans of the brand – and, in their minds, iPhone/Samsung can do no wrong. But what remains for the more casual customers? Should they go for the iPhone 12 Pro Max, made by Apple, or for the Samsung Galaxy S20 Ultra?
It's not an easy choice to make. Both devices are objectively very powerful – and both have their benefits and drawbacks. We would say that you won't err if you pick either one of the two devices – as both of them are legit. Both of the devices feature powerful processors, strong structures, great cameras, resilient batteries. What remains for you to do is to do some analysis on your own behalf (we hope that you've found our review useful, in this regard) and to make your own decision in the end. So, which one will it be? The iPhone 12 Pro Max or the Samsung Galaxy S20 Ultra?