Is this the best smartphone for 2020?
March 6, 2020, is a big day for Samsung fans, but also for all people who consider themselves to be fans of smartphones and gadgets. Namely, this is the day when the latest Galaxy S20 line will be released. This line includes flagship Galaxy S20, Galaxy S20+ as well as Galaxy S20 Ultra. The latter is a camera-focused phone. Keep in mind that the S20 line is the successor of the S10 line, one of the most successful Samsung Galaxy lines of all time.
According to many experts in this field, Samsung takes the game to another level with the S20 line and especially with the Galaxy S20 Ultra model. This phone can compete against iPhone's best models at the moment and probably against the new iPhone that will be released later this year. Now let's see what Australian users can get from Galaxy S20 Ultra.
An elegant appearance and strong build
For a price of around $2000 AUD, it's quite logical for a phone like Samsung S20 Ultra to appear good. The only thing that makes this smart device look a little bit rough is the main camera (a set of cameras), but there's no solution for this "issue" at the moment for such powerful cameras.
Samsung S20 ultra is a relatively big smartphone, but not much bigger than Samsung Galaxy S10 Plus for example. Its dimensions are 6.57 x 2.99 x 0.35 inches (166.9 x 76 x 88 millimeters) compared to S10+'s 6.20 x 2.92 x 0.31 inches (157.6 x 74.1 x 7.8 millimeters). As expected, this device will weigh more, but once again, this weight is not something radically different compared to the S10 line – 7.83 oz or 222 grams. So, you can still keep the device in a regular pocket.
To make the build strong, Samsung has used high-quality materials on this phone. The front glass is made of Gorilla Glass 6 and so is the back. This phone has an aluminum frame for extra durability. When it comes to the SIM capabilities, you can use a single SIM card (both eSIM and Nano-SIM) or hybrid dual SIM. Samsung Pay is possible through the SIM. Finally, Samsung S20 Ultra is IP68 dust and water-resistant.
Network connectivity for the 2020s
If you take a look at the technologies that Samsung S20 Ultra supports and compare it to the last year's premium Samsung models (as well as premium models from other top brands), you won't notice many differences. But there's one huge difference that stands out – Samsung S20 Ultra supports 5G. This is definitely a big deal for users who are planning on using a premium device for a longer period of time because 5G will become a more popular technology in the next couple of years. With the help of this technology, Samsung S20 Ultra can transfer more than 5 gigabits per second (in theory).
All other network connectivity is more or less the same as the one found in the S10 line – 2G bands, 3G network, and 4G network support.
A stunning OLED display for an unforgettable visual experience
For many tech geeks, it's the display that makes Samsung smartphones and tablets better than the others. So, it's no big surprise that Samsung S20 Ultra comes with an upgraded display. This time instead of a regular dynamic AMOLED display, users will get a dynamic AMOLED 2x capacitive touchscreen with 16 million colors. Since the size of the device is bigger, you can expect a bigger screen too – 6.9 inches or 114 square centimeters. This gives the device a screen-to-body ratio of around 89.9%.
Samsung succeeded when it comes to resolution improvement too. This time, Samsung S20 Ultra has a resolution of 1440 x 3200 pixels and a 20:9 ratio. In other words, you can expect around 511 pixels per inch density in this device. There's no doubt that a resolution like this can make everything you look at the main screen look livelier. As previously mentioned, the phone comes with corning gorilla glass 6 protection. It has a few features including HDR10+, Always-on display and a stunning refresh rate of 120 HZ at FHD and 60 Hz at QHD.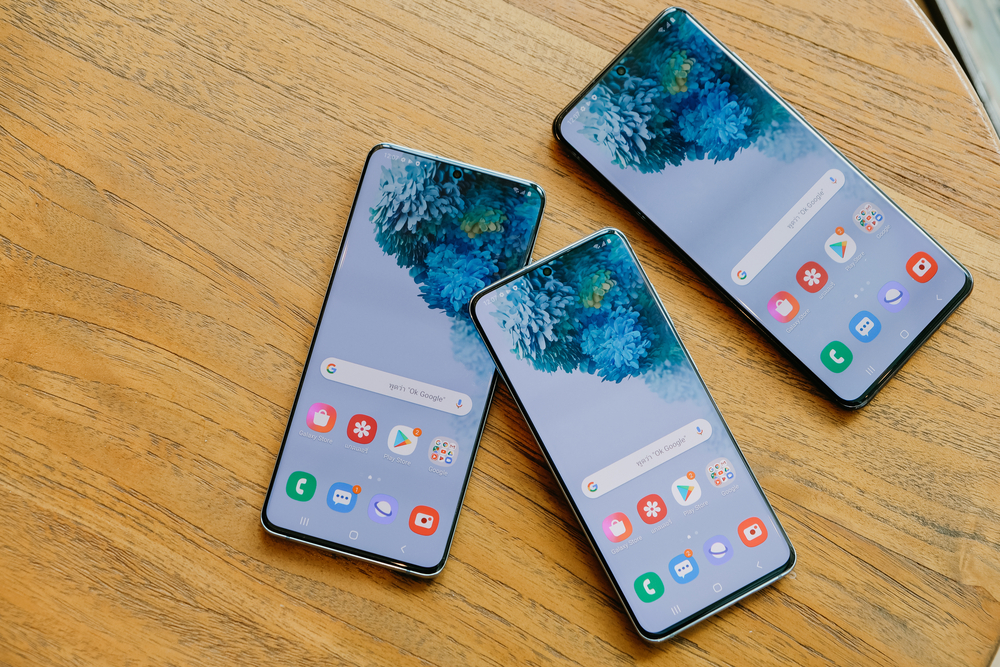 Samsung Galaxy S20 Ultra Camera Specs
Of course, every year, new smartphones come with upgraded and improved cameras, but Samsung S20 Ultra's main selling point is the highly specked S20 Ultra Camera. The main point of this model is to provide the best video recording and photo capturing performance. There's a main camera that includes four different modules. The most important module is the 108 MP wide camera followed by the periscope 48 MP telephoto camera with 10x hybrid optical zoom, a 12 MP ultrawide camera with a super steady video feature and 0.3 MP depth module. This unique and powerful set of modules allows users to take 4320p videos at 24 frames per second, 2160p videos at 60 and 30 fps, 1080p at 30, 60, and 240 fps and 720p videos at 960 fps.
We should also mention that the main camera features HDR10+ stereo sound recording, dual-video recording, gyro-OIS & EIS and more. You won't be able to find a better selfie camera in other smartphones on the market at the moment either. Samsung S20 Ultra has a 40-MP wide selfie camera located in the upper part of the front side of the phone. This camera has Auto-HDR and dual video call features. Additionally, if you want to shoot videos with this camera, you have a few options including taking videos of 2160p at 60 and 30 frames per second as well as 1080p videos at 30 fps.
S20 Ultra – All good under the hood
As some of you might have already guessed, Samsung S20 Ultra is equally good under the hood. As a new device, it has the latest Android operating system at the moment – Android 10.0. It also has the latest One User Interface 2. For the global market, Samsung S20 Ultra comes with Exynos 990 chipset. On the other hand, users in the USA will have a chance to buy this model with Qualcomm SM8250 Snapdragon 865 chipset which is more or less the same.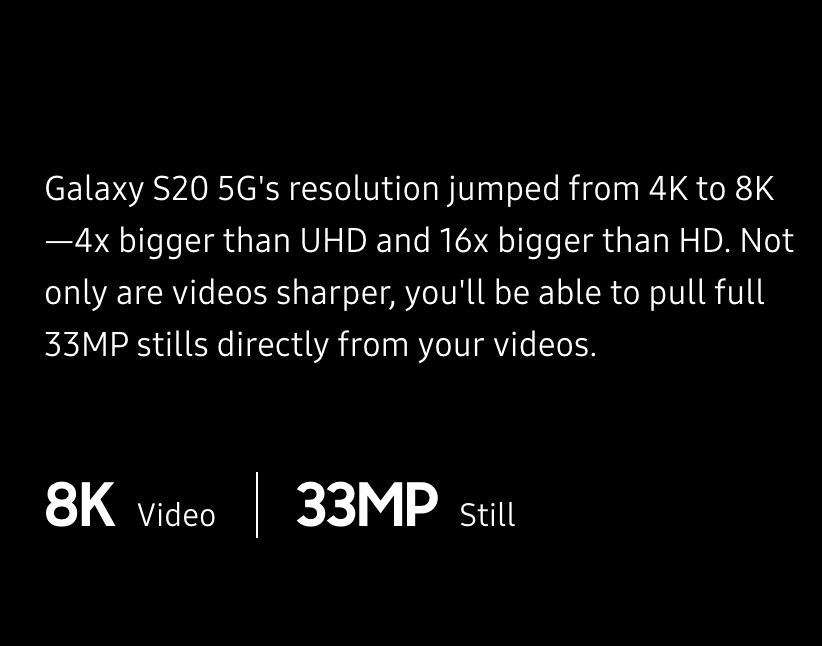 There's an octa-core CPU in this model and these cores include a 2 x 2.73 GHz Mongoose M5, 2 x 2.60 GHz Cortex A-76 as well as 4 x 2.0 GHz Cortex-A55. Lastly, you can expect Mali-G77 MP11 GPU in this Samsung phone.
Samsung Galaxy S20 has Extensive battery Life and multiple memory options
A powerful phone like Samsung S20 Ultra requires a powerful battery and this is exactly what users can expect from the non-removable Li-Po 5000 mAh battery found in this model. Of course, there's wireless charging (15W) too as well as fast wired battery charging (45W). In theory, you should be able to charge your device from 0% to 100% in less than 60 minutes.
There's a card slot for microSDXC memory cards and when it comes to the internal memory, you can choose from a few different options including 128 GB/12 GB RAM, 256 GB/ 12 GB RAM, and 512 GB/16 GB RAM. There is no doubt that Samsung S20 Ultra is the best Samsung smartphone at this moment and with a performance like this we expect this phone to stay on the top lists of best smartphones for a long period of time.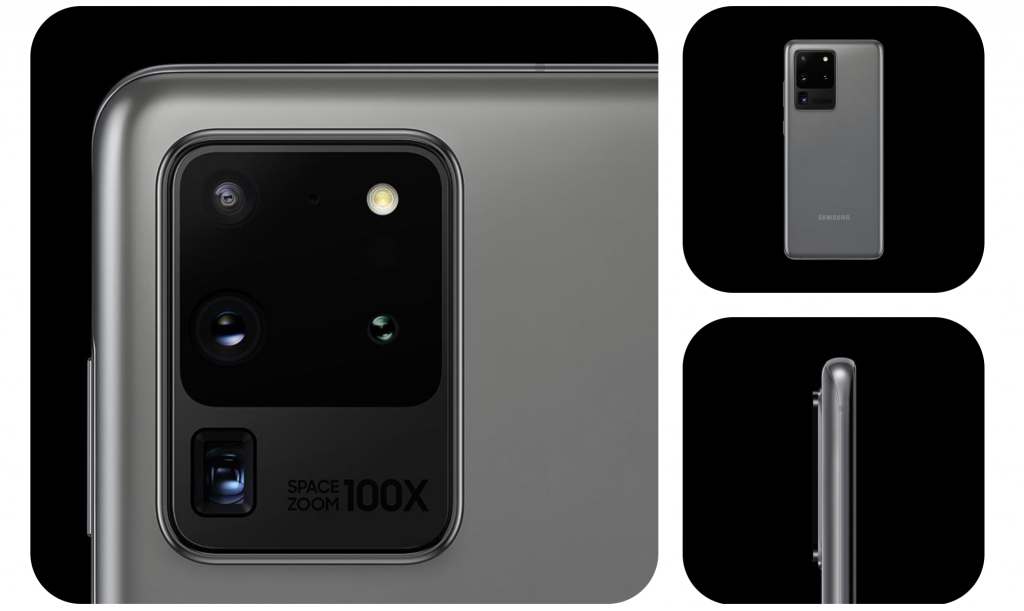 Samsung Galaxy S20 Ultra Repairability
Samsung Parts Supplier iFixit is yet to give a formal tear down the new Samsung Galaxy S20 Ultra, though from the design architecture it looks to be constructed very similarly to the Samsung Galaxy S10 5G. It's become custom for Samsung not to change each new model too much, for example from Samsung Galaxy S8 through to S10 series, they are all constructed and designed following a similar format. iFixt will make a formal tear down on the day of release which is scheduled in Australia on the 4th of May.

Screen Fixed is happy to say that historically Samsung has been very "Pro" repair and have made their devices easily repairable, this is in stark contrast to Apple who do their best to monopolise iPhone, iPad and MacBook repairs. Even though you buy and own an Apple product, Apple try to take this right away from blocking third-party repairs.

Samsung Galaxy S20 Series Screen Repairs Australia
Screen Fixed will offer third party out of warranty repairs for this year's Samsung Galaxy flagship – S20, S20 Plus and S20 ultra. We expect to receive our first batch of Samsung Service centre s20 series displays from our Australian based supplier in late March and consequently you can expect to see repair prices live on our Screen Fixed website then too. We anticipate the Samsung Galaxy S20 Ultra Screen repairs to be priced similarly to the S10 series repairs which currently start at $399 (prices subject to change), if not slightly more – $400 to $499.
These beautiful high-end devices like Samsung Galaxy S20 Ultra are getting more and more expensive to fix as the display assemblies are constantly being innovated to deliver better performance and higher quality pictures. Unfortunately for repair companies like Screen Fixed these displays are also becoming stronger and stronger which means our industry is on a rail-road for disaster should smartphone durability incrementally increase year over year as it has shown. However we think this is a big win for customers in general and though our industry may change, so will we 🙂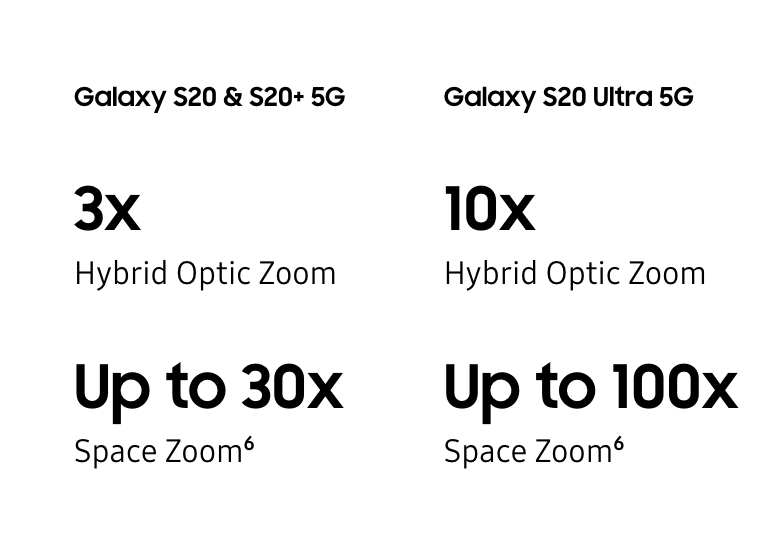 Samsung Galaxy Release Date and Price Australia
Samsung Galaxy S20 Ultra will go on sale here in Australia on the 4th or March, 2020. You can also pre-order the device through the Samsung official website, they have an amazing pre-order deal – buy 1 x Samsung Galaxy S20 and receive a bonus set of Samsung Buds+ which normally retail for $299. Last year there were no issues with supply however this year due to coronavirus there is a general shortage for electronics and components. Many parts for the Samsung Galaxy S20 range are manufactured in China so there is the possibility that we may see shortages ahead of Samsung's S20 release in Australia.

Samsung Galaxy S20 Ultra 5G (128GB) – $1,999
Samsung Galaxy S20 Ultra 5G (256GB) – $2,249
Samsung Galaxy S20+ – $1,499
Samsung Galaxy S20+ 5G (128GB) – $1,649
Samsung Galaxy S20+ 5G (512GB) – $1,899
Samsung Galaxy S20 – $1,349
Samsung Galaxy S20 5G – $1,499
Where to Buy Samsung Galaxy S20 in Australia
You'll find all major tech retailers will stock this Samsung Galaxy S20 range in Australia. Pre-order from the Samsung web store and high street Samsung retails stores across Australia, you will find the Samsung Galaxy S20 Ultra online and in-store here;
JBHiFi
Telstra
Good Guys
Harvey Norman
Vodafone
Optus
Mobile Trade (pre-owned – so may take a couple of months)
Selected Woolworths