Do you want to know why your phone speaker volume decreases? Read our comprehensive guide to learn all possible reasons and solutions for a sudden decrease in phone speaker volume. If you are a DIY enthusiast or a regular smartphone user who wants to solve the low volume issue of your phone at home, then this guide is written for you.
While we are making calls or listening to music or even watching videos, the mobile speaker is an essential audio output component that enables us to enjoy multimedia content. Phone speaker volume decreases gradually due to hardware or software problems. Hardware issues like dust accumulation and malfunctions, as well as volume limits and software bugs, are leading causes of low volume in Android phones.
We will discover the mysterious causes and solutions of the gradual phone volume decrease in this blog post.
How to Fix Low Volume on Android and iPhone
It can be frustrating when your phone's audio output becomes lower than usual, which makes it difficult to hear calls, notifications, or media content. There are many reasons behind a sudden volume drop in your Android Phone or iPhone. By being aware of these potential causes of phone volume drop and taking appropriate measures to address them, you can maintain the optimal speaker performance of your smartphone to the fullest. Here are the main reasons for phone speaker volume decrease with solutions:
● Clean The Android Phone or iPhone Speaker
Dust and debris can accumulate over time around the speaker grille and block the sound output of the speaker, which may lead to lower phone volume levels. There is a net mesh that covers the speaker of the phone. This net mesh is sometimes clogged with dirt and moisture. Due to this, audio output efficiency of a smartphone decreases.
Solution
Power off your phone to start the cleaning process. Grab a clean cotton cloth and lightly wet it with isopropyl alcohol (make sure it's not too wet). Gently wipe the surface of the phone by paying attention to areas with visible dirt. You can also clean it with a soft brush or compressed air.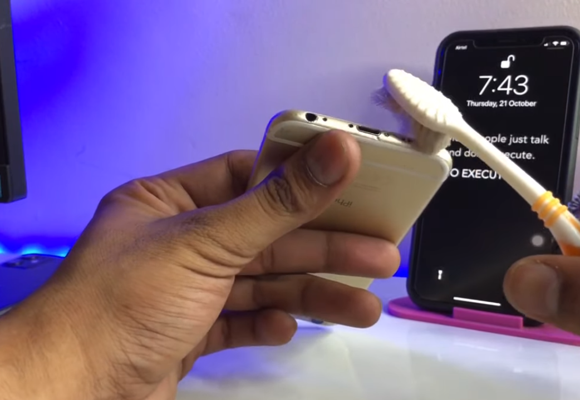 ● Check Phone Volume Settings
Some smartphones are equipped with volume limitation features to protect you from potential hearing damage. You may notice a decrease in volume if a volume limit feature or setting is enabled on the iPhone or Android Phone.
Solution
Access the sound settings and ensure that the volume level is set to the maximum. Also examine any equalizer or audio enhancement settings that might be affecting the overall volume output. Resetting the audio settings to default values can often rectify this issue.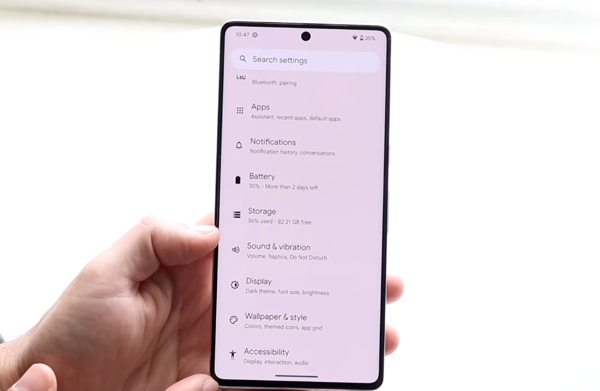 ● Battery Saving Mode
Smartphones today offer battery-saving modes that aim to extend the device's battery life. These modes optimize the performance of your phone or iPhone by reducing power consumption. As a consequence, the speaker volume might be lowered to save energy and increase the overall battery life. While this feature is beneficial in preserving battery power, it can be frustrating for users who require consistent and louder audio output.
Solution
You can simply go into the settings of your smartphone and turn off the battery-saving mode.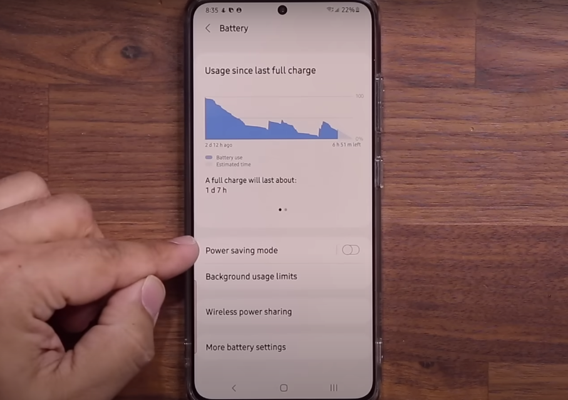 ● Software Updates
One of the primary reasons for a sudden decrease in phone speaker volume could be due to software updates. Smartphone operating systems are frequently updated to enhance performance, security, and user experience. However, these updates can bring unintended consequences in some cases. A software bug might cause the phone's volume control system to behave erratically, leading to sudden volume drops or inconsistent volume levels.
Solution
Some settings or configurations might change after installing an update, which results in a reduction in phone volume. A simple solution for this problem is to check for the latest software updates and install them, as they might contain bug fixes and improvements related to audio performance.
● Connectivity issues
Connectivity issues with Wireless Headphones or Bluetooth speakers can impact the audio output of your iPhone or Android phone. These issues make it seem like the phone's speaker volume has decreased, when it is the external device that is causing the problem in reality. Moreover, issues with network connectivity or the internet may lead to audio streaming problems that result in lower volume during calls or while using certain apps.
Solution
Ensure that both the phone and the Bluetooth or Wireless Headphone accessory are set to an appropriate volume level for maximum audio output.
● Faulty Volume Button
A faulty volume button on a smartphone is an inconvenient issue for you. When the volume button is not working correctly, you can not adjust the volume according to your needs. This can also result in the phone being stuck at a particular volume level, which may be too low or too loud for your preference. Additionally, you may find it difficult to mute the phone or control other audio settings.
Solution
The first solution is that you can manually increase the volume of your Android or iPhone. Open the Settings app on your phone and tap on audio settings. Adjust both the Media volume and the Call volume to the highest level. Go back to your media player and try playing a multimedia file again. The second solution is that you should repair the faulty volume button.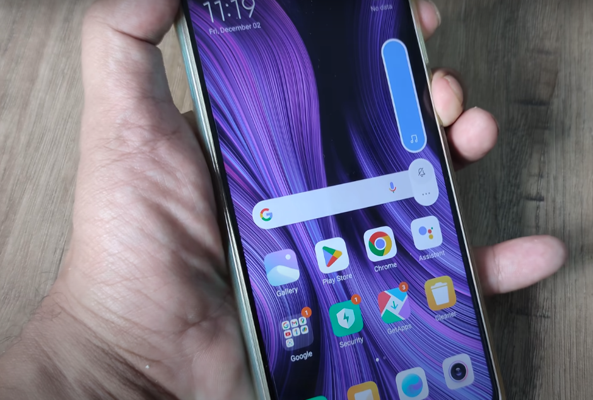 ● Flex Cable Issue
The volume control buttons and other audio-related functions are often connected to the phone's motherboard through a flexible cable known as the flex cable. This cable allows for the transmission of signals between the physical volume buttons and the phone's internal circuit responsible for controlling the audio. When the flex cable becomes damaged or worn out due to regular use or physical stress, it can lead to problems with volume control.
● Solution
Replacing the damaged flex cable can resolve the volume issue and restore proper functionality to the audio controls of your Android or iPhone.
Conclusion
The annoying case of low Android phone speaker volume can be attributed to a combination of software and hardware factors. From adaptive software settings and battery-saving modes to hardware-related problems and media-specific volume controls, numerous factors can contribute to the irritating phone volume drop. Understanding these aspects empowers you to address and resolve the low volume issue effectively. Regular cleaning of the speaker area can prevent this issue and restore the speaker's performance.