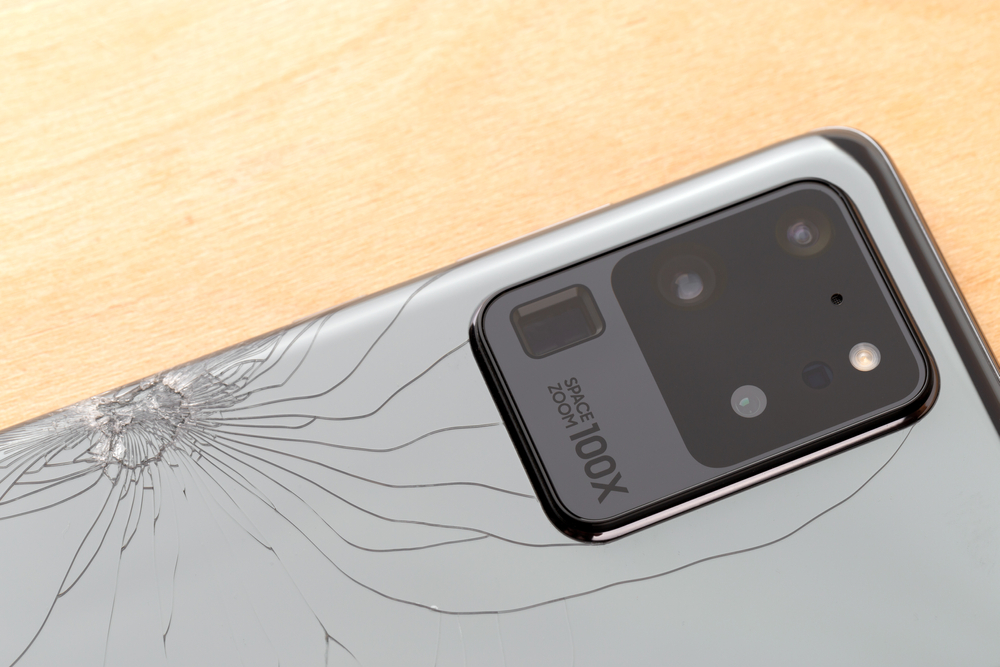 According to many experts, Samsung Galaxy S20 Ultra is the best smartphone available on the market today, but can we say the same for the camera of this phone? Generally speaking, the camera (or should we say cameras) that this device has is far better than most mobile phone cameras. But, the problem here is that many users complain that the camera glass is fragile. So, it's no surprise why so many people are looking for Samsung Galaxy S20 Ultra cracked camera glass repair even though this model is new.
Before we focus on this problem, let's check the properties of the camera found in this great Samsung device.
What can you expect from Samsung's Galaxy S20 Ultra camera?
There is a main camera with four components here. The most attractive is the 108 MP part that acts as a wide camera with OIS and PDAF. You can also find a periscope 48 MP telephoto camera with an impressive 10x hybrid optical zoom, OIS and PDAF. Next, we have the 12 MP ultrawide camera capable of taking super steady videos and a 0.3 MP depth camera.
The main camera features auto-HDR, panorama, and LED flash. In addition to memorable still images, you can take videos too. For instance, you can take 4320p videos at 24 frames per second or 2160p videos at 30 and 60 frames per second. As expected, users can also capture 1080p and 720p videos at even greater fps rates. The video function comes with HDR10+, stereo sound recording, dual-video recording, OIS, and gyro-EIS.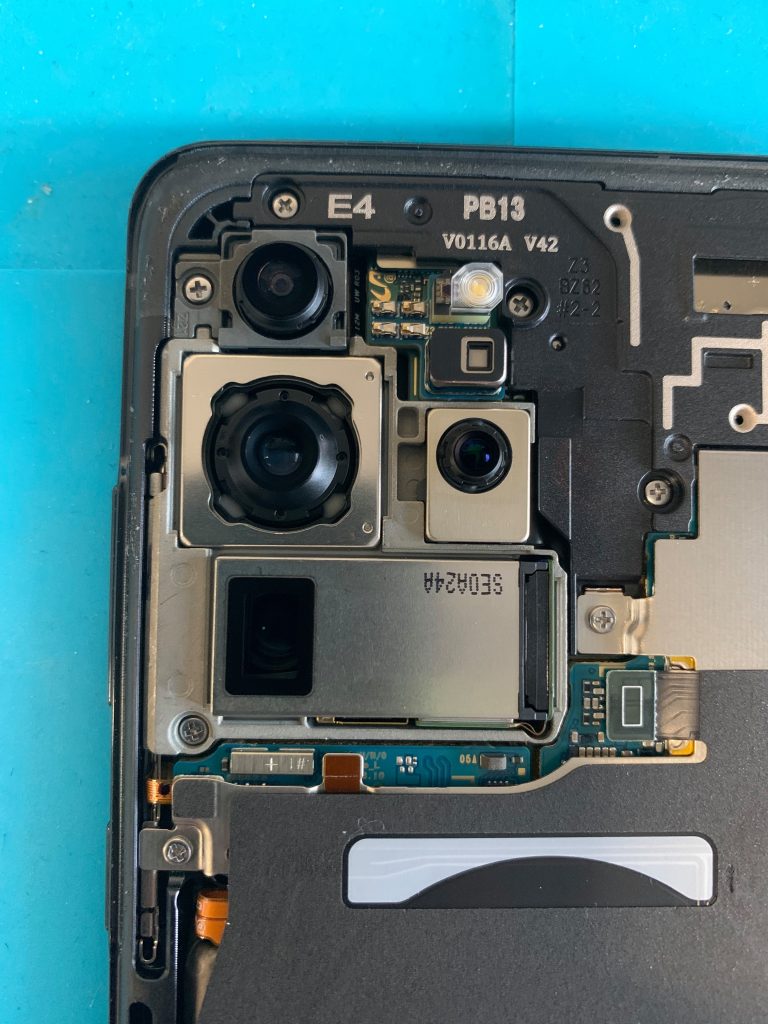 At the front of Samsung Galaxy S20 Ultra, we have a dual 40 MP selfie camera. This is a wide camera that can take high-quality photos. It can also take high-quality videos – 2160p at 30 or 60 frames per second and 1080p at 30 fps. On top of that, you can expect auto-HDR and dual video call features.
As you can see, this is one of the best things that users can expect from the latest Samsung smartphone and one of the main reasons why so many people have bought it in the first place.
Problems with Samsung Galaxy S20 Ultra camera glass
We don't want to say that there's a specific problem with the design of the camera, but it seems that there's a certain number of people that have complained about it. Some say that they didn't even drop their phones, but the camera ended up broken. Namely, some users that have kept the phone in their pockets have noticed cracks once they've pulled out their phones.
Some experts think that it's the specific design of the camera that makes it more prone to damage. Others claim that it's the way that people use and store their devices that contributes to this problem. Nonetheless, when something like this happens, people want to know what they should do next. The good news here is that this is a fixable problem in most cases.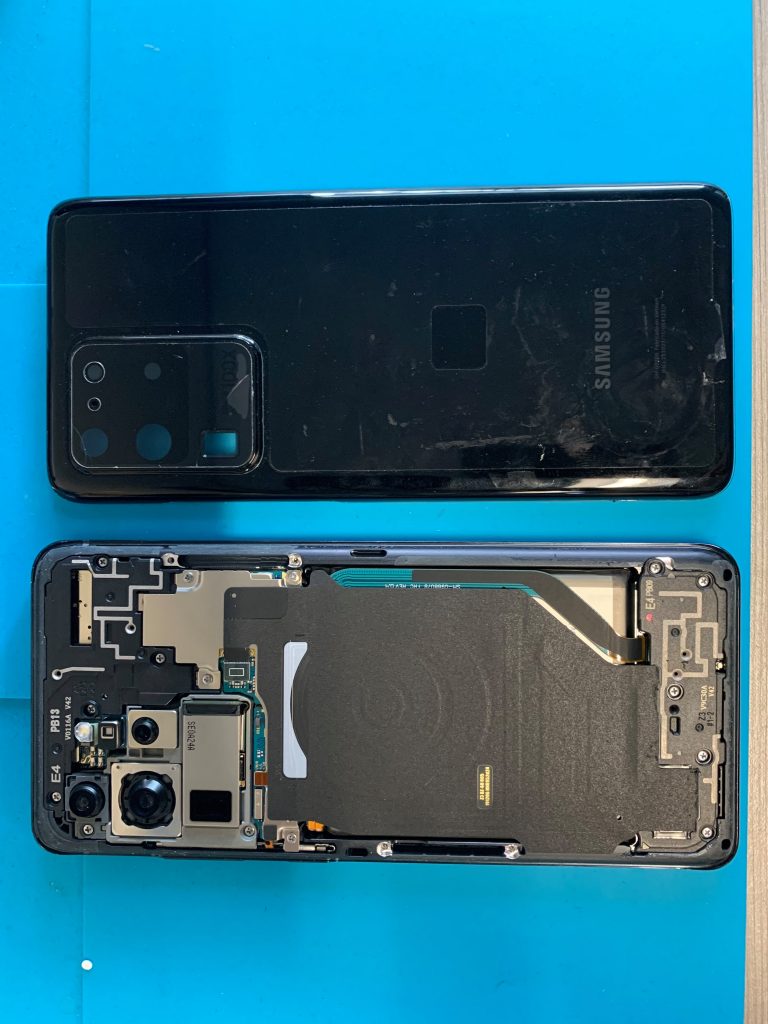 Where to look for Samsung Galaxy S20 Ultra cracked camera glass repair?
There are some authorized Samsung Galaxy repair stores in Australia. They can help you with this problem, there's no doubt about it. However, the real question here is at what cost? If you analyze their offer, you will notice that replacing a Samsung Galaxy S20 Ultra camera can be very expensive. This makes many people consider buying a brand new device instead. Additionally, you should check the repair time. We are all used to our smartphones and waiting for a long time to get your device fixed can be very frustrating.
But, it doesn't have to be like that. The good thing is that Samsung Galaxy S20 Ultra users have more than one option to repair their cracked camera glasses. More and more people are turning to experienced independent repair stores specialized in Samsung devices like Screen Fixed.
We are offering Samsung S20 Ultra repairs like this and we are doing it at a more than reasonable price. In other words, you don't have to think about buying a new device. The price we are offering will cost you a small percentage of the value of your smartphone.
At Screen Fixed, we always use premium-quality parts and the same goes for Samsung Galaxy S20 Ultra camera glass. Once we are done, you won't be able to tell the difference. It's good to know that we have a team of true professionals who know their job. They are familiar with all the characteristics of the latest smartphones. These technicians are knowledgeable and completely professional. Thanks to their experience, they can finish a task like this in no time. So, the repair time at Screen Fixed is very short. Additionally, we are using sophisticated equipment and tools to get the job done. If you have problems with Samsung Galaxy S20 Ultra Cracked Camera Glass feel free to contact Screen Fixed at any time. If you're in need of this repair today, drop- a Screen Fixed repair centre near you in Brisbane, Sydney and Melbourne