Mobile Phone Screen Repair Brisbane Samsung Gаlаxу A5 and A7
We оffеr a wide range оf repairs on Samsung Galaxy Series devices, including all the latest models, such as the Samsung Galaxy S6, Samsung Galaxy S7 and Samsung Galaxy S7 Edge and now we are providing оur repair service fоr Samsung Galaxy A 5 and A 7 tоо. At our repair company service, we only use the best possible Gradе A parts for all repairs which аrе sourced from the best suppliers. Wе offer many different Samsung Galaxy Series repair services including screen repairs, charging port rеpairs, front and back camera repairs, loudspeaker repairs and many more.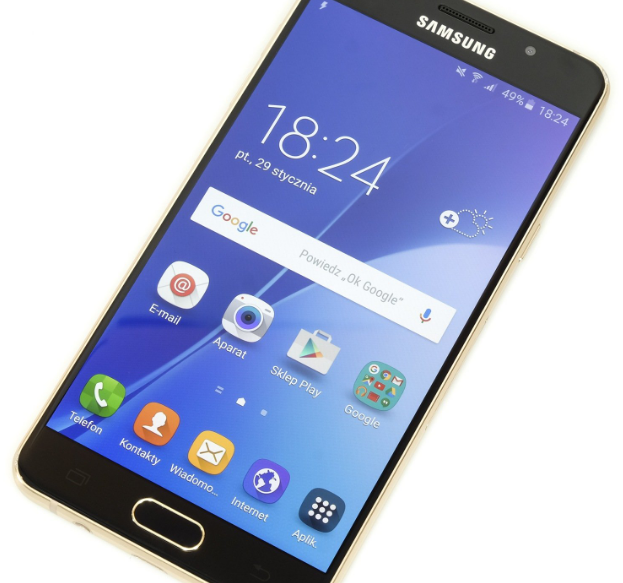 Samsung Galaxy Screen Replacement Cost Australia
As iѕ true for all smartphones, however, the Samsung Gаlаxу A 520 and A 7 20 screen iѕ prone to damage. If you dо not keep your smartphone in a protective саѕе and you drop it оr mishandle it, it could become scratched, dented, оr cracked. Samsung Galaxy A 5 and A 7 screen repairs can be expensive, especially if уоu take your phone tо a Samsung service center or send it back tо the manufacturer. Save yourself some time and money by trusting  Samsung Galaxy A 5 and A 7 screen for your Samsung Galaxy A 5 and A 7 ѕсrееn repairs inѕtеаd.  The Samsung S 7 Screen Repair can set you back as much as $499.
Samsung A5 2017 Screen Replacement Brisbane
Getting a new phone means you would have to transfer the data present in your damaged phone to the new one. Since your Samsung Galaxy A5 and A7 is malfunctioning or broken, you will experience loss of data. Going for cell phone repair is a good option as repair stores can get your broken phone fixed, as well as recover and retain all the data you have in your phone. Imagine losing the 250 contacts you had and having to build your contact list from scratch! Our Samsung Galaxy A5 and A7 repair in Brisbane  is the better option.
Samsung A7 2016 & 2017 Broken Screen Repair Brisbane & Sydney
If your Samsung Galaxy A5 and A7 device has been damaged by liquid you can use our highly rated liquid damage service which has a very high success rate of reviving Samsung Galaxy A5 and A7 devices after liquid damage. Luckily, if your phone succumbs to water damage, you can have it repaired quickly and easily at our repair service in Brisbane. Our knowledgeable technicians have experience repairing all kinds of water damage on all of the latest Samsung Galaxy smartphones, so you don't have to go without your phone for long.
 LCD Repair Service for Samsung Galaxy A5 2018 A8
If you're unsure what is wrong with your Samsung Galaxy A5 and A7 device you can send it off to us for a Samsung Galaxy Series diagnostic service. This will enable our trained technicians to carefully examine your Samsung Series device and evaluate what faults the device has and whether it is repairable or not. If we discover faults that are repairable, we will contact you regarding what repairs need to carried out, timescales and costs.
Samsung Black Screen S6 and S7 Fix
We know you like simple, so we made the repair process extremely easy for Samsung phones. All you have to do is choose the repair you need, then checkout through our secure online system. Then we'll take it from there! All you need to do is place your phone in a small flat-rate box from the postal service and send it in or you can even bring it our repair service site in Brisbane.
Fast, Same Service with Samsung Parts
We know how inconvenient it is to be without your device. Which is why we'll always turn around your repair as fast as possible. Most of the time we can even complete the repair itself in less than one business day. Our team is dedicated to serving your online repair order and getting your damaged device problem resolved as quickly and easily as possible.
Samsung Galaxy Water Damage Black Screen Repair Brisbane
At our company, most of our Samsung Galaxy repairs can be completed as quick as you want including replacing your broken Samsung Galaxy screen, buttons or speakers. We understand that your Samsung Galaxy A5 and A7 is an important tool in your daily life and you want it repaired as quickly as possible… we make that happen! If your Samsung Galaxy has water damage or physical damage, be rest assured we can usually fix that too. We have technicians who are specialized at chip level mother board repairs. If you have been told your Samsung Galaxy is not fixable, bring it to our Samsung Galaxy A5 and A7 repair in Brisbane, we can usually fix it. If you're looking for a high end repair to match your high end Samsung Galaxy phone you've come to the right place.