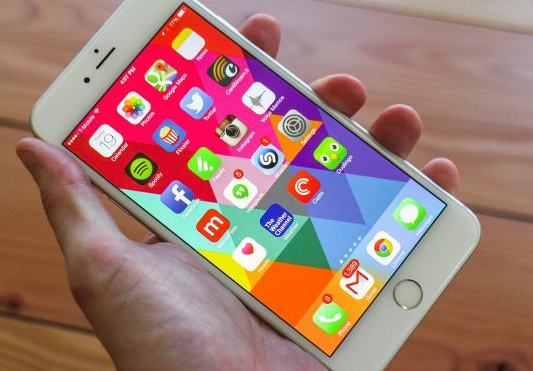 Interestingly, damaged or malfunctioning iPhones can be a cause of anguish to the owners. In case, you have such a phone lying somewhere in your house or office, you know what it means to miss the services and features you fancied and had grown so attached and used to. Most likely the reason why your dear iPhone is still in that condition is you are not aware of any reliable repair firm near you. The good news is that if you live in Brisbane and its environs, and need iPhone repairs Brisbane, you have the experts just within reach.
Screen Fixed is a reputable iPhone repair company in Brisbane. We are specialists all in repairing all types of iPhone devices including the following: 7plus, 7, 6plus, 6S Plus, 6S, 6Plus, 6, 5SE, 5S, 5, 5C, 4S/4 and 3GS.
We are passionate about iPhone repair. Our zeal is driven by the desire to see happy and satisfied customers. The only way we can fulfill this desire is by offering you impeccable repair services that you will remember for a longtime to come.
What Do Can We Fix On Your iPhone?
What can be better than entrusting your valuables to proficient hands and brains? Thanks to our many years of experience, we have what it takes to work on any iPhone with precision. We have lived through every phase of the iPhone evolution to date; we have been repairing these devices from as early as when the first ones started breaking down or getting damaged for whatever reason. We have, and continue to accumulate, relevant experience to fix almost ANY and ALL issues related to your beloved iPhone. Whether it is the screen, cameras, charge pots batteries, home buttons or any other part of your device, count on our skilled technicians to offer fast and effective repairs that will have your device functioning once again.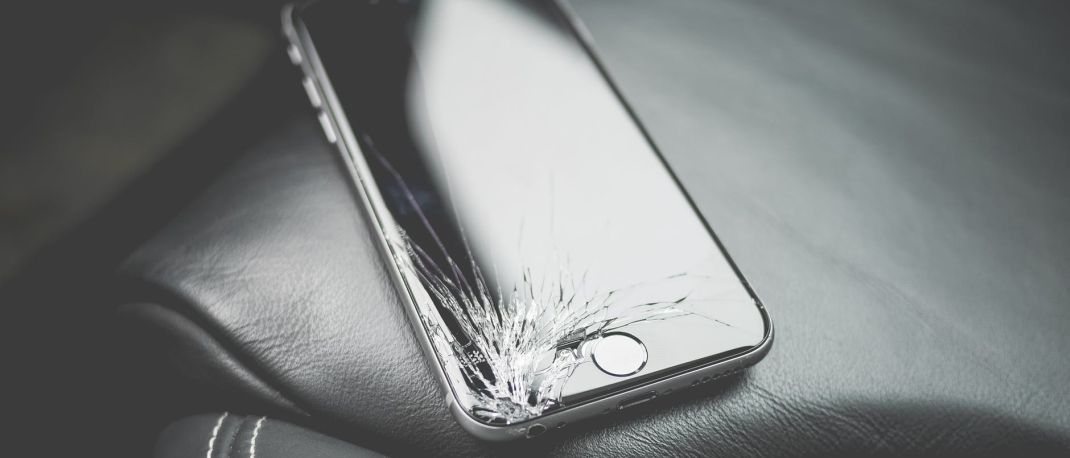 How Our Services at Screen Fixed Work
We awake to the fact that our customers have other demanding commitments. We have therefore put in place numerous measures to make your life as frustration-free as possible by customizing our operations to meet the unique requirements of your busy schedule. Accessing our services is therefore easy and convenient to you. In this arrangement, we will have your iPhone repairs Brisbane carried out in three simple steps.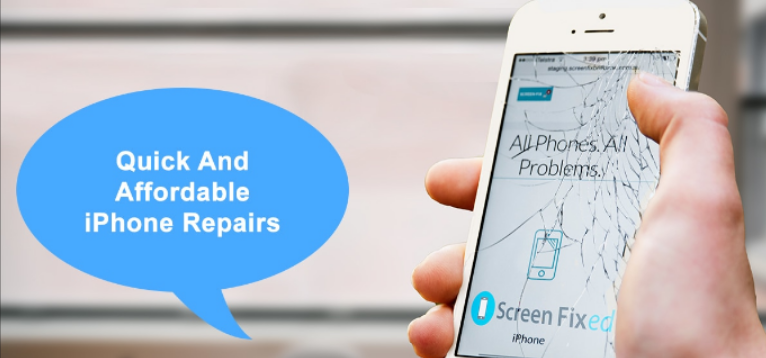 Step one
Contact us by phone, email or through our website and give us the exact details about the iPhone model. Rest assured we will give you a free quote for the work. We will require you to also confirm to us the most ideal location to you where device can be repaired from; it does not matter whether you want the repair done at our workshop, your home, office or any other convenient place for you, give us your preference and rest assured it will be done.
Step two
This step depends on the outcome of step one; especially your preferred location to carry out the repair. In case you want our certified repair expert to come over to a place that is convenient to you, we will promptly dispatch the technician. We always keep time so you don't have to wait for the technician longer than agreed.
Alternatively, if you don't have the time to sit around and wait for our iPhone repairs Brisbane expert to repair your device, never mind. We have you taken care of too. You can make use of our new Express Drop-in and Express Mail-I Repair Services an easy and convenient facility you can use to have your device in our hands and back to you. How does it work? You submit to us your pick address or you can post the device to us; whichever is convenient to you. Once we receive the device, we carry out the repair work on the same day and alert you that your iPhone is ready for dispatch. You make your payments and a courier delivers your device back to you. It is that simple. This approach is easy and cost-effective; it saves you the time and money you would otherwise spend delivering and collecting your iPhone from our premises.
Step Three
This is where the action really begins. The Screen Fixed technician will carry out a diagnosis to establish the exact problem with your device. Next, the expert will use the necessary tools skills and spare parts to fix the problem. Once done, you will test your iPhone and confirm that it is actually working just as it did when you first bought it. You will be pleasantly surprised to note that your device will be back in shape in less than an hour of meeting our technician. Step three takes less than. Think about that? We give the assurance that you will have your cherished iPhone functioning again in less than one hour. That is our word. What a relief to have your good old device in excellent working condition again?
Genuine parts
Nothing can be as frustrating as spending your money and time to have your device repaired only for it to malfunction in a short while. That is what counterfeits and cheap generic parts can lead to. At Screen Fixed we value our customers. We practice the highest degree of high of professional ethics possible. That is why we always ensure that all the parts we use to repair your iPhone are genuine. Any time you entrust us with your repair work be sure that any part used to repair your device is approved by the manufacturer. Genuine parts come with another advantage that we pass to our customers and that is warranty.
Warranty
We provide a two-year warranty covering all malfunctioning parts which are handled by our expert technicians. However, note that this warranty is exclusive to the parts and, or service that you, as the iPhone owner, acquires. All our labor costs arising from the repairs are also subject to the warranty cover. Note that Screen Fix Brisbane is not liable for any damage that occurs on your iPhone when a third party or the buyer decides to install the part.
However, there are instances when the warranty will be voided once our technicians have effectively completed the repairs. The scenarios include:
• Los of data due to the repair work. That is why you are advised to back up your device before any repair work is carried out on it.
If the iPhone sustains an accidental or purposeful drop.
Any software issues related to the repair work.
Exterior damage such as a dent, bend, dent or a twist on the device.
Exposure of the device to extreme temperatures.
Device gets jail broken.
DIY Repair kits
In case you need a DIY repair kit, we sell high quality kits which come with a 12-month warranty. Just like with the repair warranty, there are scenarios that can have this warranty voided. These scenarios are explained to you during the purchase process.
We always advise our clients to watch out on these scenarios in order to protect the warranty from being cancelled.
Customer satisfaction
We endeavor to meet and exceed the expectations of our customers. This is the primary motivation that inspires this team of experts to work diligently in order to provide you with the highest quality iPhone repair services. Our prices, as you will easily establish are the best in the market.
Anytime you require iPhone Repairs Brisbane, look no further. Contact Screen Fixed Brisbane and have the work done fast, effectively and at the best prices in this city.