Apple doesn't only make some of the best-selling smartphones out there, but they also have some fantastic tablets. Comparing the iPad Air 3 with iPad Pro 10.5'' is a common practice these days among those looking to make a purchase, mainly because the iPad Air 3 was released this year. Regardless of the iPad Pro 10.5'' having been revealed in 2017, it's still an excellent tablet that can compete against the latest iPad Air. Ultimately, the choice between these two models depends on the user's needs. This means that before you decide to purchase any of these interesting devices, you should consider all your specific requirements, needs, and personal preferences. We hope that this guide that we have prepared for you will help you make the right choice.
iPad Air 3 vs Pro 10.5 – Performance
One of the first things that every user wants to check before buying any smart device is its performance capabilities. Without a doubt, you can expect a top-notch user experience when using either the iPad Air 3 or the iPad Pro 10.5''. However, there are a few things that give iPad Air 3 a slight advantage.
For instance, the iPad Air 3 comes with the latest Apple chipset that promises more power and better performance. This is not a simple upgrade of the Apple A10X Fusion chipset that can be found in the iPad Pro 10.5; This is the second generation of chipsets released after the A10X Fusion – the Apple A12 Bionic.
The A10X Fusion chipset has six CPU cores. Three of them are high-performance while the other three are so-called efficiency cores. The latter is used for boosting battery life. This chipset also includes a 12-core GPU. When it comes to iPad Air 3, you can expect six CPU cores too, but this time we are talking about 2.49 GHz cores. Two of these cores are high-performance Vortex, while the other four are high-efficiency Tempest cores. This is truly a state-of-the-art processor. Besides that, the iPad Air 3 features Apple GPU – four-core graphics while its counterpart relies on basic graphics processing. This means your games are going to look and run quite a bit smoother on the Air 3.
Even when it comes to the coprocessor, the iPad Air 3 edges out the iPad Pro 10.5''. Namely, instead of M10 like the iPad Pro 10.5'', the iPad Air 3 comes with an M12 coprocessor. This is an upgrade focused on delivering better performance. As for the architecture, you can expect the same 64-bit architecture that can be found in the iPad Pro 10.5''.
The only area where the older iPad Pro 10.5" beats the newer model is with the RAM. The latter comes with 3 GB of RAM while the older model has 4 GB of RAM. Surely, this has an impact on the overall performance you can expect, but when you take the rest of the parts and upgrades into account, the iPad Air 3 is definitely the smarter purchase. It's also worth mentioning that the difference in performance of these two devices is not radical and iPad Pro 10.5'' is still a solid tablet.
iPad Air 3 vs Pro 10.5 Speed Test: Which one is better?
As we have already mentioned, there is a difference when it comes to processors between these two Apple products. The iPad Air 3 (2019) has the latest A12 processor while iPad Pro 10.5'' has an A10X processor. On the other hand, the latter has 4 GB of RAM while iPad Air 3 has 3 GB of RAM. So, which one is better? Which one is faster? It's interesting that both of these devices have similar speeds, but we can freely say that the iPad Air 3 is a little bit faster. According to tests, Air 3 is about half a second faster during regular use, which is a period of time that some users might notice, while others won't.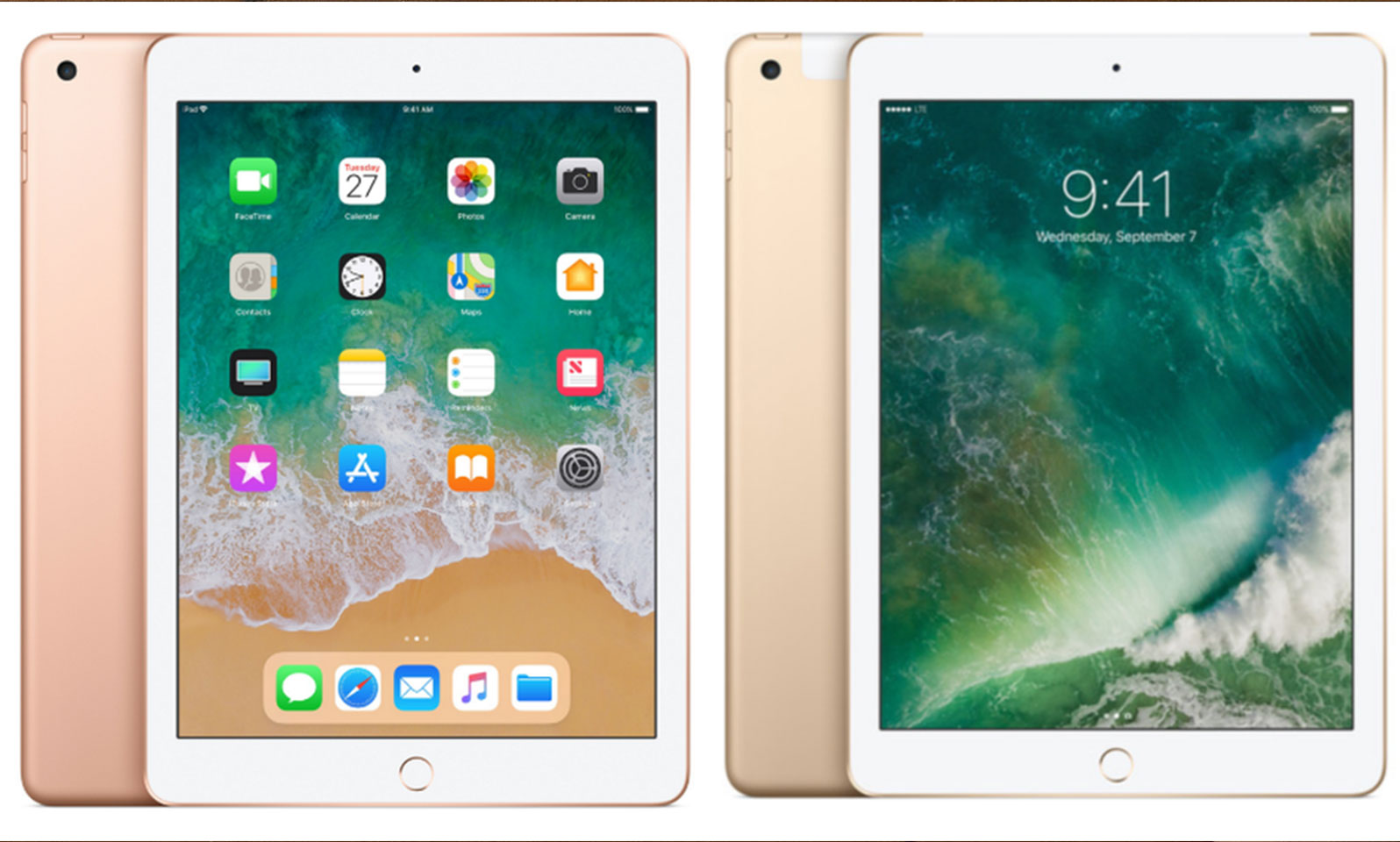 iPad Air 3 vs Pro 10.5 Screen Difference
Both the iPad Air 3 and iPad Pro 10.5'' come with an IPS LCD display. This type of LCD display has become an industry-standard these days. It's a display that's quite durable. It also allows a realistic display of colors. What's very interesting is that both devices have the same screen to body ratio of 78.25% and since they have the same dimensions, you can expect a display that has the same size.
When it comes to pixel density, there are 265 pixels per inch on both devices. The iPad Air 3 and iPad Pro 10.5'' come with screen protection that makes them quite durable. However, remember that even this type of protection can't prevent damage when you drop the device to a hard floor. That's why you have to be careful when using this type of device. Both devices have screens which are 10.5 inches in size. As for the resolution, you can expect 1668 x 2224 pixels on these tablets. Of course, there is a capacitive touchscreen in both cases as well as a multi-touch feature.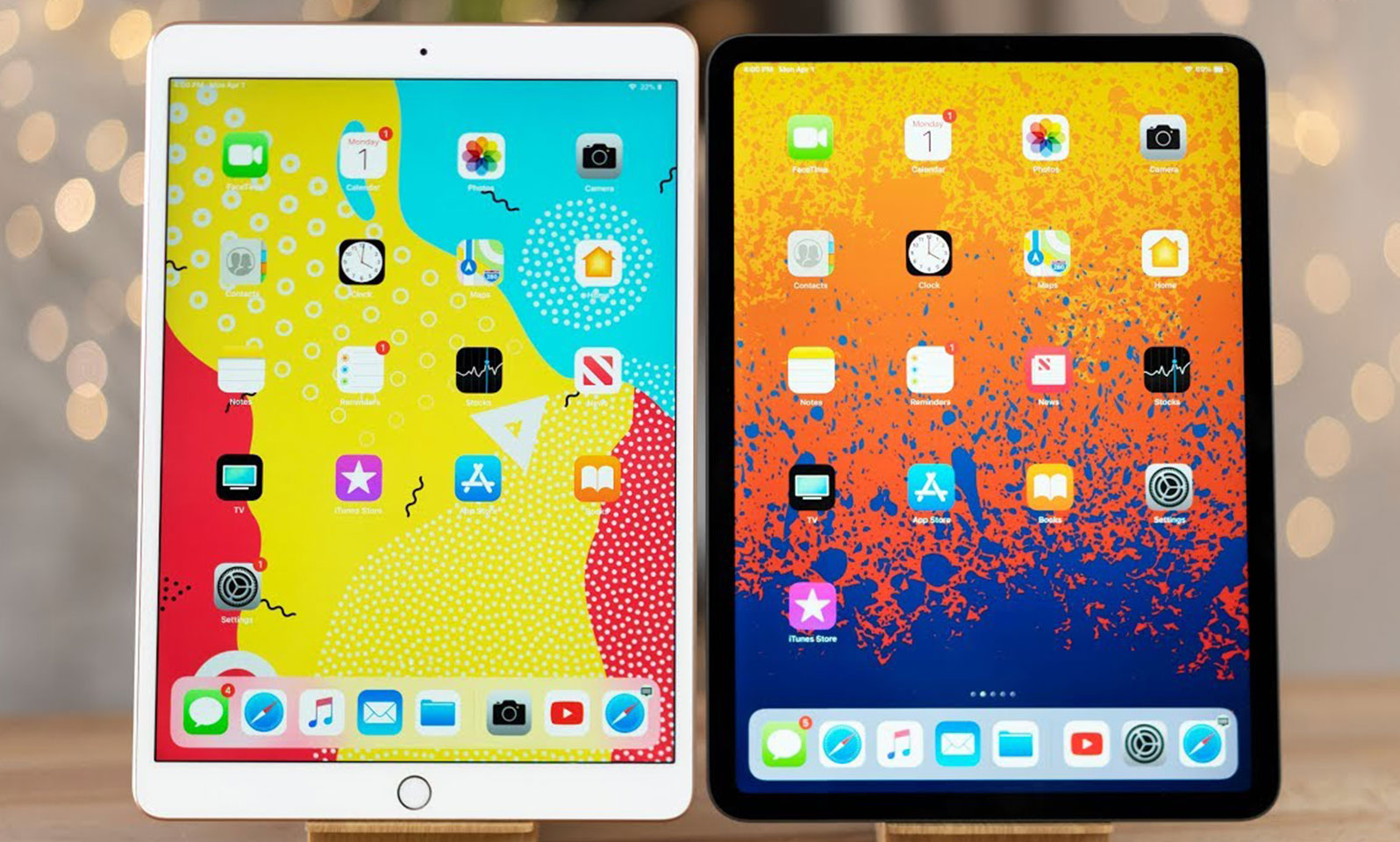 The iPad Air 3 and iPad Pro 10.5'' have a laminated display that minimizes glare from the sun as well as bright lights. The presence of the P3 Wide Color feature allows them to provide videos and images with a much wider color gamut. The coating we have mentioned before is an anti-reflective one. This is another thing that minimizes glare. Finally, they have a True Tone feature. With the help of this feature these tablets shift the white balance of the screen in relation to your position in order to stay away from overly blue displays.
There is, however, one thing that the older iPad Pro 10.5" does a bit better than the newer iPad Air 3. It turns out that the iPad Pro 10.5" comes with a ProMotion technology that the iPad Air 3 is missing. This technology adjusts the screen from 120 Hz all the way down to 24 Hz when needed and it does this in a dynamic way. This is something that only experienced users are able to notice.
iPad Pro 10.5'' vs Air 3 Price Difference
It can be a little bit difficult to talk and compare prices between two devices that were not launched in the same year. As we have mentioned above, iPad Pro 10.5'' was released in 2017. In many stores where you can buy Apple products, this model is missing. However, in the stores where you can find it (across Australia), the price is between $850 and $1300, depending on the size of the internal memory that this device comes with.
On the other hand, the iPad Air 3 is available from $780 to $1200. Once again, the final price depends on the memory you can expect to get from this device. The iPad Air 3 is a little bit cheaper. Of course, this doesn't make it worse than the iPad Pro 10.5''. There are many areas where this device is much better than the iPad Pro 10.5''. Remember, the final choice is related to your specific needs, so don't let the price dictate your decision. Take the things we have mentioned in this overview and comparison guide into account, including the price and go for the option that suits you.
Since the iPad Pro 10.5'' is older, you will have an easier time finding a used one on the market. This gives you an advantage (in terms of cost) if you are okay with buying pre-owned. On the other hand, some carriers and other companies can help you get an iPad Air 3 as part of an annual plan. You will simply have to pay monthly installments to get your new iPad.
No matter what decision you make (iPad Air 3 or iPad Pro 10.5''), you can be rest assured that either one of these tablets are at the top of their class, and you can have a fun time regardless which option you go with.