Ever since it was released back in 2015, the Apple Watch has become one of the leading smartwatch brands. Today, there are five generations of this useful device including the latest Series 4 Apple watch that was released in September 2019. On the screen of this device, users can find useful information including messages, steps walked, receive and make calls, etc. But, this is also the most exposed and vulnerable part of the device that often ends up cracked.
A sudden hit, a drop of the device on a hard surface – many things can go wrong as a result of user negligence and the result is usually a cracked or shattered Apple watch screen. So, what can a user do when something like this happens? "Can I replace an Apple watch screen that is cracked?" is a question that many users in this situation have asked online. The good thing is that the answer is yes.
What do to when your Apple watch screen is cracked?
Some people will advise you to visit the nearest Apple Store or Apple Watch repair centre. Just to be clear, these stores and centers can help you resolve this problem, but at what cost? Using this option will usually cost you much more than using a reputable professional repair service provider like Screen Fixed.
At Screen Fixed we care about our clients and we are doing our best to develop professional relationships that will last for a long time. This is the main reason why the cost of these repairs in our repair stores is as low as possible. You can view Apple Watch Screen Repair costs on the Screen Fixed website and directly book your repair at your nearest repair centre.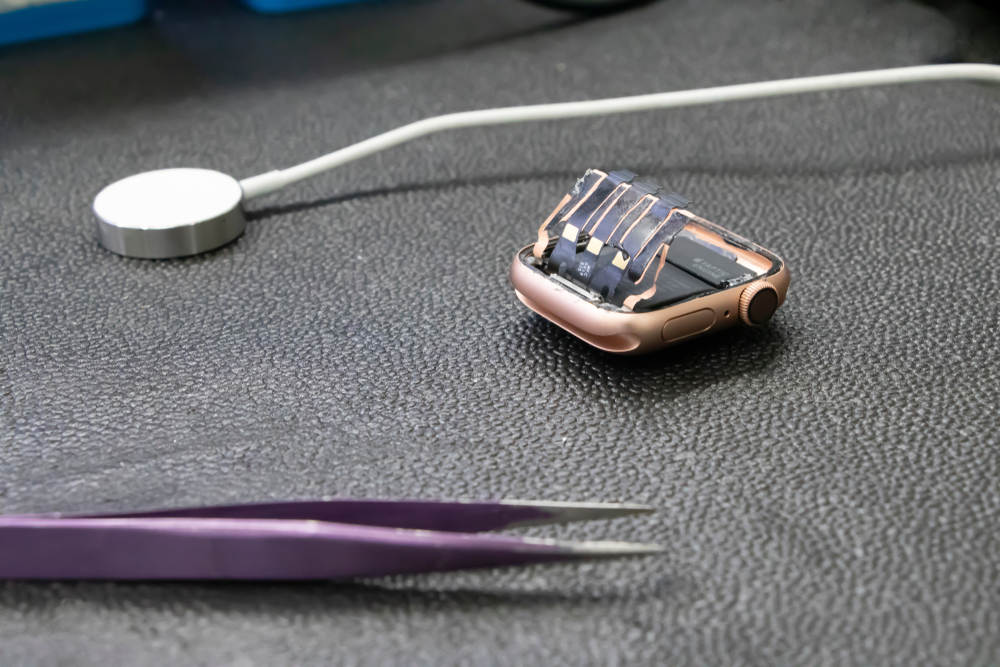 Furthermore, we have a team of carefully selected technicians that have the necessary experience, equipment, and expertise to help Apple watch owners that are dealing with cracked screens. We should also point out that Screen Fixed uses premium quality replacement parts including Apple watch screens. Once we fix your smartwatch, you can rest assured that it will last for a long time. As a matter of fact, we provide a warranty for all our repairs.
Finally, our professionals are focused on delivering these repairs in a short period. You just have to bring your Apple watch to one of our repair stores and we will usually get the job done in a couple of hours. Feel free to contact Screen Fixed for additional information.