How to turn on Assistive touch iPhone 7
iPhones don't come cheap, and with the rising use of iPhones across the globe, coming with it is the rising number of accidents and damage done to our precious devices. Overuse, and everyday accidents such as dropping, or being sat on, can sometimes cause various functions and buttons within these devices to stop working. Until you are able to find the time to get these problems repaired, you may have a hard time performing necessary functions. This gets particularly difficult when the Home button on an iPhone no longer works. The Home Button is one of 2 ways to unlock your device, the other being the lock button, and is by far the option used more by users.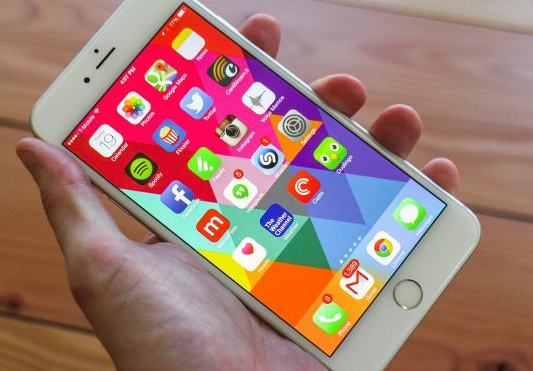 See also: How to Fix: iPhone 6s Touch Screen Periodically Unresponsive
Repair your iPhone Home Button
Without the Home Button functionality, the iPhone is rendered particularly difficult to use as the button does not allow a user to exit an App once they open it and the only way back to the main screen is to restart the device. Too much hassle for you? We think so too!
Thankfully, the iPhone has a solution in the form of 'Assistive Touch'.
How to turn on iPhone assistive touch without home button
The iPhone's AssistiveTouch mode is intended to help users with physical impairments and other problems that may prevent them from performing certain tasks. But it also acts as a fail safe for those who have broken hardware. Essentially, it provides a special on-screen menu that allows the user to easily tap the screen to perform certain tasks rather than using the buttons on the phone itself.
To enable iPhone assistive touch feature follow the steps below:
Go to the 'Settings' App
Press 'General'
Press 'Accessibility'
Scroll down to the 'Interaction' section and select 'AssistiveTouch'
Switch the 'AssistiveTouch' On
Once you've done these steps you'll see a circular icon floating on the side of the screen. Tap on this circle to access the AssistiveTouch menu options. This will allow you to do things such as take a screenshot, adjust volume, and do other actions with just one finger.
iPhone Support Available with Screen Fixed Brisbane | Sydney | Melbourne
So until you get your Home button repaired, not all hope is lost. For any Home button replacement queries, just contact us at [email protected]
---
How To Fix:
How To Fix iPhone Touch Screen Not Working
Lines on iPhone screen after drop – How to Fix
How to Repair a cracked iPhone or iPad screen with Screen Fixed