Do you have problems with your iPhone XR screen? Are you looking for a way to repair it? Do you want to know how much it would cost to solve this problem?  If you've answered these questions affirmatively, then you've come to the right place. Screen Fixed is extremely experienced in iPhone repairs and has over 5 years of industry leading repairs, we take pride in doing the job right now and always. Apple decided to stick to LCD for this device calling it the best and most beautiful LCD display every created. Before we go into details, we would like to mention a few things about iPhone XR.
iPhone XR – Taking iPhones to Another Level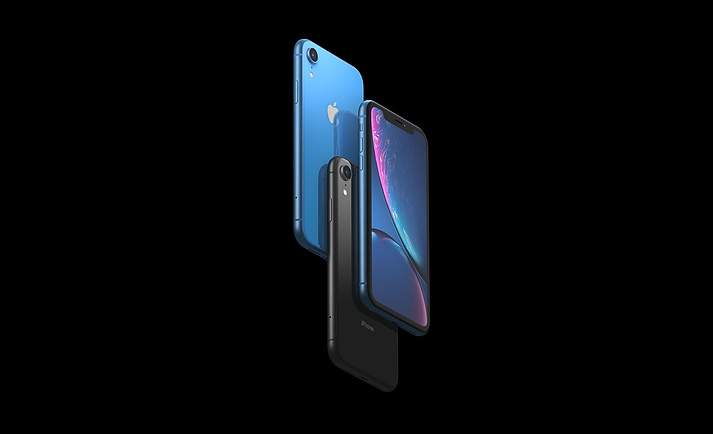 iPhone XR represents one of the best smartphones of 2018. This is actually the twelfth generation of this popular smartphone. iPhone XR was officially announced in September and released in Australia (and other countries) on October 26, 2018.
Of course, this phone has tons of new, exciting features, an excellent camera, and a beautiful design. The same goes for the screen. This time, the iPhone XR comes with a Haptic Touch system instead of 3D touch and a Liquid Retina LCD display. Another thing that we should mention about the screen is that the screen-to-body ratio of this model is almost 80% which is a significant improvement compared to other iPhone models.
iPhone XR Screen Repairs: A Basic Guide
Many iPhone owners are wondering what they should do when they drop the iPhone XR on the floor and notice cracks and damages on their device's screen. The truth is that the screen of this device is not weak, but it can't handle too much pressure. In case you've witnessed something like this, it's the best idea to take it to a repair center like Screen Fixed. This repair center has all the necessary tools, pieces of equipment and personnel to get this job done. With a repair center like this, you can rest assured that you won't damage your device further. We are mentioning this because there are many people who would like to try the DIY method. This looks like a fun and cheap approach, but it usually ends in more problems for the users.
What's great is that generally speaking, third-party repair centers are cheaper than official repair centers. Even though the cost of iPhone XR screen repairs depends on the provider, you should be able to solve this issue for less than 300 Australian dollars. The good news is that this repair is less expensive compared to iPhone X screen repairs. In addition, we should point out that not every repair is the same and some repairs may cost you more. For example, if there's another physical damage present on your device, the repairer will probably recommend replacements or repairs.
Repair your iPhone XR Broken Screen wit Screen Fixed Today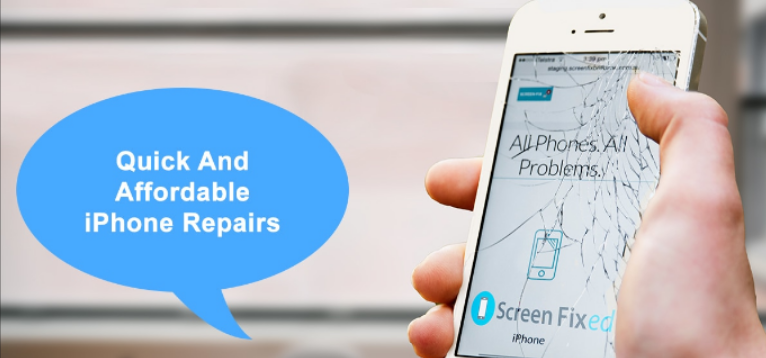 The good thing is that iPhone XR is a very popular phone, just like other iPhones. This is the reason why many repair shops are offering services related to this model including iPhone XR screen repairs. Service providers like Screen Fixed use premium-quality replacement parts. With the help of these parts, the difference in quality is almost impossible to notice. On top of that, you can expect to get your device in a short period of time. There's a mail-in option for your convenience at Screen Fixed too.
To make things clearer, we will say that if you pick an iPhone repair service provider like Screen Fixed, you will solve your problem faster, cheaper and get almost the same quality. As the device is still new, you should never leave it in the hands of inexperienced technicians. At Screen Fixed, you will find a team of experienced, skilled, knowledgeable and professional technicians. They have experience with all iPhone models. Although iPhone XR is a new model, this is not a completely new device. It uses many elements from the previous models which makes it easier for those who already have experience with this smartphone to fix problems. The same goes for the Screen Fixed team. They know how and where to look for problems and solve them fast. In this way, you can rest assured that your device will stay safe.
There are many iPhone owners who would rather leave their phones with a cracked or damaged screen instead of fixing them. Obviously, this looks like an option that can save them money, but generally speaking, it's a bad option. Namely, if the screen of your device is left like that, the problem will get worse over time. This situation will require even more repairs.
Now that you know the cost of iPhone XR screen repairs, it's time to use the services of a reputable repair center – Screen Fixed. Feel free to contact us at any time!