If your iPhone 11 wifi is greyed out, you are not alone. This is a common problem that many people are experiencing with their new iPhone 11. It can be frustrating because it means that you cannot connect to the internet or use any of the iPhone's cool features that require a wifi connection. In this article, we will explain the common cause of this problem and the best way to go about fixing it. So, if you've found yourself in this particular predicament, read on to find out how to fix the iPhone 11 problem.
iPhone 11 Wifi Problems – Wifi Antenna or Wifi Chip Board Issue?
The iPhone 11 wifi greyed issue is most likely caused by a hardware problem with the wifi i.C. If you are having this problem, it is recommended that you take your iPhone 11 to an advanced logic board repair technician in Sydney. This is not a DIY repair, and attempting to fix it yourself could result in further damage to your iPhone 11.
If you are experiencing this problem, the first thing you should do is check for any physical damage to the iPhone 11. If there is any visible damage, the wifi chip board likely is. If you are unsure what might have caused it, the best solution is still to visit an expert. i.C stands for "integrated circuit", and the iPhone 11 wifi chipboard contains the iPhone's wifi circuitry.
You might be wondering, how did this damage happen? Well, iPhone 11 is a sleek phone and without adequate protection through a durable case, drops and other impacts can cause physical damage to the iPhone 11 wifi chip board. So, it's always best to ensure that your iPhone 11 is well-protected against any drops or other impacts.
How long do iPhone 11 Board Repairs Take?
The team at Screen Fixed can repair your iPhone 11 in as little as 1-2 business days. If you're looking for a reliable, professional repair service that can quickly get your device back up and running, look no further. This dedicated team of experts will be able to diagnose and fix the issue in just a few short hours, allowing you to get back on track.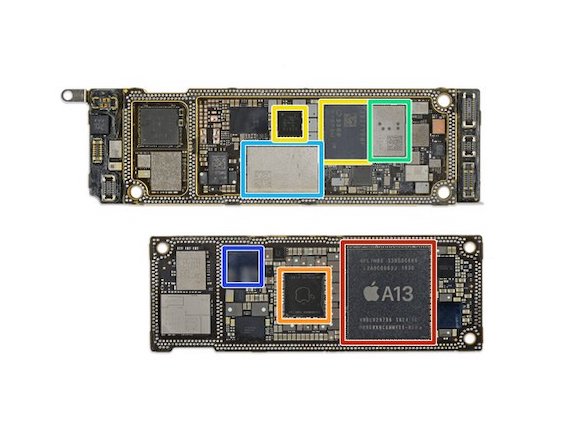 Time is of the essence and we respect that, which is iPhone 11 Board Repairs comes with a fast turnaround time and a quality guarantee that you can rely on. Don't waste time trying to learn how to repair this yourself. It would be a waste of time. Professionals like us know how to solve iPhone 11 problems in the shortest time possible.
How Much Do iPhone 11 Board Repairs Cost in Australia?
iPhone 11 Logic board repairs in Australia can range from $150 – $350. The price will depend on the severity of the damage and which components need to be replaced.  iPhone 11s with more extensive damage, such as a damaged wifi chip or no IMEI/signal, will cost more to repair. However, the experts at Screen Fixed have the skills and experience to fix even the most difficult iPhone 11 repairs.
No matter what issue you're experiencing with your iPhone 11, we're here to help. We offer a wide range of iPhone repair services, including iPhone 11 logic board repairs. So, don't hesitate to contact us today to get started!
Is it worth fixing iPhone 11 Logic Board Issues?
Yes, $150-$350 is cheaper than a new iPhone. You can get a really great phone for a fraction of the cost. Plus, you don't have to worry about signing a new contract.
When your iPhone 11 is having issues with the logic board, it's best to have it fixed by a professional. The logic board helps make all of the different parts of your phone work together, and when there's an issue with it, you may see things like no sound coming from your speaker or a lack of power. If you're experiencing these issues or any other issues with your iPhone 11, don't hesitate to get help from an Apple Store or a third-party repair shop.
Some of you may opt for a new phone, however, this doesn't mean that you should skimp on quality when choosing a refurbished phone. Make sure to do your research and pick a reputable seller with a good return policy. This is an additional risk factor that makes fixing your iPhone 11 logic board more logical than opting for a new phone.
Final Thoughts (iPhone 11 Logic Board Repairs Sydney) 
If you are searching for an iPhone 11 WIFI I.C replacement in Sydney, look no further than Screen Fixed. As the most trusted source for iPhone repairs in Sydney, our team of experts can quickly and effectively fix your iPhone 11 logic board issues.
We understand that your time is valuable, which is why our team will work promptly and efficiently to get your iPhone 11 back up and running in no time. Contact us today to schedule a repair!