So, you are interested in buying an iPad Pro? That's definitely a smart idea because this line of tablet computers by Apple has proven to be great. These devices come with large screens in high resolution allowing users to view any type of media in the best possible way. They are equipped with advanced processors that will let you complete various tasks without any hassles. In addition, they have Apple pencil and keyboard for better typing and great battery life which means that you can take them wherever you want and use them for a relatively long period of time.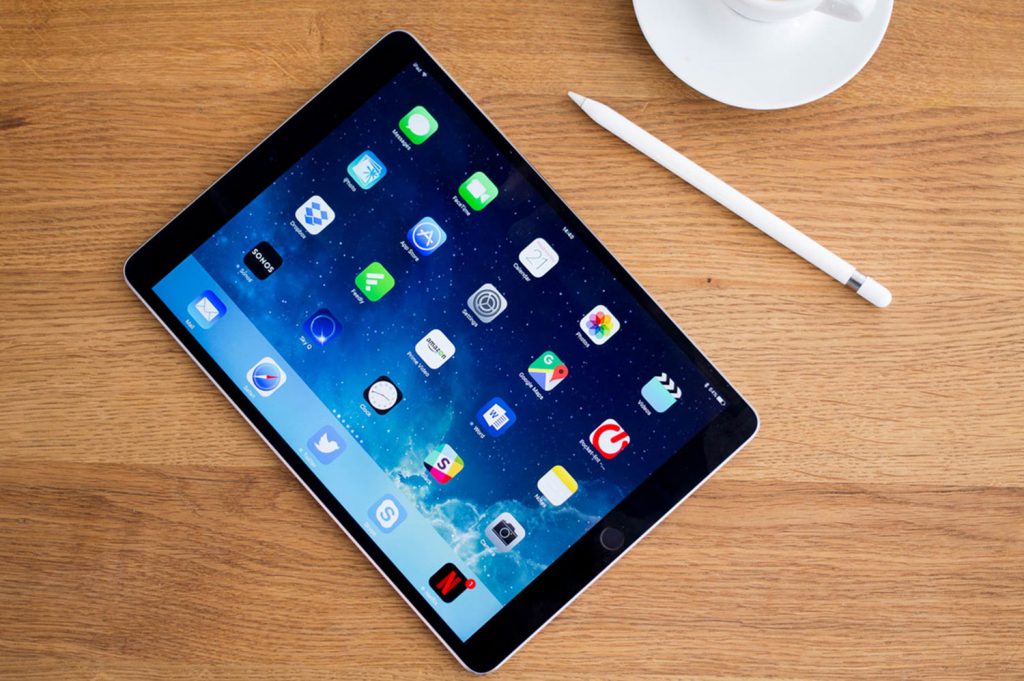 These are some of the advantages of using an iPad Pro and it's no wonder that you are looking for a place where you can buy a device like this. If you are in Australia, you will have multiple options for buying a device like this. Of course, when you are doing something like this, you are probably looking for the cheapest option and if you are like most people then you are interested in the iPad Pro 10.5'' version. Now let's see where you can purchase a cheap iPad Pro of this kind.

Buy iPad Pro 10.5'' Online Australia

Without any doubt, the Internet is the best place to find and purchase cheap iPad Pro of any kind in Australia including the iPad Pro 10.5''. First of all, this is a very convenient way to buy items because you can do this at any time of the day. Online stores are open 24 hours a day, 7 days a week. Even though you won't get your device right away, you will probably receive it in less than 24 hours no matter where in Australia you live. In addition, you can purchase an iPad Pro no matter where you are at the moment as long as you have a working Internet connection and a mobile device or a computer. On top of that, many of the websites where you can purchase an iPad Pro 10.5'; have special deals and offers.
When it comes to specific places where you can buy cheap iPad Pro 10.5'' in Australia over the Internet, you basically have two choices – the official Apple store or online retailers. The second category includes popular online stores like Kogan, Officeworks, Harvey Norman, and Mobile Trade.

iPad Pro 10.5'' Vs iPad Pro 9.7''

If you are buying an iPad Pro, you are probably wondering whether you should buy an iPad Pro 10.5'' or iPad Pro 9,7'' among other things. By comparing these two options you will be able to make a better decision.
The obvious difference between these two models of tablets is the size of the display. So, if you want a bigger screen opt for the 10.5'' model. On the other hand, they both have the same camera at least when it comes to megapixels – 12. Yet, the iPad Pro 10.5'' comes with 5x digital zoom, but has an image resolution of 4000×3000 pixels compared to 4608×2592 available at iPad Pro 9.7''. However, the 10.5'' model has a better front camera and optical image stabilization.
Furthermore, iPad Pro 10.5'' has better battery life because it has a more powerful battery – 8134 mAh compared to 7306 mAh. We should also point out that the iPad Pro 10.5'' has a better processor and coprocessor as well as better RAM.

iPad Pro Repairs Sydney
Regardless of the fact that the iPad Pro is made of durable, high-quality materials, this device is very fragile and breaking it is not unusual if you drop it even from a relatively short height. The good thing is that there's a solution for almost any problem related to your iPad Pro. If you are in need of iPad Pro repairs Sydney solution, you should feel free to get in touch with Screen Fixed. We have years of experience not just with iPad Pro, but also with other kinds of tablets and smartphones made by the leading brands in this field.
It doesn't matter whether you have problems with your screen or you want to replace the charging port, out experienced technicians will help you. We use premium-quality parts and sophisticated equipment to finish this task. Contact us at any time if you need help with your iPad Pro.