Is your Samsung Galaxy playing up? Did a recent software update cause some malfunction? Lets sort that with our guide to factory resetting.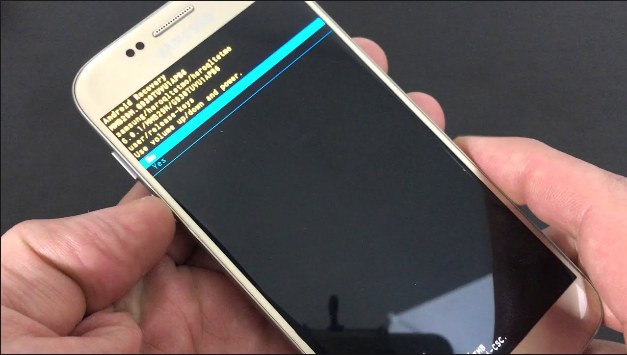 The factory reset function is one of the most dependable fixes for any smartphone that has software glitches or OS update problems, including the Samsung Galaxy range. What this does is essentially returns your phone to the state it was when you first took the phone out of the box. All local data such as photos, music, apps, personal settings, and contacts will be erased as the phone formats the internal hard drive and only keeps the basic operating system intact. If you updated your operating system to a new Android version and are worried that you will have to update it again after resetting, fear not. Any new Android version that was installed on the device will still remain intact, but the personal data will be forever gone.
See also: iPhone 7 Microphone Problems – How to Fix Australia
NOT SO FAST! Lets backup your data first…
Before you take the plunge and decide to erase your device, consider backing your data up first so that those valuable photos and settings can be easily recovered after the reset it completed. Luckily, Samsung Galaxy S7 devices all work with either Samsung or Google Accounts and you would have had to set one of these up when you first got your device. You will need to enable the backup settings as stated below (for Google Accounts):
Go to Settings > Cloud And Accounts > Backup And Restore. Turn on both 'Back up my data' and 'Automatic Restore' under the 'Google Account' section.
Next go to Settings > Cloud And Accounts > Accounts. Select 'Google' and then select the email address that you used to create your Google Account. You will see a page called 'Sync Settings'.
Turn on all options which will back up all personal data to your Google Account such as Contacts, Documents and App data to name a few.
Lets reset!
Here are step by step instructions on how to enable the factory reset function for your Samsung Galaxy S7:
Go to your phone 'Settings'
Go to the 'General Management' option, and select 'Reset'
On the next page, select 'Factory Data Reset'
You will then see a warning paragraph explaining that all data will be lost. You just need to scroll past it and select the 'Reset Device' button and then tap 'Erase Everything'.
Once all of this is done, the phone will power off and then reboot. It can take more than a few minutes as the phone is deleting the necessary info and resetting the device.
We hope this guide helped you with your reset. For any further queries we are here to help and you can email us at [email protected].
---
How To Fix:
How to Fix iPhone 7 Black Camera Not Working
Lines on iPhone screen after drop – How to Fix