As more and more types of smartphones are available in the market, the need for screen protectors has also increased. People who buy expensive phones want to protect their phone displays from scratches and other damage. Some people might think that removing the iPhone screen protector is reasonably straightforward, but it is not always as easy as they think.
iPhone screens are fragile and need to be protected. There's a variety of screen protectors that can do the trick. The first thing you need to do is figure out what kind of screen protector you want. Do you want a tempered glass screen protector or a plastic one? 
Tempered glass has many benefits, such as being more durable, shatter-resistant, and fingerprint-resistant, but it may also hinder touch sensitivity if not installed accurately. On the other hand, plastic screen protectors are cheaper, easier to install, and have no adverse effect on touch sensitivity.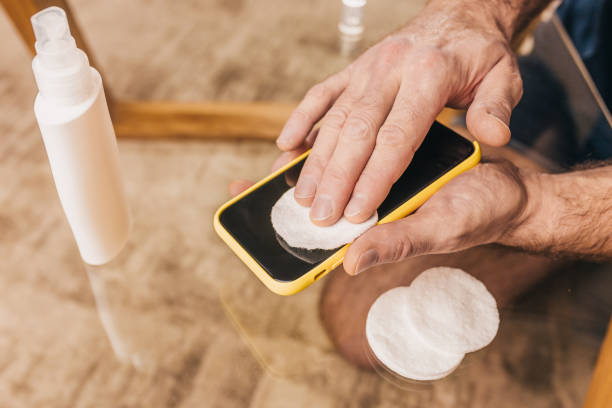 Some people assume it would be best to apply a screen protector with no air bubbles or crease marks, but this is not the case. As long as there isn't any residue left on display after removing the protector, there won't be any effects on the user experience.
What Is A Screen Protector?
A screen protector is a thin film typically installed on phones with touch. The purpose of a screen protector is to protect the phone's original screen from scratches and cracks.
Method 1:
Screen protectors are available in many different models, with different materials and installation methods. To find the best screen protector for your device, it is essential to know your specific needs.
To remove the screen protector from your iPhone, you need to know how it is attached. There are a few different screen protectors, so you must know which one you have before proceeding with any methods.
Some iPhone screen protectors have only adhesive on the edges of the protector. This means that if you peel off the top layer of the protector, you will reveal adhesive that can be peeled off more quickly than without removing this first layer of the top layer. Other screen protectors also have glue or some other type of attachment on the bottom side and at both ends, which will require more work to remove from your phone.
Here are some of the most popular ways to remove screen protectors:
First, make sure that your hands are dry before starting this process. You don't want water or other liquids to interfere with this.
The first step is to use a cloth or some tool to grab the edge of the screen protector. After that, you need to slowly pull it up, all while exerting some pressure on it. This should slowly work its way up the screen, so eventually, you can peel it off.
Peel It Out Slowly:
This method requires you to use your fingernail or a sharp object like a toothpick or knife blade to separate the edge of the glass protector away from your phone's display before pulling it down until you can grasp it with your fingers and pull it off.
Method 2:
There are many iPhone screen protector methods. They can protect your delicate iPhone screen from scratches and cracks. 
Use scissors and cut the protector in half to peel it off; another way is using patterned Scotch tape (such as painter's tape) or clear packing tape with the pattern on it to wrap around the iPhone screen before peeling it off.
Packing tape is also easy for people who often change their phone skin covers because its adhesive peels off without leaving any residue when removed – that means users can reuse the same pack.
Dealing With Strong Adhesives
I never knew how difficult it was to remove an iPhone protector until I needed to use one for myself. At first, I thought that the only way was through brute strength, but after trying multiple methods, I learned that using a hairdryer is much more effective in loosening the glue.
I often use my iPhone protector not to know how hard it can be to remove. I would go through blunt tools, plastic cards, and other devices before finally figuring out the best way to do so. The easiest way is by using a hairdryer. The heat will weaken the adhesive and make it easier to peel off without damaging your phone screen protector.
It is essential to clean the adhesive from the glass before you start taking it off. You can use rubbing alcohol and a cotton swab to clean the protector's surface and then peel it off. Once you find that glue, you'll know exactly where to go and what holds it on.
Final Verdict:
This is instructable on removing the adhesive glass protector for your iPhone. The adhesive will have to be heated to be peeled away. This process takes patience and some elbow grease, but in the end, you will have a pristine iPhone screen.
The iPhone glass protector is a thin film of tempered glass placed on the phone's screen. It protects the screen from scratches and debris, making it safe for daily use. However, there are many cases where people want to remove the iPhone glass protector for different reasons.
Whether you are looking for how to remove an iPhone glass protector or tips on applying it correctly, this article has your back.