It might sound like the worst nightmare for many Samsung fans, but it is possible to forget or lose your Samsung account password. This account is used on your smartphone, but it can also be used on computers, smart TVs and other devices made by Samsung. When something like this happens, people start looking for an answer to a very straightforward question – How to recover a forgotten Samsung account password.
If you are in a situation like this you shouldn't worry because it is possible to achieve this goal in more than one way.
A few simple ways to recover a Samsung account password
In case you forget or lose your Samsung account password and you know your Samsung account ID, there are two simple steps that can help you get back that password and sign-in to your account successfully. There's no need to be worried because this is something that's happening to dozens of Samsung users every day. We will use this guide to present two simple methods that will help you recover your password.
Using Your Samsung Galaxy Device To Recover A Forgotten Samsung Account Password
First and foremost, get your Samsung Galaxy device and go to the Apps screen. Once you do that, find and select Settings and choose the General tab. After that, select Accounts and choose the Samsung account (you will see a list with options). Go to Account Settings and visit the help section. At this point, you should be able to see the Forgot your ID or password tab. Click on it.

The process continues with the selection of the Find password tab. Next, you must enter the email that you have presented to become a registered Samsung member. You will have to type that email in the ID field. Don't forget that it's not possible to use another email to complete this procedure Using another email can't help you recover a forgotten Samsung account password.

The third step will lead you to a security code located at the bottom of the screen. Don't make any mistakes when typing that same code in the field below the code. This is a case-sensitive code. Once you are sure that you've typed it in in the right way, select confirm. In this way, you will send an email to the registered email address. 

Obviously, the next thing you should do is to go to your email's inbox and open the new mail sent by Samsung. The email will contain a link provided by Samsung used for password recovery. 

On this link, users will find two blank boxes where they have to enter a new password and confirm the same password. This means that you will basically create a brand new password.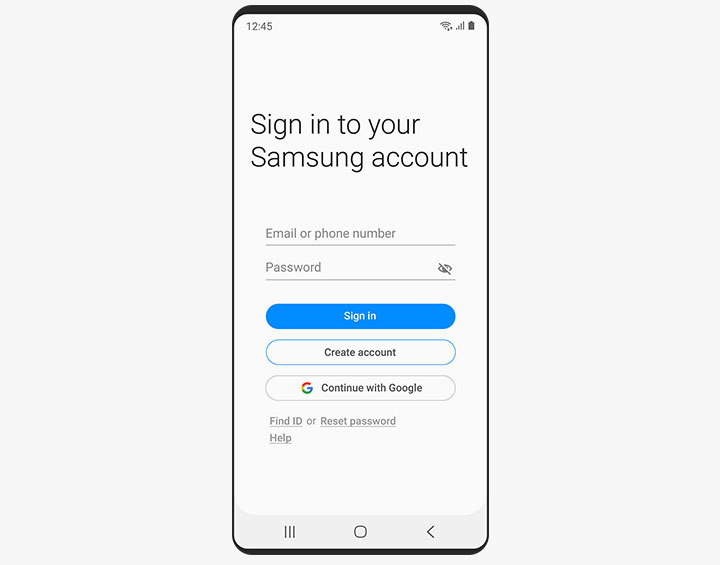 When you click the confirm button, you will get a new password which you can use right away to sign in to your Samsung account. 
Using Your Browser To Overcome A Forgotten Samsung Account Password Problem
It turns out that you don't need your smartphone to complete a procedure like this. Sometimes, your laptop or PC is enough to get back the data related to your Samsung account. Now let's see how this works.
Start by visiting

http://help.content.samsung.com/

with the help of your web browser (Chrome, Firefox, Opera, etc.). When the site opens, you should choose Find Email address / Password.

The next step here is to select Find your password. It's obvious that you can use the same method to find your email/ Samsung ID in case you've forgotten it.

After that, the site will ask you for your birth date as well as for your first and last name. Check the letters and numbers you've typed in twice before proceeding and clicking the confirm button.

It will take some time (probably a few minutes) for the site to find the results. Samsung has a huge database and it takes a while for the servers to search it. Once the site finds your password, it will be sent to your email address. So, you must have access to your email address in order to get the password.
How To Unlock A Samsung Phone In Case You Forget The Password? 
There's a similar situation in which you will need a password to use your Samsung device (in this case your phone). Namely, some people might forget the password used to unlock their Samsung phones. This might sound horrible, but the truth is that it will probably take just a few minutes to take care of this issue. We will reveal two ways to unlock a Samsung phone when you forget the password.
Use Factory Reset To Solve The Problem
Before you proceed with this method, you should know that every information stored on your Samsung phone will be deleted. Unless you've backed up the files before, you should not consider using this method (unless you don't have important things on your phone). 
Start by powering off your Samsung phone.

Next, press down and hold the volume down key. At the same time, press and then release the Power button. Keep holding down the volume down button for up to 15 seconds. 

If everything goes well, you should see pop-up options on the screen of your device. Use the volume low key to navigate through these options and look for the reset option. Typically, it highlights a factory reset option. Select it and push the power button to complete the procedure.
Relying On Dr. Fone To Unlock A Samsung Phone Without A Password
It turns out that third-party applications can be very helpful in situations like this too. There are many apps like this on the market and dr. fone is just one of them. Yet, according to many experts, this is a very useful and easy-to-use app. Now let's see how dr. fone can help you with your lost Samsung phone password.
First things first – you have to download and install dr. fone app.

After that, open the application and select Unlock. Remember that you can use this application to remove all kinds of passwords, pattern locks and/or pins present on your Samsung device. Simply establish a connection and use the Start button to start the process.

Keep in mind that you have to turn on the Download Mode on your phone. You can do this by turning off your phone, pressing the volume down, home button and power button at once, and pushing the volume up button to enable the download mode.

When the device is n the download mode, it will begin downloading the so-called recovery package. You must wait for this process to finish. 

After that, the screen password will be removed. If you like to use a password, you can use Settings to set a new password and use it.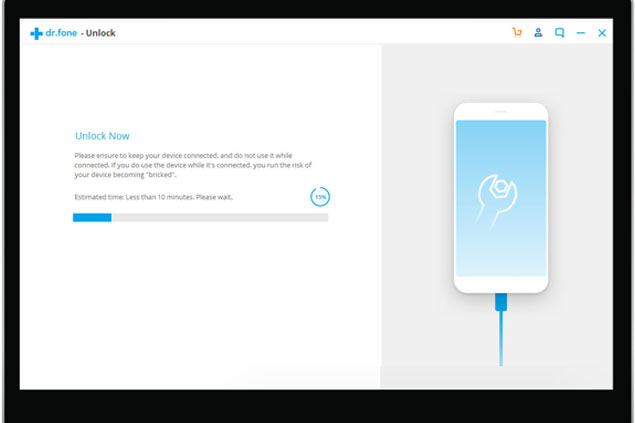 How To Unlock And Use A Samsung Phone In Case I Forget My Password Without Losing Any Data?
There's one simple way to unlock a Samsung phone even if you have lost your password and this method doesn't require removal of any data from your phone (no factory reset needed). Don't forget that this method is a little bit complex.  
In order to use this method, you will need access to the Android System folder. But, to get access like this, there's a chance that you might have to root the device you are using. If you can do this, follow the instructions presented below.
To start this process, you will need a file manager application and Aroma File Manager is a good option like that. So, download this app in a zipped format and copy it to the /sdcard on your Samsung phone.

Boot the phone in Recovery mode by powering off and restarting your device and holding the Volume Down and Power buttons at the same time. Depending on the model, you might have to use another combination to boot the phone.

After that, visit mounts and storage on the recovery menu and choose mounts /system, mount /data, mount /efs, mount /preload, mount /sdcard, and mount /external-sd (if any). Once you are down, find the Go back option and select it. 

After that, install the file manager application directly from the ZIP file. You can do this by choosing to install zip from sd card and choose zip from scard. Simply choose the coped zip file and select install.

The device will install and open the application from Recovery mode. Choose Menu and Settings and scroll down to select Automount all devices on start in the application. Select Done and your changes will be saved. Remember to exit the application to switch to recovery mode.

Users must launch the file manager app again in Recovery mode. Once again, choose the ZIP file and select the install tab. The difference is that the app will get access to all the mounted areas this time. 

Finally, in the app, visit data and system and search for the gesture.key or password.key in the folder. In case the device has a password lock, the file comes in the form of password.key. The other file is for those with a pattern lock. Select and hold this file to unveil the related options and choose Delete. Confirm and wait for a few minutes. The password will be removed and if the device asks for a password, type in any combination and you will get access.
As you can see forgetting Samsung account passwords is not uncommon. That's why people have found a few ways to resolve this problem and we have presented these methods in the guide.