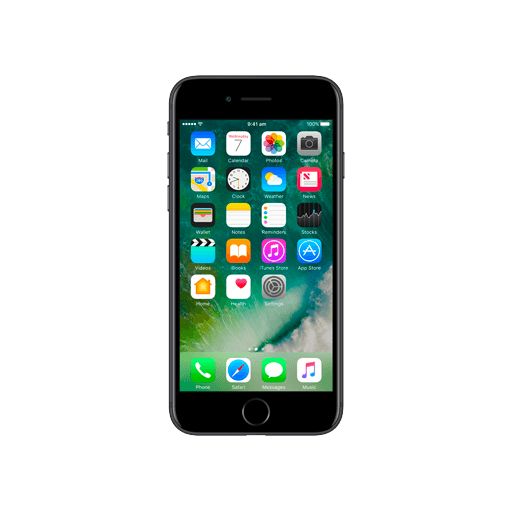 Apple iPhone 7

Battery Replacement
Models:
A1660
A1778
A1779
A1780
A1853
A1866
Same Day Availability
2 Year Warranty on Repairs
20-45min Turnover time
Repair Price
Includes GST & Installation
Request Booking, Pay Later
Pay in store only when your repair is complete.
About your Apple iPhone 7 Battery Replacement
Guaranteed Repairs Available in Brisbane, Sydney & Melbourne
Is your iPhone 7 Battery draining fast? Battery not holding charge? Sounds like your battery cycle is at an unhealthy level and is due to be replaced. Screen Fixed is Australia's leading iPhone repair, tablet repair and computer repair centre with thousands of happy iPhone 7 customers. Now you can replace your iPhone 7 battery in less than 30 minutes with a premium quality part in Sydney, Melbourne or Brisbane. All repairs and parts used during your repair are covered by our 2 Year Warranty - if the part faults bring it back and we'll replace the part FREE under warranty. Are you dissatisfied with the way your iPhone 7 battery is performing? Does it take a long time to charge it and is drained in a matter of hours? Maybe it's time to replace the battery. Screen Fixed operate 3 state of the art iPhone Repair centres in Brisbane, Sydney, and Melbourne CBD. Our promise is to provide you a professional, hassle-free iPhone 7 battery replacement service. Our state of the art iPhone repair centres have experienced and trained technicians that can replace your old iPhone 7 battery with a brand new, high-quality battery well you wait. We provide a professional waiting area with FREE WIFI. Bring your iPhone 7 in Today! Have Questions? Call a Tech: 1300-193-331 or Email Repair Support: [email protected] Important: Premium Parts are sold in "Used Condition" We dont claim the parts to be "New" "Authorized OEM" in nauture.
Highest Quality Repair Parts
Best Approach to Repairs
Local CBD Repair Centres
Professionally Trained Technicians
Frequently Asked Questions
About your iPhone 7 Battery Replacement
Your Local Technicians
Your device is in safe hands with our highly skilled technicians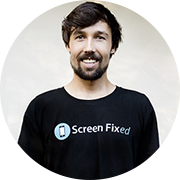 I dealt with Ben. He made it quick and easy straight from the initial phone call enquiry to the collection of the perfectly repaired phone. Reasonable price, excellent job done, happy customer.
★ ★ ★ ★ ★
Expert Technician
Brisbane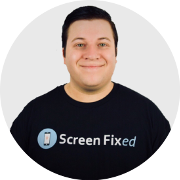 Alex and the team at Screen Fixed Brisbane are AMAZING. They have fixed a number of phone issues (batteries, screen, etc) for me, both personal use and business use, and they are always quick, professional and offer some of the most competitive prices out there. I cannot recommend the Screen Fixed team more, defiantly the best phone repair team in Brisbane!
★ ★ ★ ★ ★
Expert Technician
Brisbane
Thanks Elliot ??you rock !! Amazing price for the S9 screen repair wirh professional and friendly service. Highly recommend.
★ ★ ★ ★ ★
Expert Technician
Melbourne
Sunmi did a Great job fixing my iPhone 7 Plus Screen, works like a new one!
★ ★ ★ ★ ★
Expert Technician
Sydney
Quick repairs, quality work, professional service, and attentive staff. Daniel was wonderful to interface with and helped make the entire experience pleasant. Thanks again guys!
★ ★ ★ ★ ★
Expert Technician
Brisbane
Zack was very accommodating and very helpful. Highly recommended!! I had my screen fixed here and the experience was way better than going to an Apple store.
★ ★ ★ ★ ★
Expert Technician
Sydney
Absolutely perfect service. My lovely tech from Turkey was wonderful, incredibly kind and courteous, with perfect manners and service offered.
★ ★ ★ ★ ★
Expert Technician
Sydney
Our Locations
Walk In Repairs Now Available!
Melbourne CBD
Centreway Arcade, Shop 105/259/263 Collins St,Melbourne VIC 3000, Australia
03 9108 1598
Hours of Operations
Hours
Monday: 9:00am – 5:00pm ( Temp-Closed)
Tuesday: 9:00am – 5:00pm ( Temp-Closed)
Wednesday: 9:00am – 5:00pm ( Temp-Closed)
Thursday: 9:00am – 5:00pm ( Temp-Closed)
Friday: 9:00am – 5:00pm( Temp-Closed)
We're looking for a new tech, at this stage SF Melbourne is temporarily closed.
Brisbane CBD
Level 1/303 Adelaide St
Brisbane City QLD 4000
+61 1300 193 331
Hours of Operations
Monday 9am-4:30pm
Tuesday 9am-4:30pm
Wednesday 9am-4:30pm
Thursday 9am-4:30pm
Friday 9am-4:30pm
Weekends: Closed
Sydney CBD
Level 5/262
Pitt Street,
Sydney NSW 2000, Australia
+61 2 8316 2831
Hours of Operations
Trading Hours:
Monday 9:00am – 4:30pm
Tuesday Closed
Wednesday 9:00am – 4:30pm
Thursday Closed
Friday 9:00am – 4:30pm