Cost for iPhone XR Screen Repairs
Do you have problems with your iPhone XR screen? Are you looking for a way to repair it? Do you want to know how much it would cost to solve this problem?  If you've answered these questions affirmatively, then you've come to the right place. Screen Fixed is extremely experienced in iPhone repairs and has over 5 years of industry leading repairs, we take pride in doing the job right now and always. Apple decided to stick to LCD for this device calling it the best and most beautiful LCD display every created. Before we go into details, we would like to mention a few things about iPhone XR.
iPhone XR – Taking iPhones to Another Level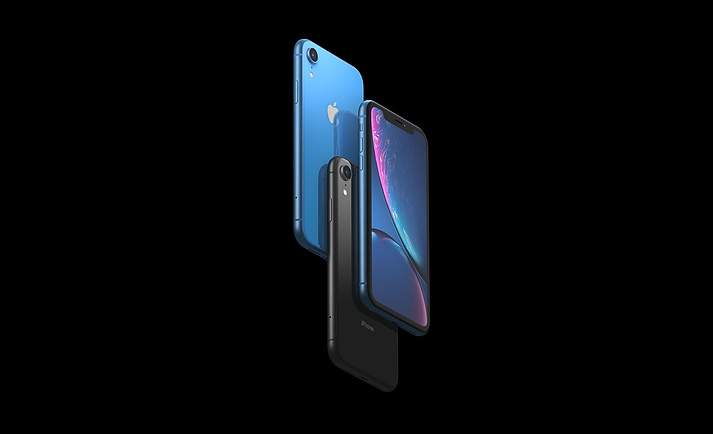 iPhone XR represents one of the best smartphones of 2018. This is actually the twelfth generation of this popular smartphone. iPhone XR was officially announced in September and released in Australia (and other countries) on October 26, 2018.
Of course, this phone has tons of new, exciting features, an excellent camera, and a beautiful design. The same goes for the screen. This time, the iPhone XR comes with a Haptic Touch system instead of 3D touch and a Liquid Retina LCD display. Another thing that we should mention about the screen is that the screen-to-body ratio of this model is almost 80% which is a significant improvement compared to other iPhone models.
iPhone XR Screen Repairs: A Basic Guide
Many iPhone owners are wondering what they should do when they drop the iPhone XR on the floor and notice cracks and damages on their device's screen. The truth is that the screen of this device is not weak, but it can't handle too much pressure. In case you've witnessed something like this, it's the best idea to take it to a repair center like Screen Fixed. This repair center has all the necessary tools, pieces of equipment and personnel to get this job done. With a repair center like this, you can rest assured that you won't damage your device further. We are mentioning this because there are many people who would like to try the DIY method. This looks like a fun and cheap approach, but it usually ends in more problems for the users.
What's great is that generally speaking, third-party repair centers are cheaper than official repair centers. Even though the cost of iPhone XR screen repairs depends on the provider, you should be able to solve this issue for less than 300 Australian dollars. The good news is that this repair is less expensive compared to iPhone X screen repairs. In addition, we should point out that not every repair is the same and some repairs may cost you more. For example, if there's another physical damage present on your device, the repairer will probably recommend replacements or repairs.
Repair your iPhone XR Broken Screen wit Screen Fixed Today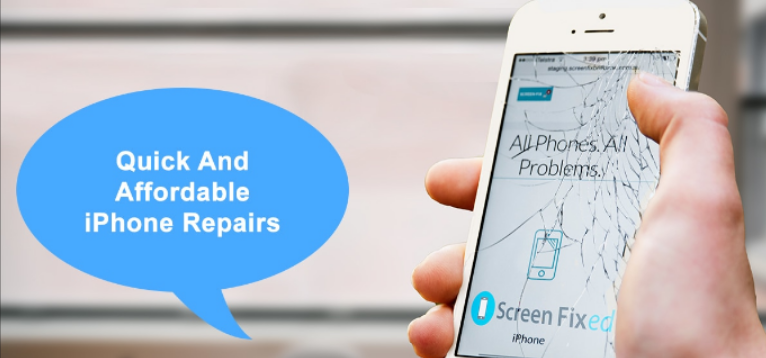 The good thing is that iPhone XR is a very popular phone, just like other iPhones. This is the reason why many repair shops are offering services related to this model including iPhone XR screen repairs. Service providers like Screen Fixed use premium-quality replacement parts. With the help of these parts, the difference in quality is almost impossible to notice. On top of that, you can expect to get your device in a short period of time. There's a mail-in option for your convenience at Screen Fixed too.
To make things clearer, we will say that if you pick an iPhone repair service provider like Screen Fixed, you will solve your problem faster, cheaper and get almost the same quality. As the device is still new, you should never leave it in the hands of inexperienced technicians. At Screen Fixed, you will find a team of experienced, skilled, knowledgeable and professional technicians. They have experience with all iPhone models. Although iPhone XR is a new model, this is not a completely new device. It uses many elements from the previous models which makes it easier for those who already have experience with this smartphone to fix problems. The same goes for the Screen Fixed team. They know how and where to look for problems and solve them fast. In this way, you can rest assured that your device will stay safe.
There are many iPhone owners who would rather leave their phones with a cracked or damaged screen instead of fixing them. Obviously, this looks like an option that can save them money, but generally speaking, it's a bad option. Namely, if the screen of your device is left like that, the problem will get worse over time. This situation will require even more repairs.
Now that you know the cost of iPhone XR screen repairs, it's time to use the services of a reputable repair center – Screen Fixed. Feel free to contact us at any time!
Top 10 greatest smartphones in 2015
2016 is full of promise and excitement, and with a few notable releases just around the corner, I think it might be a good time to look back at what was. 2015 was an amazing year for smartphones, so I've singled out a few that really impressed critics and user alike.
I've managed to have hands on experience with a good portion of these listed, and for the others I've waded through numerous reviews to the point where I feel I know enough to make educated guesses. But as always, with any sort of 'best of' list, everything is very subjective, if you feel I've left something out, please feel free to list your top 10 in the comments section.
So, with out further ado, here's my pick for the top smartphones of 2015 – these, I might add, are in no particular order.
Google's Nexus 6P
The Nexus is a phone that Google have released new versions of each year for a while now. This year they finally cracked it, this is the best phone Google have ever released, and if reports are to be believed, it's one of the best Android phones, ever.
Nexus phones have occasionally fallen down in a few areas, a poor camera, or maybe a weak battery – but this one gets it all right and the build quality is as good then anything on the list here.
It doesn't have wireless charging, or a microSD card (no Nexus ever has, or probably will) – but it's it's one of the cheaper phones on sale here, fast, beautiful, and ticks all the right boxes. So if you're looking for an Android phone, give this a chance.
One of the best phones of 2015 – good work Google.
LG G4
Firstly, if you do decide to grab this phone, get the leather bound version. If this is even a question with you, select another phone, please.
This phone is all about the little things, and as we all know, it's those things that count, beginning with the leather back – it just feels amazing.
The interface, the brighter screen, these things stand out when you use your phone every day. Little things like the curved back and edges make is easier to pick up off a flat surface. Not that other phones are hard, it's just those little extras that make a difference.
Like the Google phone above, this is LG's best phone to date – it has an amazing camera, which puts most of the phones on here to shame, it includes a microSD expansion and something that's becoming a rarity, a user-replaceable battery – hell, it even has wireless charging.
The pricing is competitive and support is great, another amazing Android phone,
Apple iPhone 6s Plus/6s
While trying to remain open, for me, the iPhone 6s Plus is my phone of the year. Having had hands on experience with a number of phones over the year, it's this phone that I chose to stick with when it came time to upgrade this year.
If this were a competition simply based on hardware, I'd have to bite the bullet and admit that the Samsung Galaxy Note 5 beats anything Apple has on the market at the moment. But it's not, the sum of the iPhone's parts seem to exceed what's possible – and it doesn't hurt that the iPhone 6s Plus' battery life is outstanding (compared to past efforts).
Proactive – it's something I'd call Apple in this market, while most of these companies are reactive, usually to the latest tech Apple has stuffed in their phones. 3D Touch, the 'so-simple-why-didn't-we-think-of-it-before' front facing camera flash, Touch ID.
Quite simply, Apple has the most apps and it's the standard the industry gauges everything by, you want a new case, of course it's for the iPhone. The phone's not perfect, but it's close enough for me.
Samsung Galaxy Note 5
I've never owned a Galaxy Note, but I've really liked the design changes they've made to the Galaxy Note 5.
From what I've seen, I think I would love this phone, the screen, by all accounts, looks amazing (as does the camera) – the biggest draw card for me (and something the Telstra worker wouldn't shut up about) is the fast charge, it's a great idea, BUT  only works with the cable Samsung provides to you when you buy it, the S Pen is also pretty cool, and I feel it's been incorporated better then Apples latest effort.
It also doesn't hurt that the phone feels fast, menu navigation is swift and stutter free, I feel this has an edge over the LG phone and the Galaxy Edge. For the money, I believe this to be the best phone Samsung has put out.
BlackBerry Priv
A BlackBerry on this list? Maybe five yours ago, I hear you think. Those funny looking phones stuck in the past, with actual physical keyboards. Well those funny looking QWERTY keyboards are back, and this time it's an Android and it's got a few lessons to teach the youngsters.
The BlackBerry, from my experience, was  all about email, no phone (at the time) did it better (or at all), it was huge in the corporate and government sector, it was a 'serious' business phone, not some gimmicky toy, sadly for BlackBerry, the toys won.
What it's got is nice, quite nice. Aside from a nice large display that slides up to reveal the keyboard, it's got everything you'd want, 3GB of  RAM, microSD storage, an 18mp camera, rapid & wireless charging and a whopping battery.
The only downfall is that it's bloody expensive, Blackberry's always have been and I can safely say that nothing has changed here, sadly.
Not for everyone, but if you are/were a BlackBerry fan, this might be the model to get you back into the groove.
Google's Nexus 5X
This is the second of Googles Nexus phones to be launched last year, it reminds me a lot of how Apple released the 6s and the 6s Plus, this is smaller in every way, screen size, battery life and power – but this makes it no lessor of a phone…
What you're about to read may make you wonder why I've included this phone here, but bare with me, please. This phone is missing the sexy rubber finish of the model before it. The speaker quality really is awful (you'll be using headphones for everything), no wireless charging, the camera seems to be lacking.
So why is it here? To begin with, it has everything you need in a smartphone, glass front, plastic back (which although not as nice as the rubber version, still feels great to pick up. It's got fingerprint biometrics and it fits in your pocket very easily, while being kind to your wallet at the same time.
If you want an all singing, all dancing phone, go else where. If you want a smartphone that is well built and has the essentials, for a smart price, then look no further.
Microsoft Lumia 950/950XL
Now that Microsoft bought Nokia, the Lumia is now the first phone to run on Windows 10. Windows for mobile phones has been around for about five years now, and this is the first time they seem to have served up a serious competitor to the Android and iOS phones.
Being Windows, it'll come as no surprise that it has problems… Rough I think is a fair description, but it seems to be getting regular updates (like the desktop Windows 10), and, in time, it could be a forced to be reckoned with. Probably the biggest issue is the lack of support, when compared to the apps available for Android and iOS.
So, operating system aside, what makes this phone worthy of this list? It ticks a lot of boxes, it has a great display, the camera is pretty great and the battery life is better then most smartphones here (it also has fast charging, which is always great), it also has an iris scanner, which for me is exciting, an iris scanner just screams future technology, and I can't wait for this to be included in more phones.
Windows Continuum – I didn't know what this was at first, so after doing some home work, this is what I found. Windows Continuum allows you to connect your Lumia phone to a Microsoft Display Dock, which is essentially a hub, and from this hub you can connect a monitor, keyboard etc. Essentially making a computer using your phone as the engine. This is an amazing feature, probably not something I'd buy the phone for, but the fact you have this option is great, I'd like to see what Microsoft do with this feature over the coming revisions. Love it or hate it, Microsoft want to be a player – this is an impressive start.
Samsung Galaxy S6/S6 Edge/S6 Edge+
Samsung's S6/S6 Edge & S6 Edge+ are, for the most part, essentially the same phone, but in three slightly different flavours, it's all down to what you like.
The Edge part of the last two phones is how the (truly amazing) screen curves around to the edges of the phone, the '+' element is just slightly larger model.
They all have the same RAM, the same processor, internal storage, camera and wireless charging, which is nice. Gone are microSD storage, removable batteries and the 'waterproof' design, not so nice – why can't they include ALL these cool things in one phone? Oh yeah, sales.
You'll know already if this is the phone for you, the curved display is a little gimmicky, but hey, what a gimmick, it looks amazing, and if your case doesn't block the edges, really practical for tons of stuff.
If you're a Samsung fan, or a Galaxy fan, this is the phone you need.
HTC One A9
The HTC's have always been sexy phones, that aluminium construction, the front facing speakers, the curved backs – lovely phone to look at, sadly they didn't always work in practice, and they were a touch pricey.
So what's changed… quite a bit it would seem. The price is the first thing that was slashed, following that the phone isn't running on the latest processor, it has a smaller battery, but back is flat while the edges are rounded and it has a fingerprint scanner – in fact, it looks a lot like an iPhone 6 (which isn't a bad thing, I guess).
Now, some might find the last paragraph to be a knock, but the smaller size fits nice in the hand, the Snapdragon processor runs fine, and with it being a mid-level entry, the battery life is still good, despite the reduced size.
It's an Android phone of course, running Marshmallow, the bio metric scanner works fine and this HTC probably has the best camera yet.
So if you like the iPhone 6, but want it to run Android, you could do worse than this (plus it's a LOT cheaper).
Moto X Pure Edition
The Motorola Moto X was a popular phone when it was released three years ago, if a little under powered at the time, but it was a neat phone – jump forward a few years and we were presented with a new version.
So what did we get, and why is it here? It's bigger this time, sticking with the trend (remember when the thing was to have the smallest phone on the market?). Now, this launched before Android Marshmallow came out, so this runs on Lollipop (god these names are stupid), and it's still a really cheap alternative to the market leaders (although for some reason, it's one of the few phones released in 2015 that doesn't have a fingerprint scanner).
At the moment (and this may/may have changed by now) this is a Vodaphone exclusive. So if you really need your Motorola fix, you'll have to grab a Vodaphone deal.
Roll On 2016
With so much just around the corner this year already, my heads spinning, new iPhone's, new Galaxy's. Something for everyone, and we're moving into some really amazing design features with these phones, waterproof, unbreakable screens (hopefully not 100% true…) and iris scanners – we truly are in for an incredible year. So hang on and make sure you let us know your favourite phones of last year.
Cheers
Everything that's worth knowing about iOS 9



Apple has described iOS 9, much as Google has Android 6.0 Marshmallow, as an update that brings tweaks and refinements to improve the overall performance and usability of the operating system. Of course, there are some new features thrown in for good measure, and Apple has promised a smarter Siri, improved Maps and better multitasking.
Design and tweaks
Aesthetically, you won't notice much new once iOS 9 is installed. It looks the same as iOS 8, albeit with a subtly prettier San Francisco font (as first seen on the Apple Watch) that replaces the traditional Helvetica seen on iOS devices.
Changes start to appear when you delve further into the OS. Notifications, for example, are now sorted chronologically, rather than being illogically grouped by app. As somebody who uses their iPhone a lot, this little change makes a big difference when it comes to catching up on missed emails and messages. I'm still disappointed that Notifications aren't cleared when they are in apps, however, and Apple has yet to add an option to clear them all at once.
Multitasking has been given a makeover. A double-tap of the home button now shows your open apps in an elongated card view, not dissimilar to the multitasking view introduced in Android 5.0 Lollipop. This means you can better see what's going on before choosing to jump into an app.
Another new feature makes it easier to switch back to a previous app, thanks to a small button that appears at the top left of the display.
Siri
Siri has many more strings to its bow in iOS 9. Sliding to the left-most menu reveals a list of 'Siri Suggestions' filled with your most recent contacts and apps, and headlines Siri thinks you might want to read. At the time of writing, Siri is recommending I read an article about Tony Abbott – so I think it still may need a little work.
That being said, it's perhaps more intelligent than it gets credit for. Siri doesn't just know that you're a fan of Kingdom Rush and that it will be your go-to app. It registers your habits, learning, for example, that you call your mum every Saturday at 1pm, or that you check your emails every morning while commuting. One of our favourite features of iOS 9 is that plugging in headphones automatically fires up your music app of choice, be it Apple Music or Spotify.
Apps

Typically, Apple has given some of its own apps a lick of fresh paint in iOS 9. First up, Mail. If you get a phone call from an unknown number and that phone number is in your email, it will tell you who the call might be from. What's more, if you use Apple's Calendar app (I don't), events will show up automatically.
Notes has been given a long-overdue overhaul as Apple sets its sights on the likes of Evernote. The app now supports formatting, photo insertion and handwriting, and you can switch between typing and drawing in seconds. It's still no real contender for Evernote, but iCloud syncing.
Apple Maps has been given a major revamp in iOS 9. It's now better at recommending local businesses, such as nearby restaurants, and has added public transport directions for a number of major cities.
Performance, battery life and security
Apple promises better battery life with iOS 9 but I haven't noticed much of a difference. However, there is a new Low Power Mode which, until installing iOS 9, I didn't realise how much I needed. Now, once you see the 'red bar of death', as I like to call it, switching on Low Power Mode provides enough juice for another three hours by turning off push notifications, dimming the screen and lessening the power used by the processor.
Apple has made some enhancements to the overall security credentials of iOS, adding a new six-digit passcode option and improved two-factor authentication.
In short
Truth is, most people upgrading to iOS 9 probably won't notice much of a difference. But the small changes – be it the new font, improved Notifications or a battery-saving mode – will make a huge difference to many.
Is it worth upgrading? Yes. It's by no means Apple's most exciting iOS release, but it has given the overall usability of our iPhone 6 handset a much needed boost. Of course, those with an older device such as an iPhone 5 or iPad 2 may want to exercise more caution, but for those with a newer Apple device, there's no question.
The good
Better multitasking, Siri improvements, Low Power mode, improved security, overall usability improvements, no major glitches.
The bad
Apple Maps still isn't great, no option to clear all Notifications.
The ugly
Nothing.
iPhone 6S Repairs Brisbane – Screen Fixed

And just a reminder, Screen Fixed holds stock of iPhone 6S screens so we can complete your repairs on the spot.
Cheers
Stephen Batchelor