How to take good care of your Google Pixel 2 XL
Be proactive and protect your Google Pixel 2 XL
It is crucial to learn how to take good care of your Google Pixel. This is quite logical because this smartphone is relatively expensive. In addition, if you are not using and maintaining this device in the right way you will experience problems frequently. It turns out that it's not difficult to ruin your Google Pixel, but with the help of these tips, you should be able to keep the screen, charger, and battery safe. Now let's see what Google Pixel users can do to ensure the longevity of their device and the optimal performance of their Google Pixel smartphone.
Avoid water and wet environments
Even though Google Pixel is waterproof to some extent, the truth is that water and wet environments are not friends of this device. Try to keep your Google Pixel away from wet environments like shower rooms and bathrooms. Keep in mind that damage caused by liquids is not part of the warranty. You can also use a waterproof cover designed for this smartphone.
Avoid dirt and dust
This is another general advice for Google Pixel users. However, we all know that it is almost impossible to avoid dirt and dust regardless of the place where you are living. That's why it is highly recommended to clean the device to eliminate dirt and dust. The best option is to rely on a soft cloth without lint. Paper towels, towels, and abrasive cloths can lead to different types of damage.
So, disconnect Google Pixel from any power sources. Move any external devices and cables from the device. Remove liquids from the area. Don't use sprayers directly on the device.
Protect your Google Pixel Battery
Google Pixel has excellent battery life. Even though similar batteries have been used in older smartphones, people are still not sure how they should charge the battery. Should they wait until the battery is completely drained before charging? Is it a good idea to charge the battery 100%? According to many experts, these questions are irrelevant. This is a sophisticated device that has excellent power management that keeps the battery safe.
There are some things that you can do to keep the battery in a good shape. For instance, you can enable Wi-Fi. Wi-Fi is a much better option than mobile data because it uses less power. Even better, turn the Wi-Fi off when you don't need access to the Internet. You should also turn Auto-Brightness on and get data less frequently.
Let's be clear – no Google Pixel user wants a scratched screen. This phone comes with a protective glass which is quite powerful but doesn't make it scratch proof. So, be very careful when you put your device in your pocket or purse. Obviously, don't place it close to your keys. If you are living a fast-paced life, then you will probably forget about these tips after a while. Buying and using a screen protector or a case should solve this issue.
Don't clutter your Google Pixel 2 XL with photos, videos, and apps
In our opinion, it's a smart move to keep a small amount of memory free on your device. Check how much storage is available and remove the photos, videos, and apps that you don't need. Needless to say, you can always store your videos and photos in the cloud.
Be careful with the Google Pixel Type C Port
The connector that lets you transfer data and charge your phone is very fragile and sensitive. Don't yank the cables and conduct these activities gently and without hurries./,/p>
Follow these tips if you want to keep your Google Pixel safe. In case you have any problems, contact Screen Fixed for assistance.
Screen Fixed offers Google Pixel Repairs in Sydney, Brisbane and Melbourne
Phone: 1300-193-331
Email: [email protected]
Web: https://www.screenfixed.com.au
How to Repair your Broken iPad Screen in Brisbane CBD
iPad Air 2 Repairs Brisbane
The Apple iPad Mini, iPad Air, iPad 1, iPad 2 and iPad 3 are exceptionally complex gadgets. You simply need to open them up and investigate the smoothly outlined tablet to perceive how the amazing brain of the gadget functions. One must be extremely cautious, as strong as they feel it just takes one unforgiving drop or impact and the touchscreen may break. What happens when this feared event happens? Well you can simply take your iPad to our iPad repair specialists in Brisbane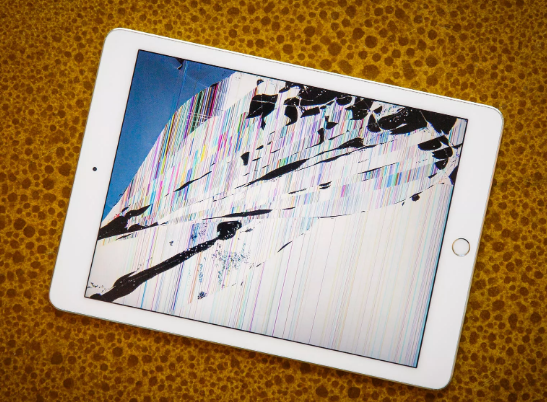 iPad Mini 4 Screen Repairs Brisbane
The Apple iPad is a brilliant device to possess yet the truth of the matter is that it is inclined to getting damaged or facing a wide range of issues eventually. The repair services prove to be useful for such circumstances particularly in situations where the guarantee does not cover the current issues or it is long over. You can just get the best iPad screen repair services from our best repair shop and specialists in Brisbane.
iPad Pro Repairs Brisbane Cracked iPad pro 10.9 Inch Digitizer?
The iPad tablet have immediately earned a notoriety for being a beneficial "all in one" answer for both profitability and entertainment. Numerous well known models include cameras to catch your defining moments, and Internet-prepared abilities make it considerably less demanding to remain connected with loved ones. These capacities, however, rely upon a completely practical screen. Numerous contemporary models require a touch interface. If your iPad tablet seems broke, unresponsive, or a sporadic display, you might be expected for an iPad or tablet screen repair. Our professionals iPad screen repair in Brisbane can help facilitate repairs for splits and scrapes. Screen substitutions are likewise accessible.
iPad Screen Repair Brisbane North side 
Your tablet stores your work and recollections. All things considered, it can without much of a stretch turn into a piece of your life. At the point when your gadget breaks down, our group is here to make things to right. Our iPad and tablet repair service in Brisbane includes a plenty of solutions to reestablish your framework's execution and responsiveness. We gladly provide repair service for various type iPad of all the popular models such as iPad Mini, iPad Air, iPad 1, iPad 2 and iPad 3. Because of our broad training and experience, our group can repair gadgets running on all iOS™ platform.
iPad Mini Repair Service Brisbane
Our iPad repair service in Brisbane likewise give iPad screen parts: in many cases, repair services will rotate around substitutions of the different parts of the iPad. Our magnificent iPad repair service in Brisbane is one that offers replacement with the genuine parts. You are guaranteed to get fantastic new part items with the capability of serving you for a very long time possible. The utilization of low quality parts or fake parts might be a short term answer for the iPad issue that you have and it is of awesome significance to make this thought while choosing the best for the iPad.
Digitizer Unresponsive on iPad Air 2
Repairing your iPad screen will spare you a lot of cash and enable you to recover your iPad to its original condition. Our iPad screen repair service in Brisbane even offer a guarantee with their work. Our repair experts are normally constantly well disposed, accommodating, and accessible to repair your iPad screen regardless of when it breaks. You can depend on our on site repair shops that have been in business for quite a while to know how to settle your thing right the first time and give you the advice and information you require to settle on the best choice.
Screen Fixed iPad Repair Service
Regardless of whether your iPad is utilized as a business machine, simply as a relaxation gadget, or perhaps you utilize it as a combination of both, you certainly would prefer not to be without it, notwithstanding for one day. A break in your iPad screen, or water harm, can mean you are out of touch with your admired iPad, and that could make you miss imperative occasions, updates from companions, or even a business bargain. You require access to quick and successful iPad repairs, from somebody you can trust, and at a value you can bear.