How to get water out of your iPad Pro Screen
How To Fix an iPad Pro Screen after it's been Dropped it in Water?
iPad is one of the most popular lines of tablet computers in the world. This is not a surprise because this device has incredible performance. It's relatively fast, it looks good and it comes with tons of features. Of course,all these great things make the iPad a little bit expensive, but it's definitely worth the investment.
When people are using an iPad they should be careful because these devices can easily get damaged when operated recklessly. Yet, there are situations when people, no matter how careful they are, witness accidents related to their device. For instance, many people have dropped their iPads in water. Many iPad owners think that this is the end of their tablet, but the truth is that there are a few things that they can do to protect the device from serious damage. We will use this article to explain what people should do in case they drop their iPad in water. Hint: We're a repair company and believe that all it devices like iPad Pro's can be repaired.
Keep the iPad Pro turned off
For starters, it is crucial to remember that the iPad must stay turned off when it is dropped in water. Most people believe that wiping the device with some cloth or paper is enough and that the next step is to turn on the iPad and see whether it works or not. But, the fact is that an activity like this can do more harm than good. Of course, you should use a cloth to wipe the iPad. Use the cloth to wipe literally every element of this tablet. But, once you are finished, you should not turn it on. It takes a few days for the iPad to dry off at room temperature. Don't be impatient because your impatience can lead to major damage.
Use silica gel
Waiting for the iPad to dry can be a difficult task for many people. That's why they are tempted to use a blow dryer to speed up the process. However, even though the iPad is a very durable and sturdy device, using a blow dryer can damage the solder which is obviously not a good thing. Obviously, the blow dryer will accelerate the evaporation, but the negative consequences outweigh the positive effects. Using a blow dryer can damage other internal parts of the device. If you want to speed up this process, you can use silica gel. You can find these packages at an electronics store. They are effective because silica absorbs moisture naturally. Just place the iPad and the silica gel in a zipper bag.
Try Rice but don't count on it!
This might sound odd, but the truth is that even rice can help you fix your iPad. There are no special requirements for this step. Just put some rice in a bowl and place the iPad on top of it. Similar to silica gel, rice has an ability to absorb moisture and water.
What to do if everything fails? Call Screen Fixed for iPad Pro Repairs
In case your iPad doesn't turn on after a few days even though you've tried all the tricks and tips found in this article, you should use a service centre. Screen Fixed is a great example of a repair service like this. We provide services in Sydney and Brisbane.
Screen Fixed Sydney
Suite 1020, Level 11,
66 Clarence Street,
Sydney City NSW 2000
Screen Fixed Brisbane
Level 16, 200 Mary Street
Brisbane
QLD
4000
If you drop your iPad in water, make sure to tell the whole story to our technicians. It's good to know that the iPad comes with indicators that can help us determine whether water is involved in the problem, but it's better to know exactly what we are trying to fix.
So, fixing an iPad that dropped in water is not a difficult task, but only if you are taking the right steps.
How to Repair your Broken iPad Screen in Brisbane CBD
iPad Air 2 Repairs Brisbane
The Apple iPad Mini, iPad Air, iPad 1, iPad 2 and iPad 3 are exceptionally complex gadgets. You simply need to open them up and investigate the smoothly outlined tablet to perceive how the amazing brain of the gadget functions. One must be extremely cautious, as strong as they feel it just takes one unforgiving drop or impact and the touchscreen may break. What happens when this feared event happens? Well you can simply take your iPad to our iPad repair specialists in Brisbane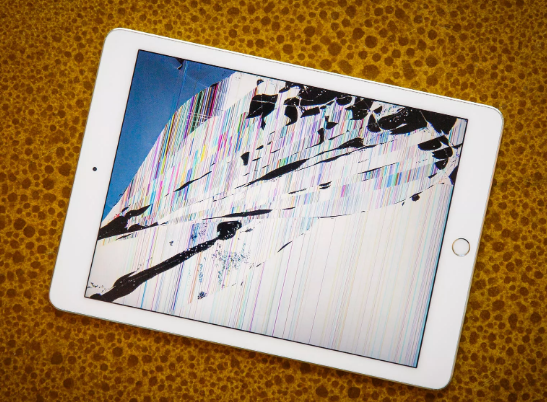 iPad Mini 4 Screen Repairs Brisbane
The Apple iPad is a brilliant device to possess yet the truth of the matter is that it is inclined to getting damaged or facing a wide range of issues eventually. The repair services prove to be useful for such circumstances particularly in situations where the guarantee does not cover the current issues or it is long over. You can just get the best iPad screen repair services from our best repair shop and specialists in Brisbane.
iPad Pro Repairs Brisbane Cracked iPad pro 10.9 Inch Digitizer?
The iPad tablet have immediately earned a notoriety for being a beneficial "all in one" answer for both profitability and entertainment. Numerous well known models include cameras to catch your defining moments, and Internet-prepared abilities make it considerably less demanding to remain connected with loved ones. These capacities, however, rely upon a completely practical screen. Numerous contemporary models require a touch interface. If your iPad tablet seems broke, unresponsive, or a sporadic display, you might be expected for an iPad or tablet screen repair. Our professionals iPad screen repair in Brisbane can help facilitate repairs for splits and scrapes. Screen substitutions are likewise accessible.
iPad Screen Repair Brisbane North side 
Your tablet stores your work and recollections. All things considered, it can without much of a stretch turn into a piece of your life. At the point when your gadget breaks down, our group is here to make things to right. Our iPad and tablet repair service in Brisbane includes a plenty of solutions to reestablish your framework's execution and responsiveness. We gladly provide repair service for various type iPad of all the popular models such as iPad Mini, iPad Air, iPad 1, iPad 2 and iPad 3. Because of our broad training and experience, our group can repair gadgets running on all iOS™ platform.
iPad Mini Repair Service Brisbane
Our iPad repair service in Brisbane likewise give iPad screen parts: in many cases, repair services will rotate around substitutions of the different parts of the iPad. Our magnificent iPad repair service in Brisbane is one that offers replacement with the genuine parts. You are guaranteed to get fantastic new part items with the capability of serving you for a very long time possible. The utilization of low quality parts or fake parts might be a short term answer for the iPad issue that you have and it is of awesome significance to make this thought while choosing the best for the iPad.
Digitizer Unresponsive on iPad Air 2
Repairing your iPad screen will spare you a lot of cash and enable you to recover your iPad to its original condition. Our iPad screen repair service in Brisbane even offer a guarantee with their work. Our repair experts are normally constantly well disposed, accommodating, and accessible to repair your iPad screen regardless of when it breaks. You can depend on our on site repair shops that have been in business for quite a while to know how to settle your thing right the first time and give you the advice and information you require to settle on the best choice.
Screen Fixed iPad Repair Service
Regardless of whether your iPad is utilized as a business machine, simply as a relaxation gadget, or perhaps you utilize it as a combination of both, you certainly would prefer not to be without it, notwithstanding for one day. A break in your iPad screen, or water harm, can mean you are out of touch with your admired iPad, and that could make you miss imperative occasions, updates from companions, or even a business bargain. You require access to quick and successful iPad repairs, from somebody you can trust, and at a value you can bear.