Brisbane CBD Repair Centre – Here's to progress ~
Screen Fixed, humble beginnings
Thinking back to 2014 will trigger many different things, for many different people. We saw a deadly outbreak of Ebola, Robin Williams left this world and we made space history by landing on the surface of a comet. What was I doing through all of this? In a scene, like the classic Universal picture, Frankenstein, I brought life to Screen Fixed.
Ever since I was a child, I've had an urge, a need, to have the latest tech, or the latest gadgets, and coupled with that need was a desire to know how it all worked, and that was the seed.
Cut to 2014 and my amazing team of equally passionate (nerdy?) and talented friends has not just allowed us to provide you, the tech lover and user, with unparalleled service for your many devices, but it's allowed me to live my life long dream.
New Screen Fixed CBD HQ – Level 16, 200 Mary Street, Brisbane City QLD 4000
The last three years have been so rewarding, not just for me, but for the whole team, watching the hard work we put in, pay off. The services we offer don't cut corners and as such we are able to provide the highest quality repairs possible for your smart phone of choice, and on top of the craftmanship and quality, it's the customer service that sets us so far ahead of the others.
We've found that our on-demand design really has had people talking, we travel across the city each day to each of our clients, to quickly, skilfully and (most importantly) conveniently meet our client's needs.
We refuse to rest on our laurels though, we strive to be the one stop repair choice for everyone. So, taking in feedback and listening to what people are asking for, we've seen a need for a centralized repair centre. This gives our clients more choices when it comes to dropping phones off, or picking them up. When it suits them, the important part.
Mary Street Brisbane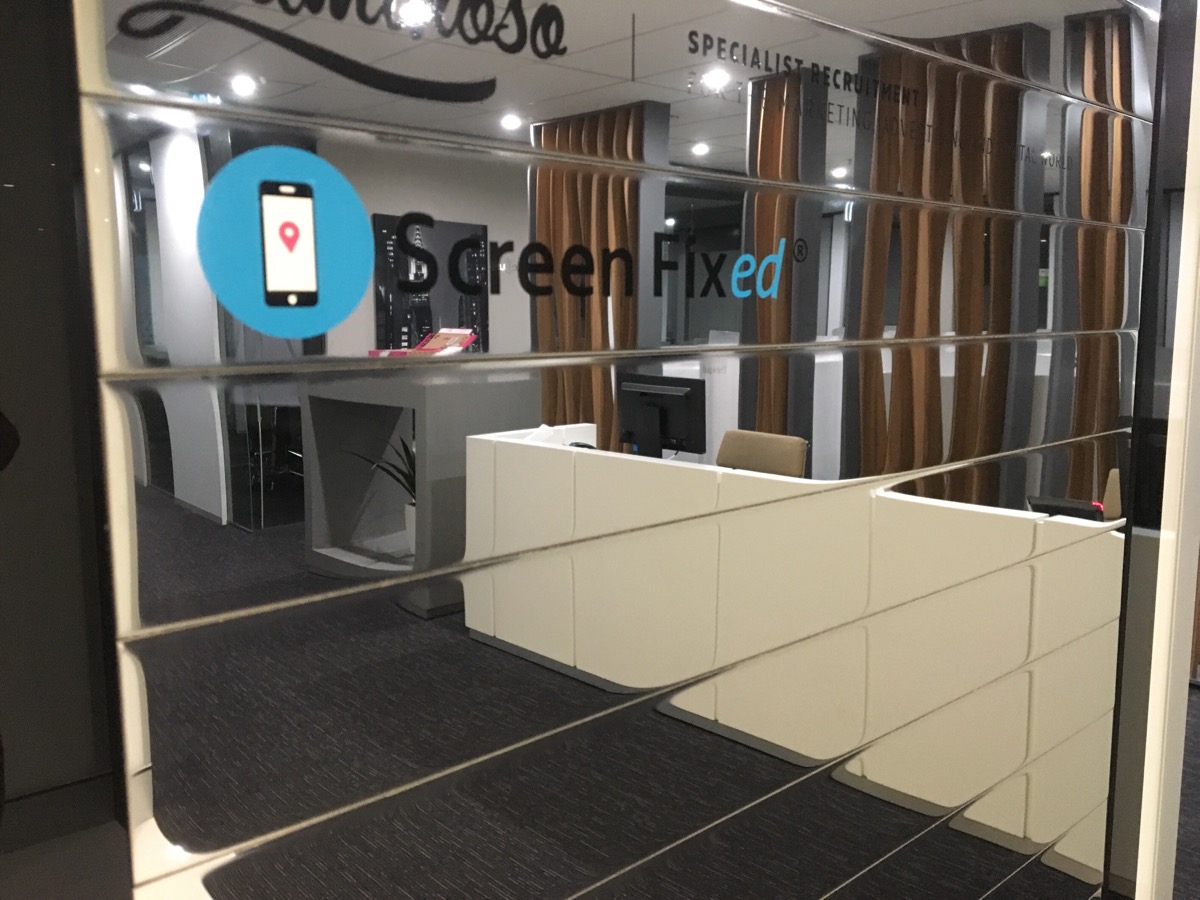 Now, the headline probably gives it away, but we have decided that my house probably isn't the best choice to set up our drop-in service, this is, in no small part, due to the fact that it's not in the CBD (and also because it's my house).
This month our new service launches, so in-between fixing screens and seeing to smart phone emergencies, we've been overseeing the fit out of our new tech cave. This one towers 16 levels above Brisbane's CBD, Suite 1613, Level 16, 200 Mary Street, Brisbane 4000, to be exact.
So, if you are busy in and out of meetings, but MUST have your phone fixed today, drop in, let us take care of it, and swing by when you're ready to pick it up, we're at your service.
What's next?
I was tempted to put an exclamation mark after that question mark because it more clearly represents how I feel about the future. Look at what's on the horizon, apart from an incredibly exciting new iPhone on the way (can you believe it's been 10 years already), but with the companies fighting for market share or our money, the winners in the race will undoubtedly be us. And that little kid inside me finds that thought thrilling.
These past years have flown by so quickly, starting out simply as an iPhone repair business we began to branch out, as other companies rose to the challenge that Apple laid out. The Samsung Galaxy is an amazing phone, Google Pixel is a slick little device, and also another brand of servicing we launched very successfully.
Consumer tech is evolving so quickly, I can't wait to share with you all the planned launches we have for many new devices still to come this year. It's our business to keep up with what's new and what's popular, because we want to be your go to when you have a tech issue, or even just a tech question. Everyone at Screen Fixed is thrilled in the direction we're heading in, for this year and beyond. Join us on the adventure and let us take care of all your repair needs.
Quick Cheap iPhone Repair in Brisbane
Great apple iPhone repair specialists are hard to find these days in Brisbane. If you have got a broken iPhone screen and its resting in peace somewhere in the drawer, it's time to take it out. That is because iPhone screen repairs are now just a click away.
Screen Fix Brisbane offers mobile phone repairs services in Brisbane. No matter how smart your phone is, they are smarter. Whether it's a cracked iPhone screen or any other hardware problem that your phone is experiencing, there is nothing that cannot be fixed. So that means no more filling in the blanks of text messages that you cannot read due your cracked iPhone screen. Save yourself the embarrassment of taking your broken phone out in public. Get an iPhone screen repair in Brisbane today to get a phone as good as new!
Screen Fix Brisbane also offers quick and reliable iPhone repair services. Believe it or not, that means your cracked iPhone screen can be fixed and returned back to you the same day. Don't let price and complexity stop you from having you iPhone repaired today. They know affording an iPhone is difficult these days and maintaining one is difficult too. They will treat your phone with all the love and care that you would. And all of this is expertly done in the most efficient manner because they also know that you cannot stay away from your iPhone for too long! Moreover, they understand that everyone's got a busy life in Brisbane and the last thing you want to worry about is finding well priced apple iPhone screen repairs in your city.
When we fix a cracked iPhone screen it comes with warranty, there is nothing to worry about. At Screen Fix Brisbane we wouldn't have it any other way.
Having your iPhone screen repair performed by the a specialist at Screen Fix Brisbane guarantees users with a warranty on the service provided. If the phone requires a replacement of any hardware portion, it is replaced with an authentic and genuine part that comes with a three month warrantee as well. So really they are like the doctors for your iPhone, repairing any problem no matter how big or small, easy or complicated, promising it to be quick and cheap.
So don't think twice. Contact us if you are seeking apple iPhone repairs in Brisbane. As well as if your phone has been able to escape damage, then bookmark the website because the next time your iPhone falls, it might not be that lucky.